This email was sent by St. George's Regional Disaster Recovery & Outreach Center.
Email not displaying correctly? Click here.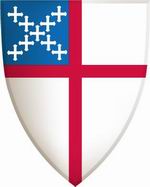 A Shield….
in the midst of life's storms  
Praise and worship…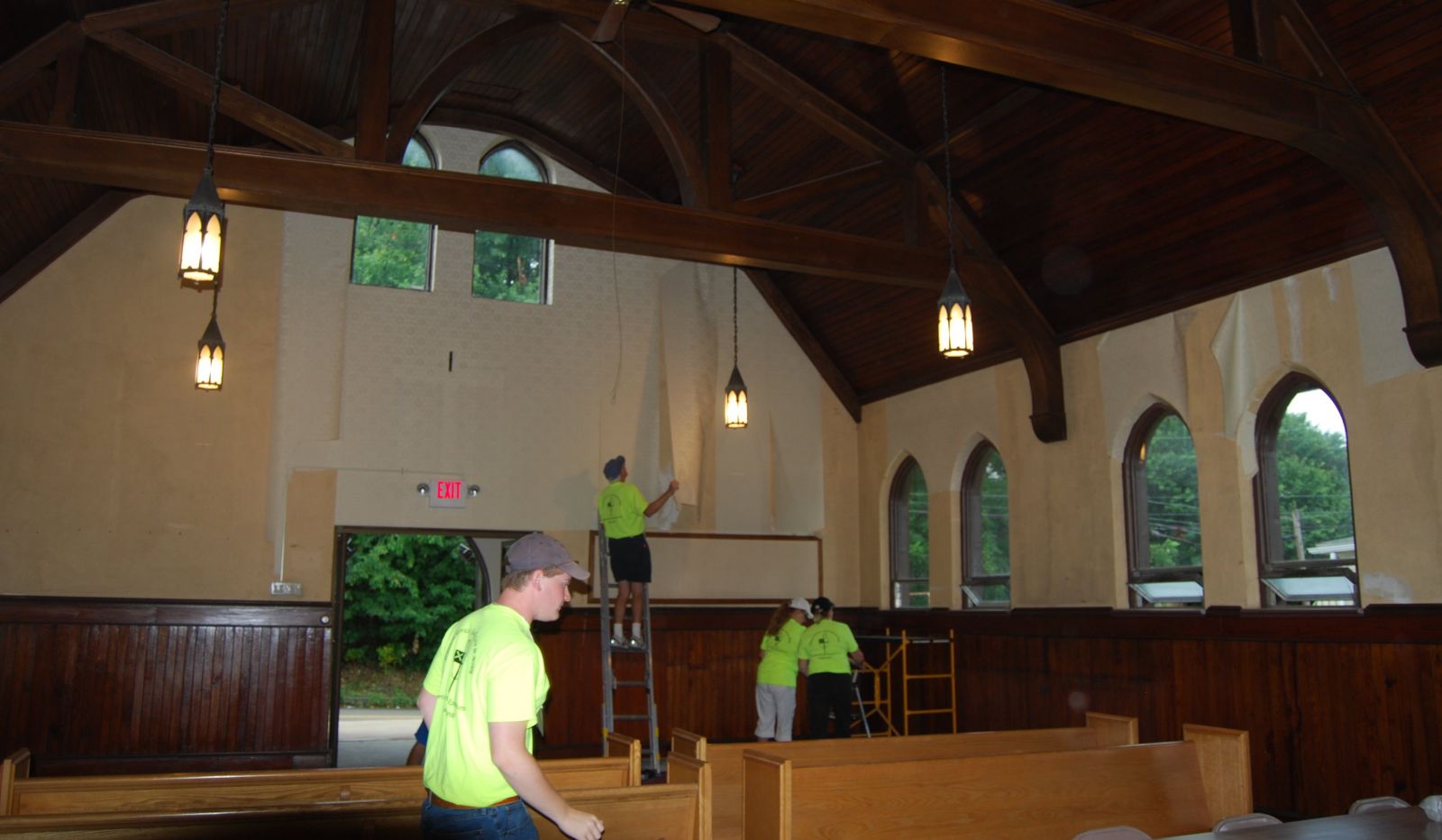 Monday….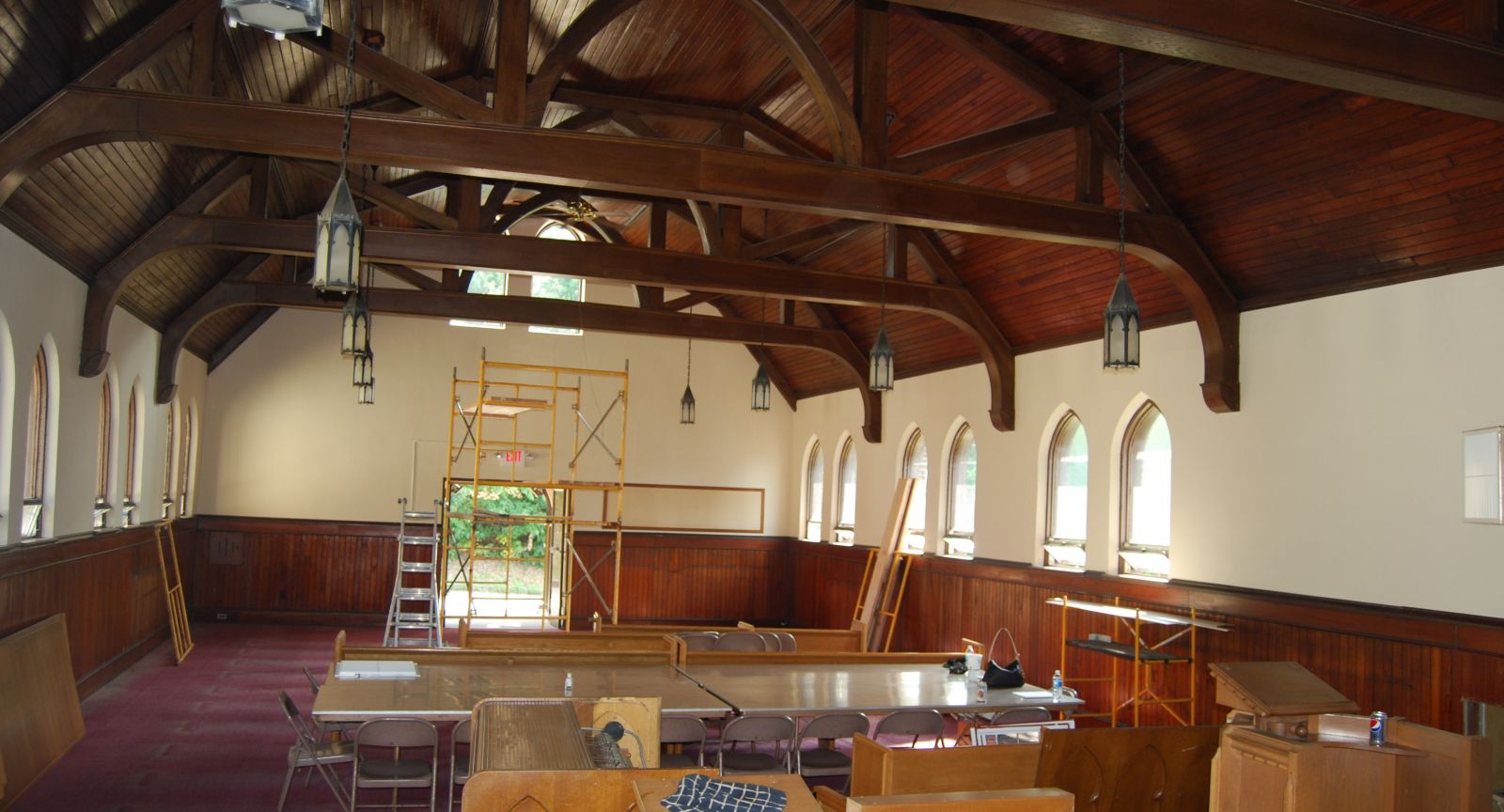 Thursday!
July 31, 2014  
Dear Friends,
It is hard to say how full my heart is as I reflect back on this week and our final day with our friends from Florida.  So much has been accomplished that even with the evidence right in front of us, it's hard to believe so much work has been done.
The entire former sanctuary, which four days ago had peeling and drooping wallpaper, now has a fresh and beautiful coat of paint.  To make this happen, our missioners–few of whom are under 50–climbed ladders and scaled scaffolding and stretched and bent to reach every nook and cranny.  From the ceiling line to the window trim to the radiator covers, very little of the building escaped the touch of a paint brush or roller.
The outside of the building also looks outstanding, with years worth of dirt blasted away with a power washer and mounds of weeds removed.  Even the threat of poison ivy didn't stop this group from beautifying the regional center's grounds!
Add to this the work already accomplished on the flood-damaged porch in West Pittston and the grounds of Trinity West Pittston, and we could have considered this a very good and blessed week.  But through the tireless work and dedication of an incredible group of missioners, the entire main floor of the building was cleaned, damaged floor tiles on three landings were scraped off so new donated flooring can be installed, signs for the main areas of the building were framed, the greeting counter was built from scratch then stained and treated with polyurethane, and the outside doors were primed and a first coat of paint was added.  Our incredible missioners easily exceeded the expectations we had for the tasks that could be completed in just four days.
Even that wasn't enough.  The Florida group's resident carpenter, Bob, spent his entire birthday Thursday designing and crafting an amazing frame and door to cover a very unsightly and hard to clean section of the kitchen where the fuse boxes are located.  It might have been Bob's birthday, but we got the gift!
And at the end of the day and the week, in the midst of the freshly painted walls and cleaned windows and floors, the entire group paused and shared the first Holy Eucharist we have celebrated since the building became St. George's Regional Disaster Recovery and Outreach Center more than two years ago. Dusty and tired, flecked with several colors of paint, with sawdust in our hair and grass stains on our pants, we gathered to stand around an altar made by a volunteer from a pew from the former St. George's Church and share the Lord's supper.  It was truly a moving moment, and a fitting end to a most amazing week. 
Please take a look at the pictures below and see all that has been done to the glory of God to benefit our region through the hard work of so many from near and far.  We thank once again our missioners representing Shepherd of the Hills parish in Florida–Karen, Art, Bette, Lynn, Linda, Jane, Bob, Howard, Jack, and Zack–along with friends Jim Bright and Linda Briedinger.  Jim and Linda are also from Shepherd of the Hills in Florida but were visiting family in Pennsylvania.  They came by just to say "Happy Birthday" to Jane and Bob and stayed to paint and help with the yard work.  Erica Snarski from St. Clement and St. Peter's in Wilkes-Barre returned to help with painting, and Rich Honeychurch, also from St. Clement  and St. Peter's, stopped by with refreshments to continue the amazing hospitality he and wife Maureen showed the group on Wednesday.   We were also visited by Barbara Evanosky from Bear Creek and Dotty Tengowski from
Nanticoke, who joined us for Noon Prayer.
This week is over, and though we are tired, we are sad to see the week end and our new friends go.  But this is far from the end of the mission for any of us.   It touched my heart to hear several of the missioners from Florida ask if they can come back to work at St George's Regional Center again–of course the answer is yes!  As so many have learned, there is something especially fulfilling and joyful about reaching beyond ourselves to serve others.  In God's wonderful way, the more of ourselves that we give away, the more we find we receive in return. 
The work of this week and all who took part in it have moved the ministry so far forward, and yet there is much more to be done, with soup and bread meals to start very soon.  If you or a group from your church would like to join in this important regional ministry, please email jmajordiobetherd@hotmail.com to receive updates and information on how to help. 
Please join us in praying for safe travels for this wonderful group who have done so much to help our diocese and region in ministry, and in giving thanks to God for their generosity in sharing of their time, talent and treasure.  May God abundantly bless them and all who have helped this new ministry being born in our region.
Thank you to all our missioners and new friends, and to all who help the world know that our Episcopal Church is a Shield in the Midst of Life's Storms…
Faithfully,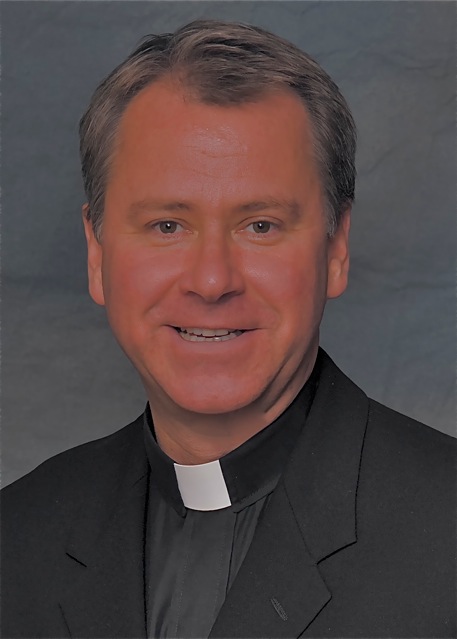 Rev. John C. Major
Interim Representative to Episcopal Relief & Development for the Diocese of Bethlehem
Director, St. George's Regional Disaster Recovery &        Outreach Center
Bob's Birthday Gift—to us!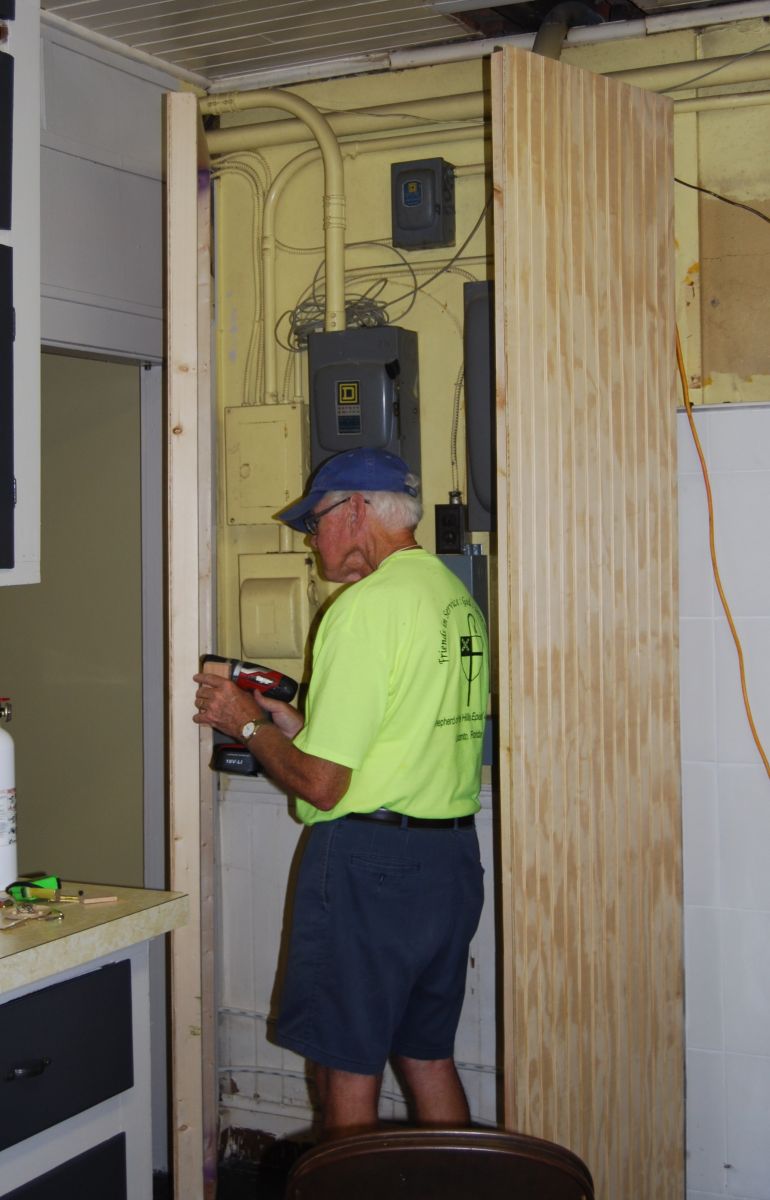 In progress…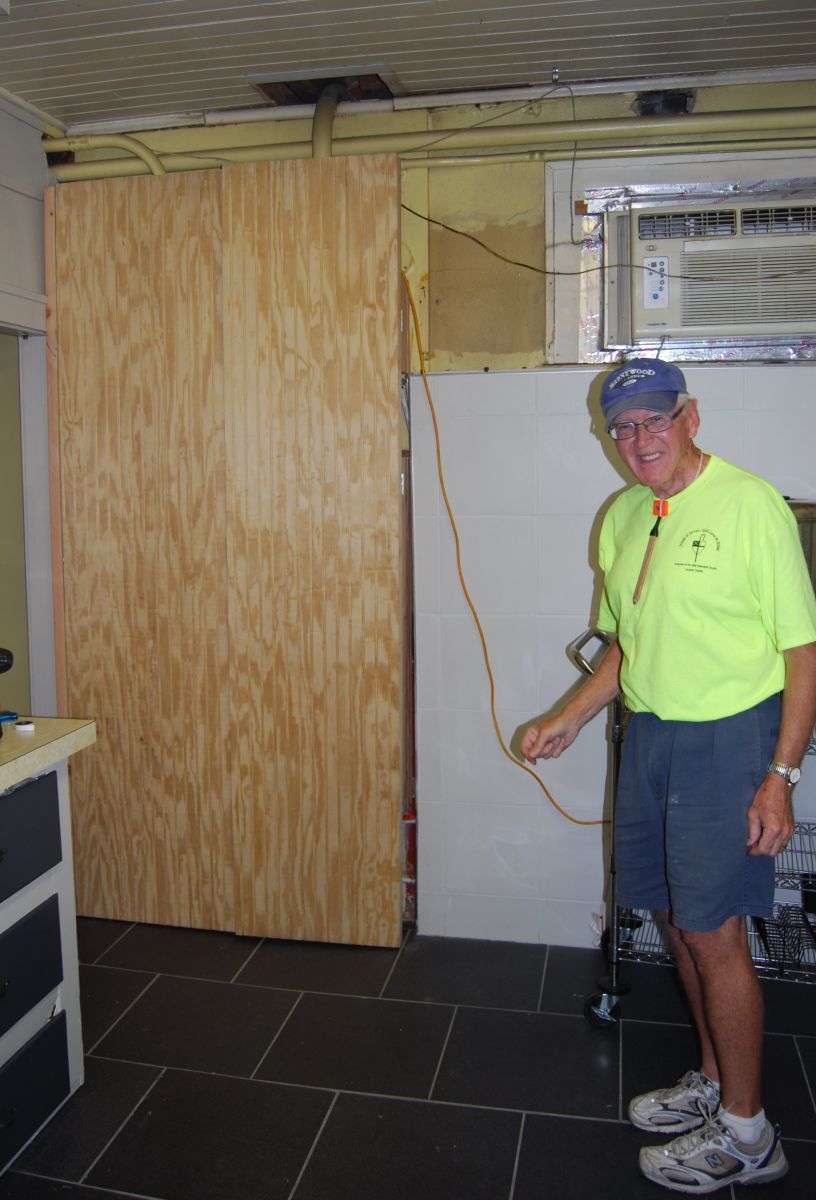 All done!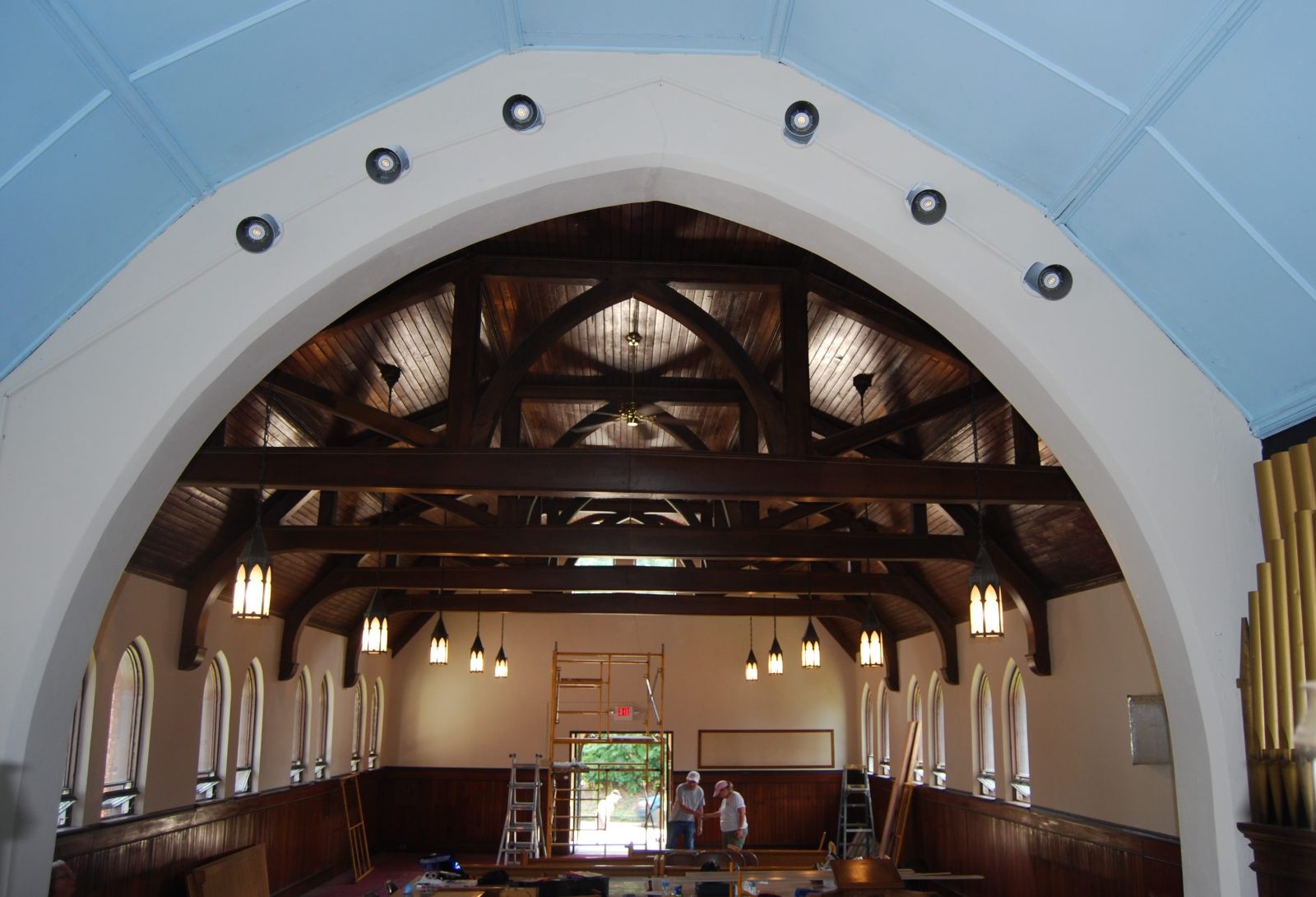 View from the prayer space at the end of the week…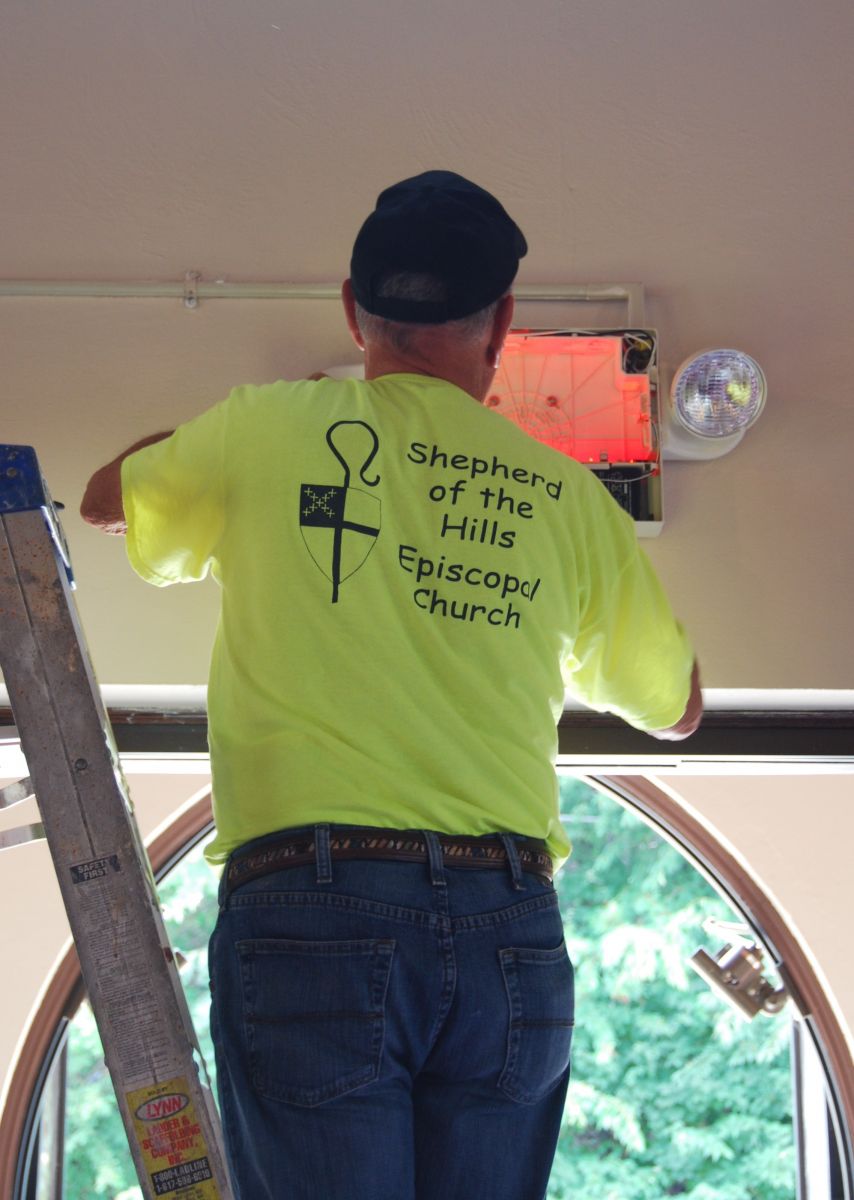 Final touches on the paint…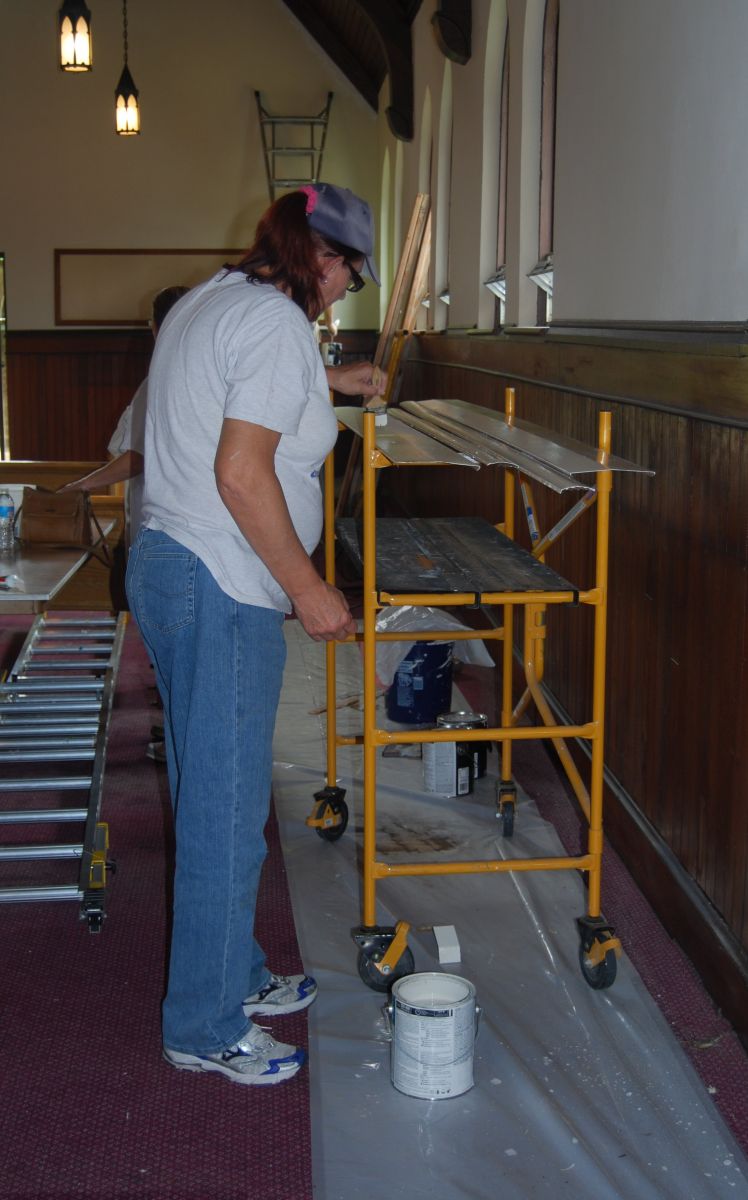 Painting trim…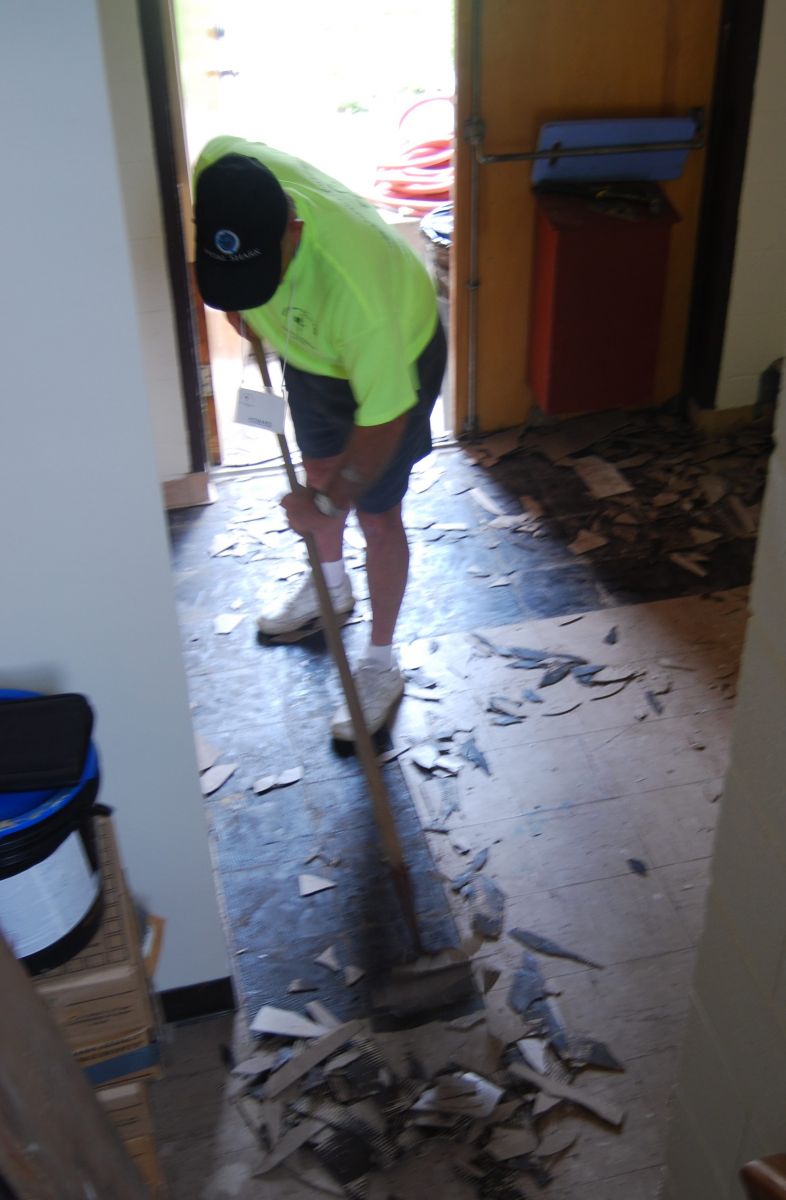 Floor tile comes up…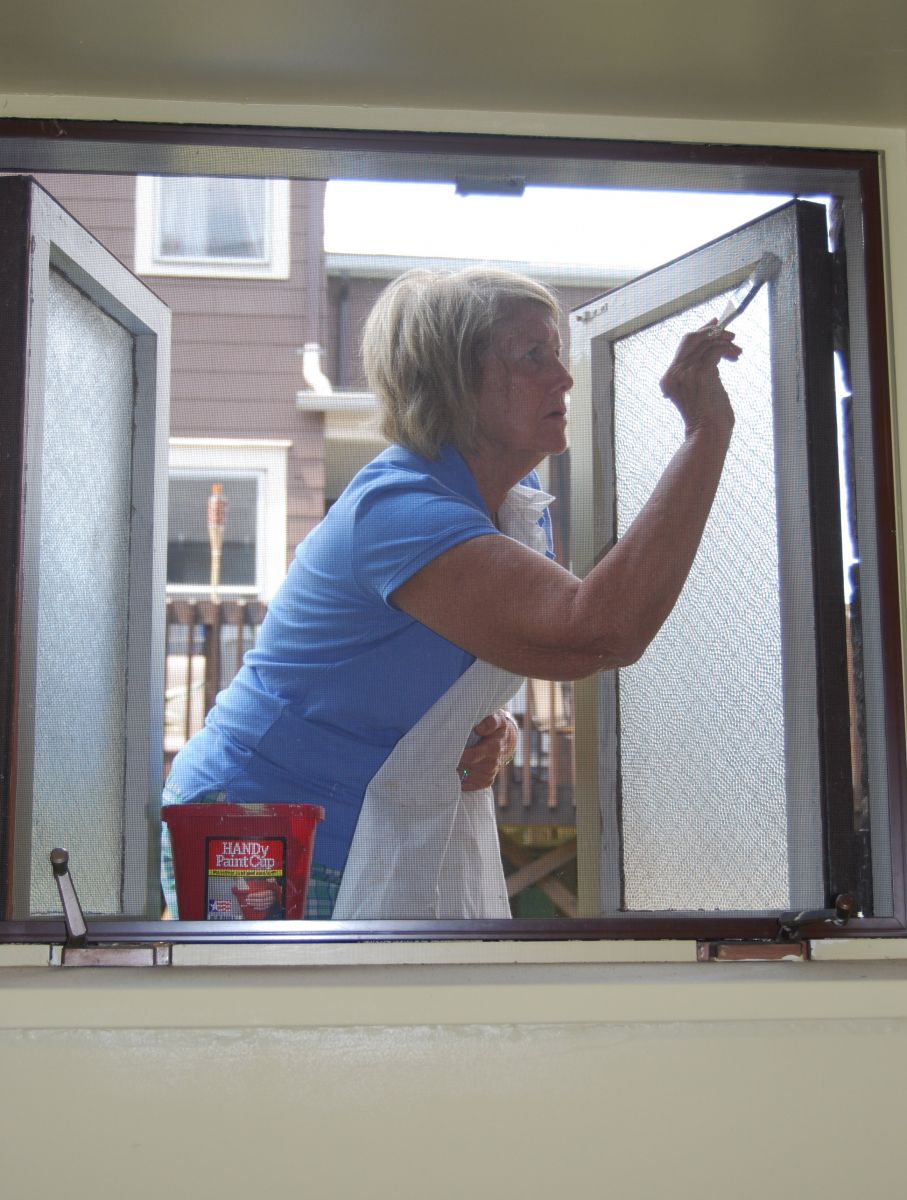 Window trim gets a second coat…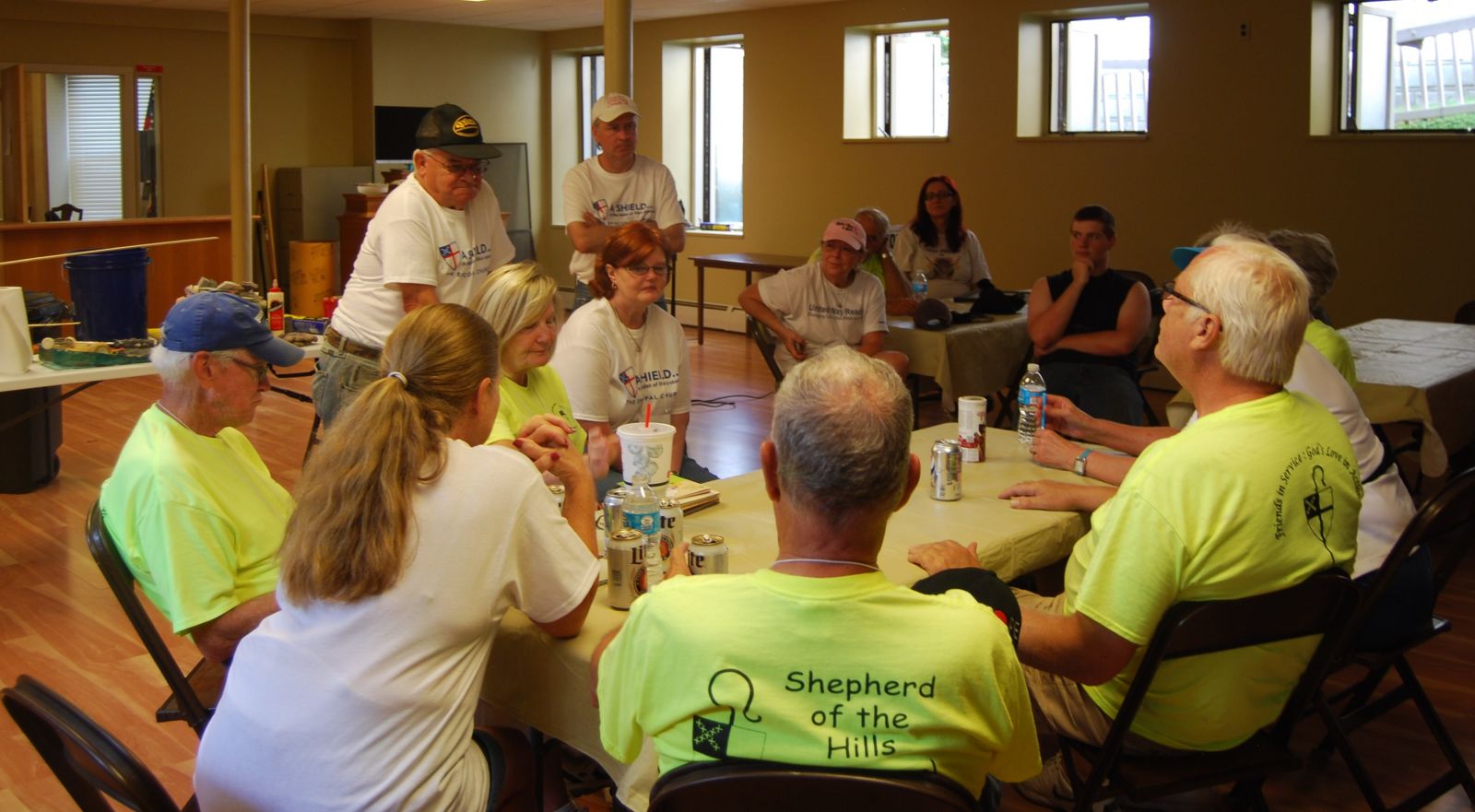 The group reflects at the end of the trip…
First Holy Eucharist…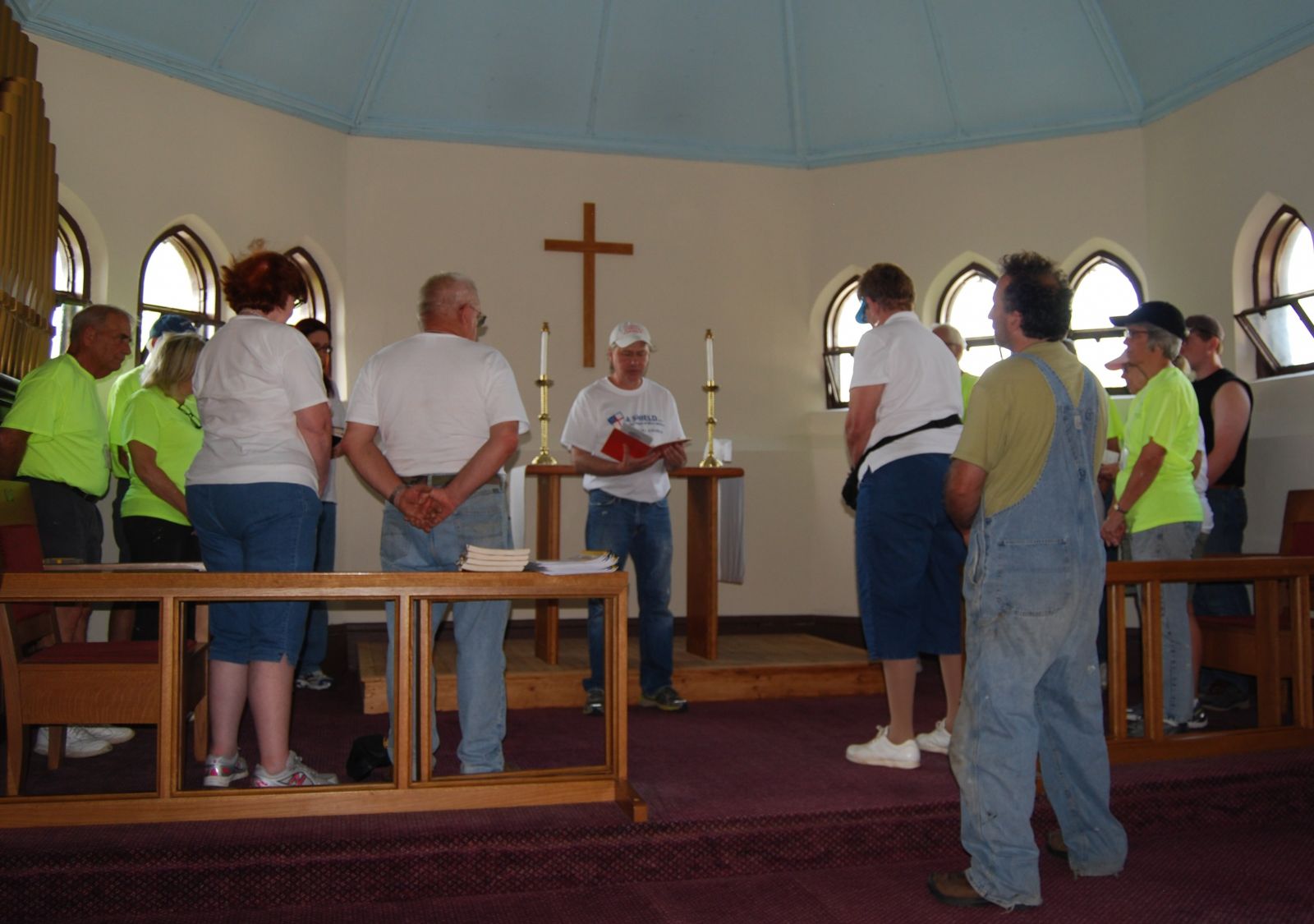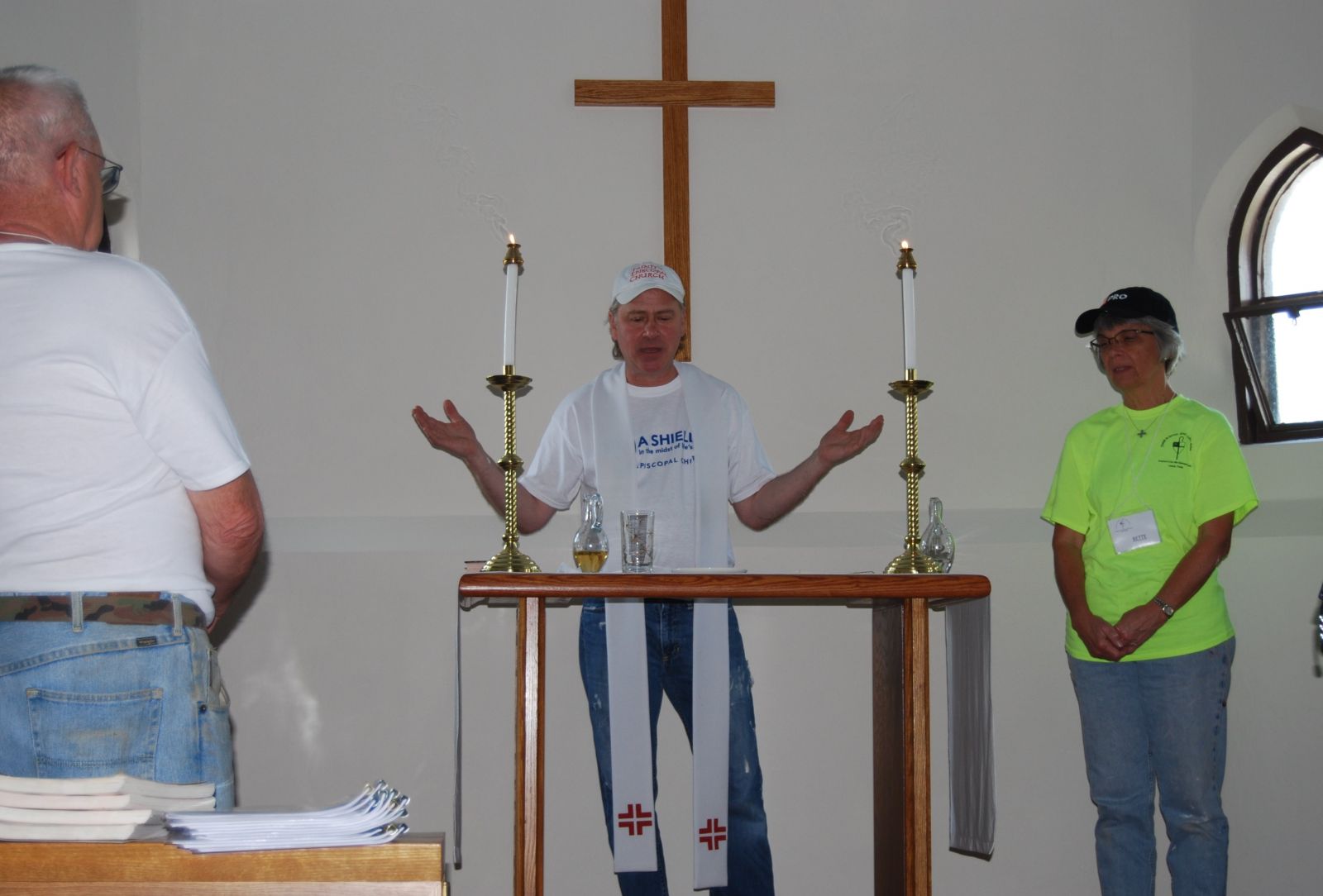 After a job well done…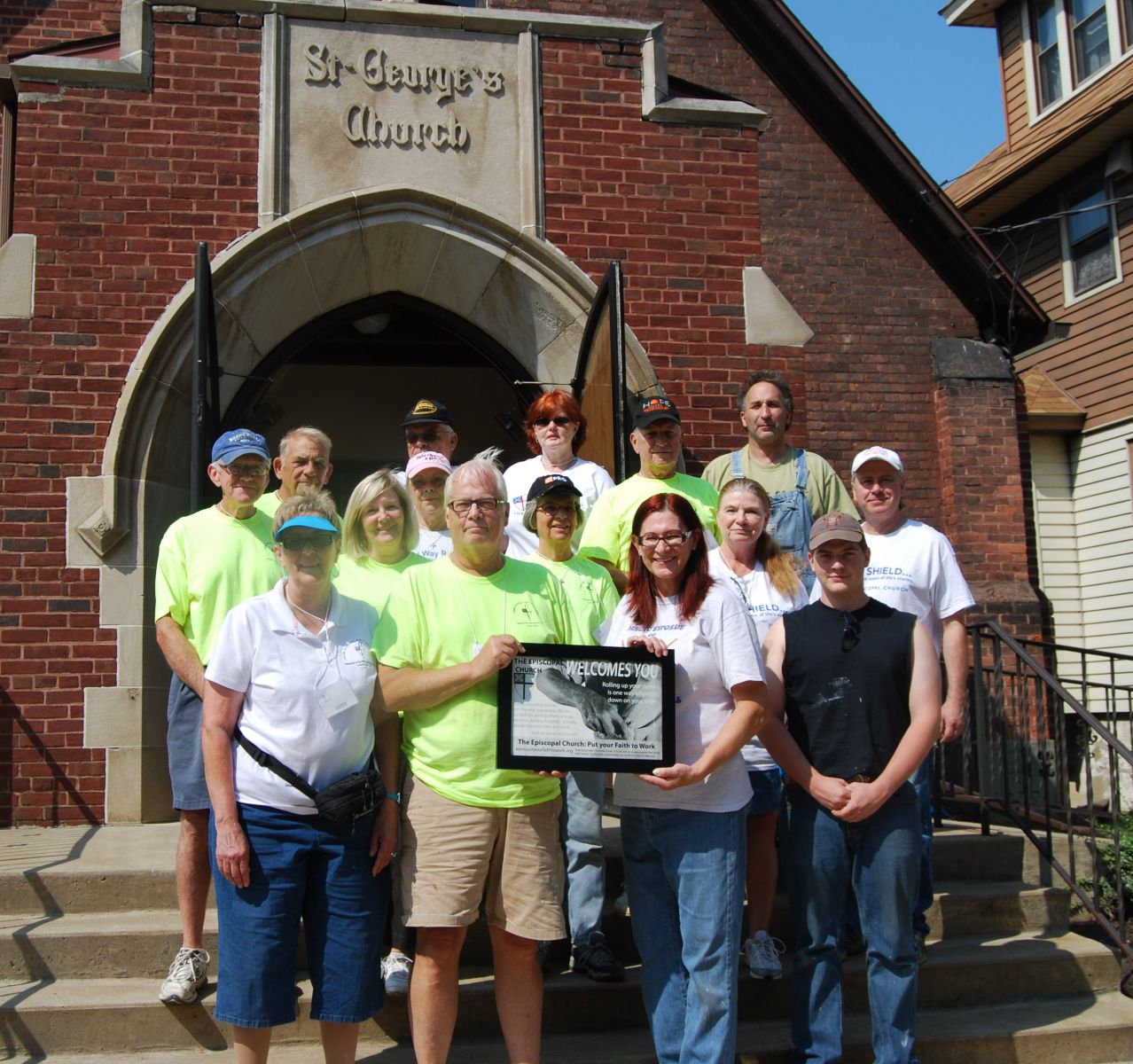 Contact Us
The Rev. John C. Major
Diocese of Bethlehem Representative
to Episcopal Relief & Development
jmajordiobetherd@hotmail.com

Prayer of the Diocese of Bethlehem
Disaster Relief & Community Resiliency Committee
God of love and hope, you have called us to serve you in ministering to those affected by
the storms and trials of this world.  Grant us courage to persevere through the challenges
of this task, grace to bring your healing and hope to the suffering and afflicted, and sincere
and faithful hearts to share the good news that you are always near.  Grant this through your
Son, Jesus Christ, who calms the wind, stills the waves, and brings peace in the midst of storms.
Diocesan Disaster and Community Resiliency Committee
Canon Andrew Gerns            Canon Charles Cesaretti           Rev. Charles Warwick         Rev. Timothy Alleman
Rev. Jane Williams       Rev. Eddie Lopez        Rev. John Major        Janine Ungvarsky
***********
Episcopal Relief & Development is the international relief and development agency of the Episcopal Church and an independent 501(c)(3) organization. The agency takes its mandate from Jesus' words found in Matthew 25. Its programs work towards achieving the Millennium Development Goals. Episcopal Relief & Development works closely with the worldwide Church and ecumenical partners to help rebuild after disasters and to empower local communities to find lasting solutions that fight poverty, hunger and disease, including HIV/AIDS and malaria.
This email was sent by Diobeth Episcopal Relief and Development at St. George's Regional Disaster Recovery & Outreach Center.408 East Main Street  |  Nanticoke, PA 18634  |  570-335-7875www.episcopalreliefnepa.orgUnsubscribe immediately with SureRemove™
Change Your Email AddressPowered by ChurchPost.com™