This email was sent by St. George's Regional Disaster Recovery & Outreach Center.
Email not displaying correctly? Click here.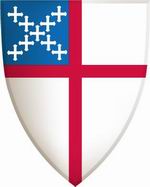 A Shield….
in the midst of life's storms  
A Cascade of Blessings!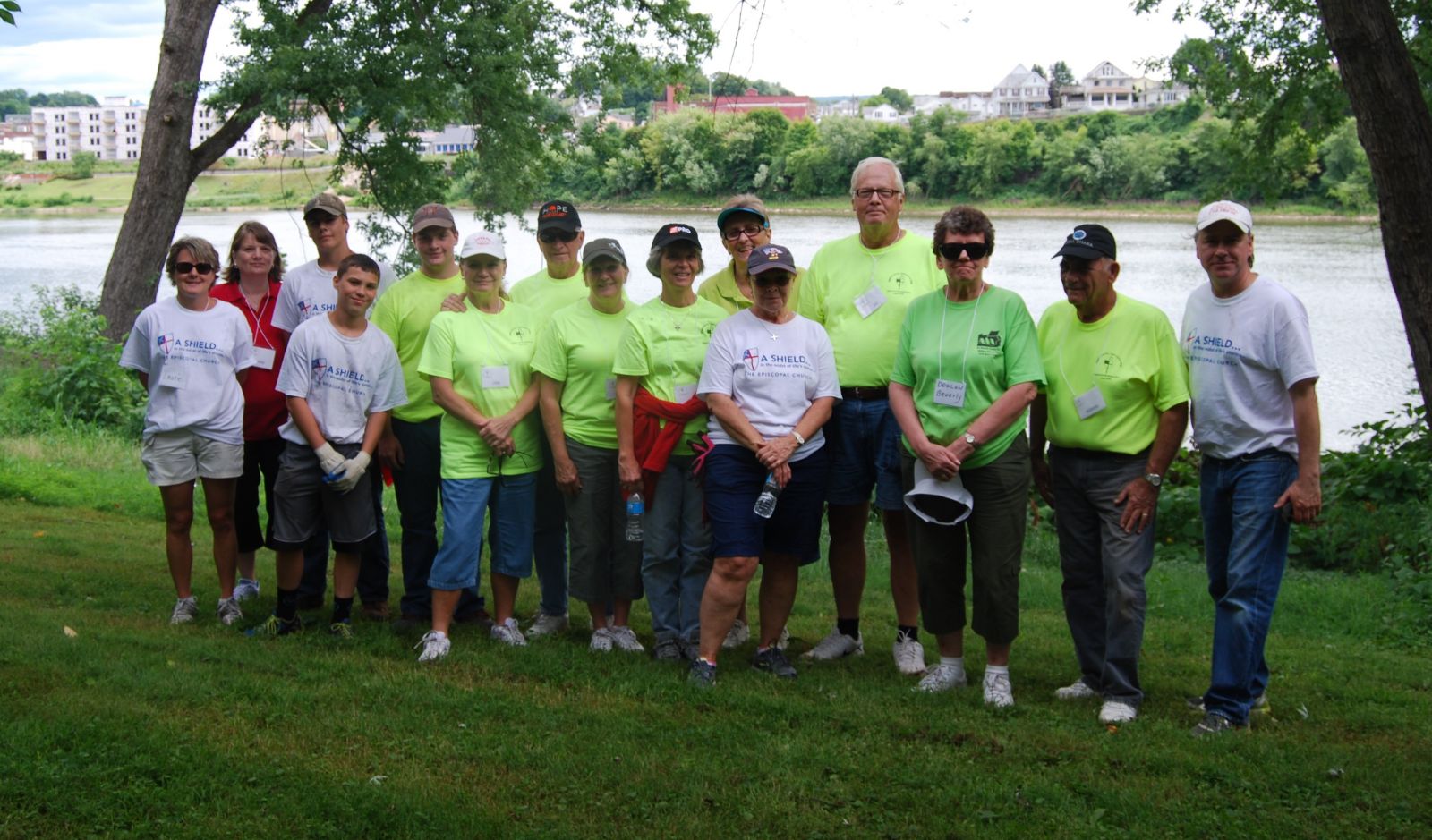 Tuesday's Missioners Down by the River
July 29, 2014  
Dear Friends,
The dictionary lists one definition of "cascade" as "something that flows like a waterfall, especially in seeming to flow or fall in abundance," and cascade is a perfect way to describe the blessings that were flowing on this third day our Florida missioners have been with us!
Today, the abundant blessings were falling on West Pittston, where the group worked on and blessed two different parts of the borough at once.  The blessings included six local missioners added to our "Florida and friends" troop of ten. One group worked to fix the porch of a home that had water up to the second floor in the 2011 flood, while the other tackled a long-neglected portion of Trinity's grounds to make it more welcoming for an upcoming flood anniversary event and set the backdrop for a new memorial garden.
The porch crew made quick work of demolishing the disintergrating porch ceiling, the railing and steps, some of which still bore traces of flood mud nearly three years later.  The crew immediately moved onto the longer and more difficult task of making the porch safer and more sound.  By day's end, a good portion of the work had been completed, including a new set of steps, but part of that crew will return to West Pittston tomorrow to finish the project. 
The entire group of missioners did make a trip to the porch work site on North Street to visit with the homeowner, who shared his story about the damage caused by the flood and his gratitude for the help he's received in the last two and a half years from the Episcopal Church.  "The church has been such a blessing to me," he told the group.
From the North Street porch project, it was only a short half-block walk to the river, and everyone except the two very dedicated members of the carpentry crew who didn't want to stop their work took a walk and paused for a picture by the Susquehanna River–beautiful today, but the cause of so much suffering in the past.  Even here, there were blessings to be found as a man walking his dog offered to take a picture of our group so that all of us could be in it.
Once back on Trinity's grounds, the larger part of the group tackled cutting up brush, clearing weeds and tilling up several portions of the side yard, spreading endless wheelbarrows full of dirt, planting seven arborvitaes and two smaller shrubs, planting grass, spreading mulch and then watering everything.  In one day, their hard work brought to fruition the first stage of a memorial garden I have been envisioning for more than five years.  They even enhanced that vision with a suggestion for an extention of the garden that will screen a shed and the trash area and further beautify the yard! 
But even the cascade of blessings from the garden wasn't the end. 
First, we are so happy and blessed to have three young men who have given up part of their summer vacation to be part of this group.  Zack Nadeau is the 16 year old grandson of one of the Florida missioners, and he has joined us for the week.  And Jake Busch, 13, and Shane Sonday, 14, from Trinity West Pittston, have also committed to being with us for the full week.  Their presence and hard work has been a source of joy and inspiration to us all.
Second, we learned that three of our Florida missioners are celebrating their birthdays this week, and of all the places and ways they could have chosen to spend their special days, we are so honored and glad that they chose to spend them with us.  We took time at the end of the day to share a birthday cake and offer a blessing for the "birthday kids," Jane and Bob Powers and Lynn Meyer.  And the day that began with Morning prayer and paused for Noon prayer ended with rousing version of that Bible School favorite, "Father Abraham", and a prayer for a restful night and even better day tomorrow.
We've had two incredible days of faith and work, fellowship and worship, and we are looking forward to more of the same tomorrow and Thursday at St. George's Regional Disaster Recovery & Outreach Center in Nanticoke. Today, we thank again Karen, Bette, Art, Bob, Jane, Lynn, Jack, Linda, Howard and Zack from the Shepherd of the Hills group; Jake Busch, Shane Sonday, Marti Shafer-Callahan and Laurie Brogan from Trinity West Pittston; Deacon Bev Meneeley; and our carpentry coordinator, Russell Civiletti from Harding.  Check out the photos below to see all the wonderful blessings we saw cascading on our West Pittston community today.  You are welcome to join us and we hope you wil come meet the amazing people working so hard to help our region and diocese in ministry to our communities.
Thank you to all our missioners and new friends, and to all who help the world know that our Episcopal Church is a Shield in the Midst of Life's Storms…
Faithfully,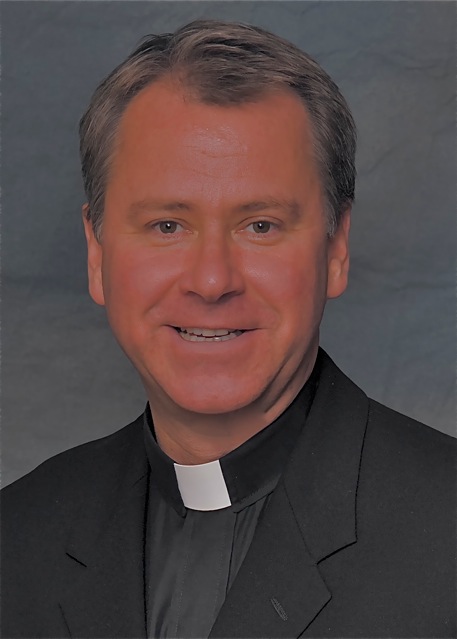 Rev. John C. Major
Interim Representative to Episcopal Relief & Development for the Diocese of Bethlehem
Director, St. George's Regional Disaster Recovery & Outreach Center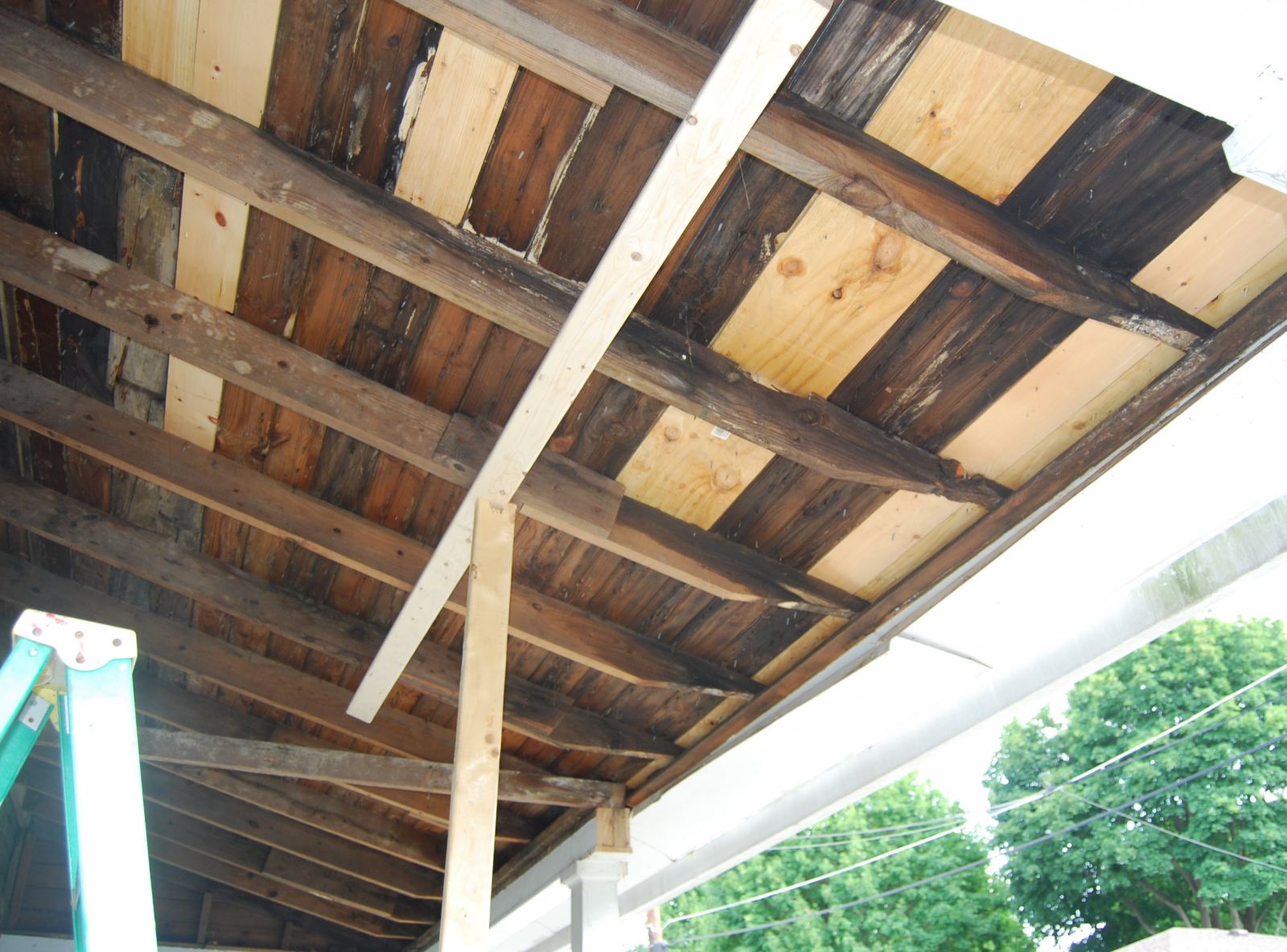 The porch ceiling in need of repair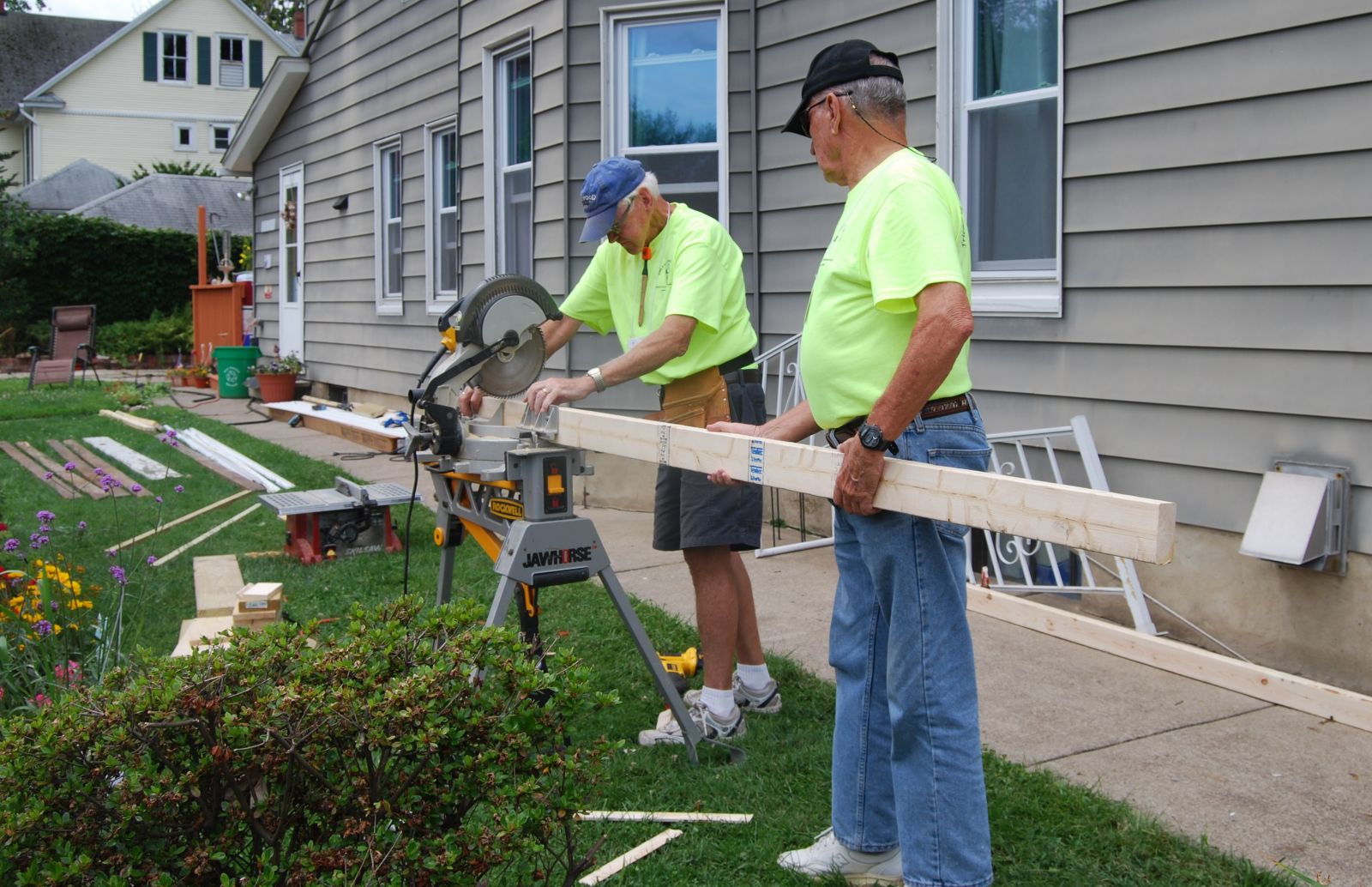 Teamwork!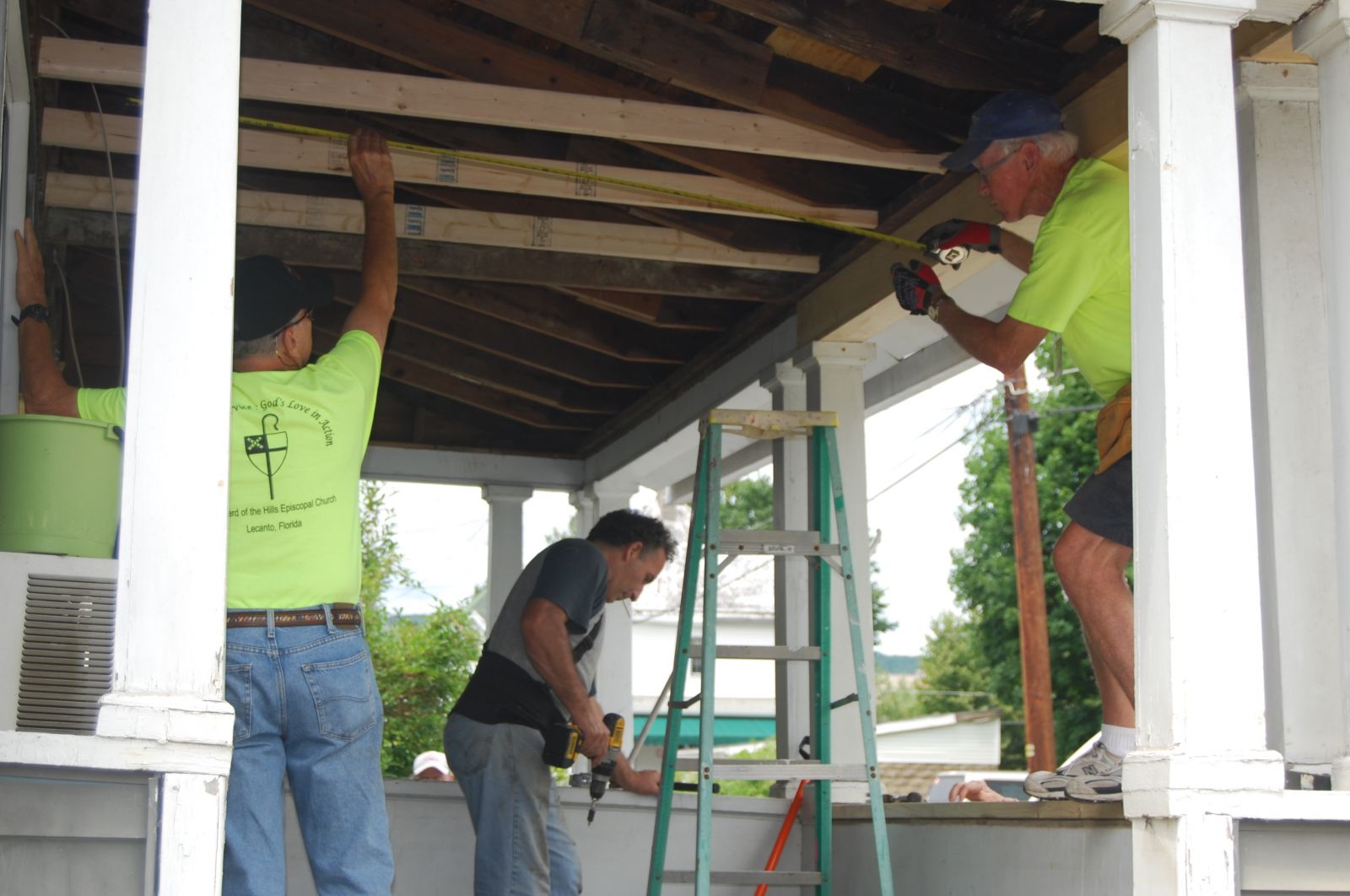 Repairs begin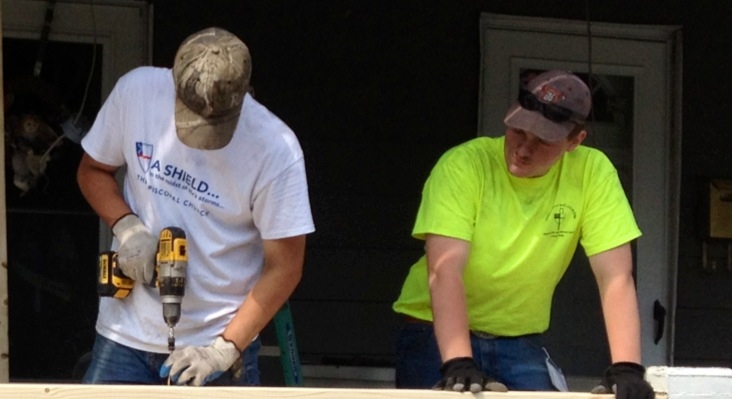 Young missioners Shane & Zack work on the porch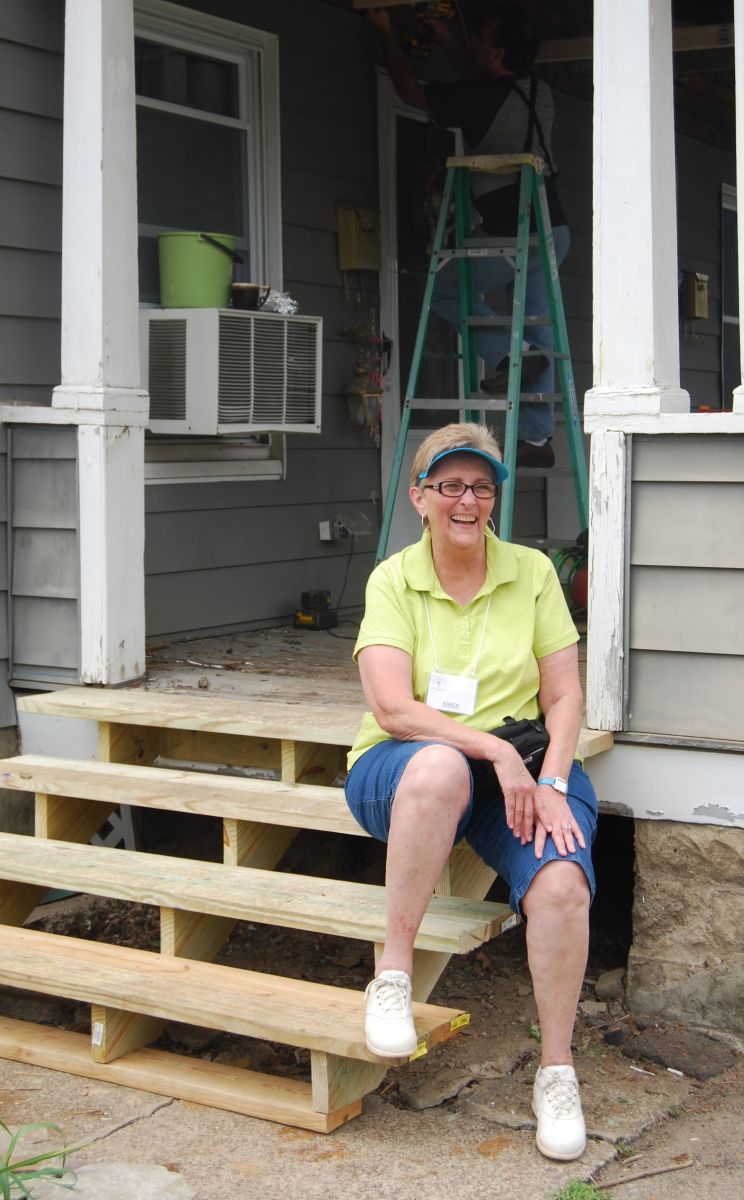 New steps!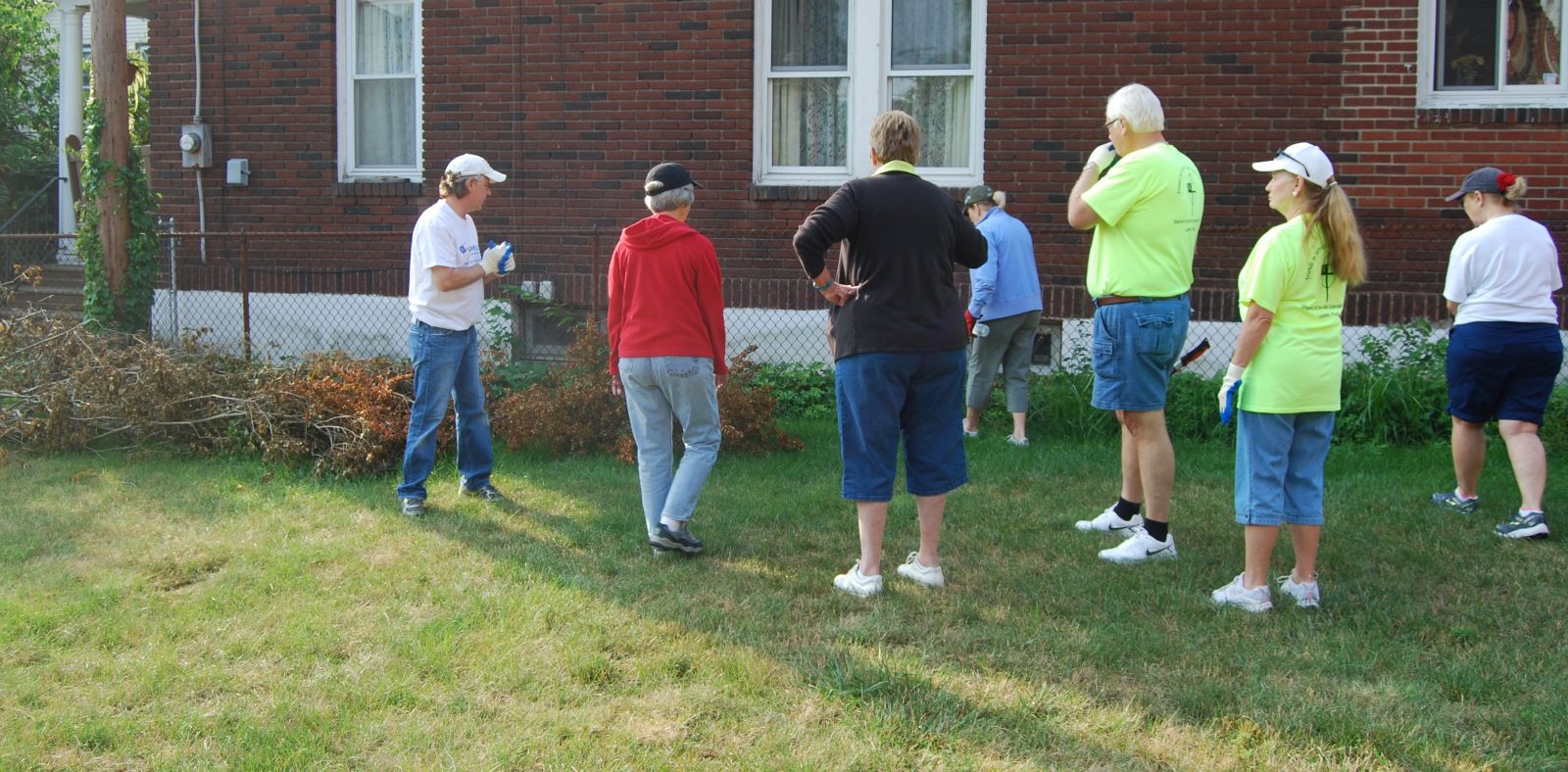 The group working on the yard checks out the project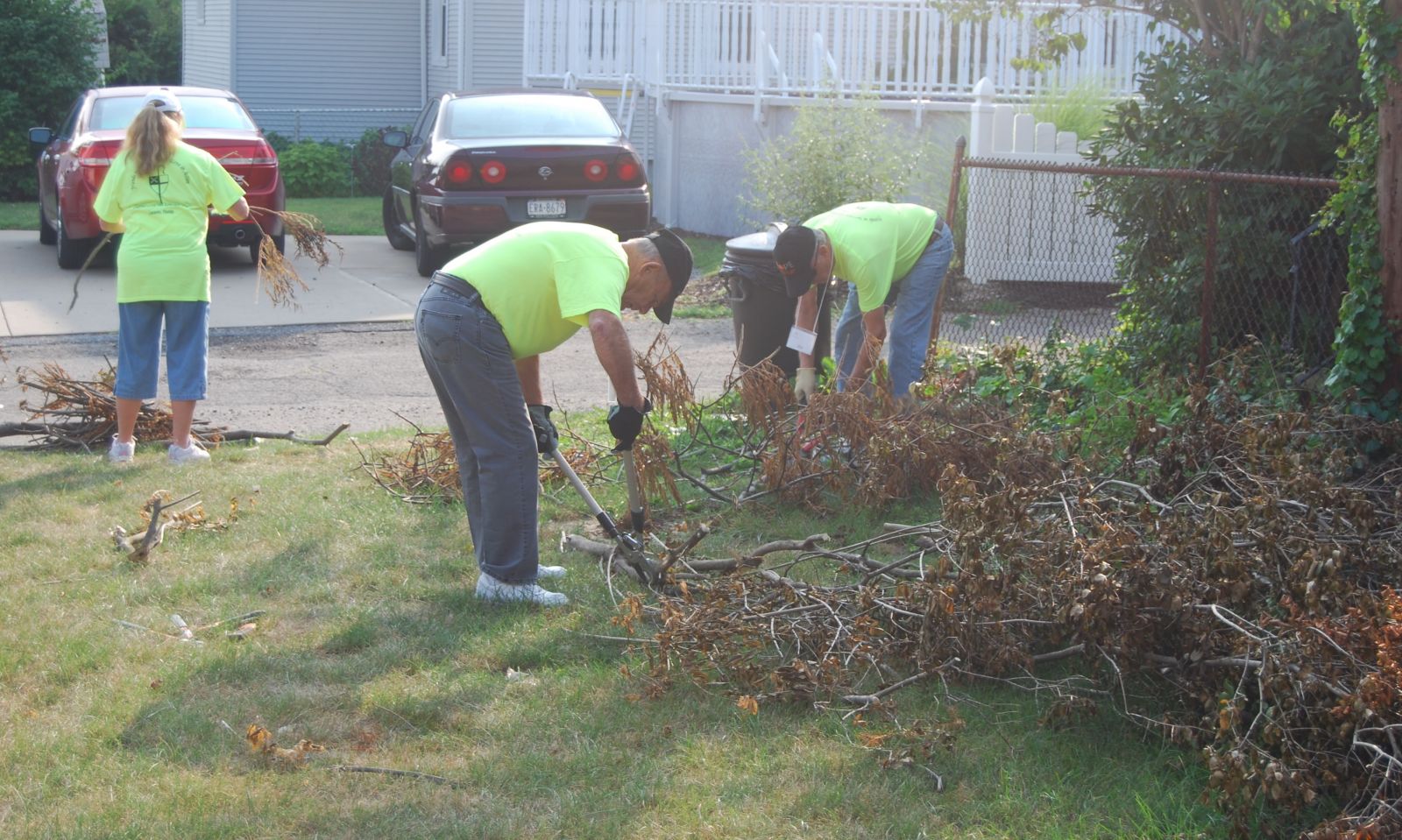 The yard work begins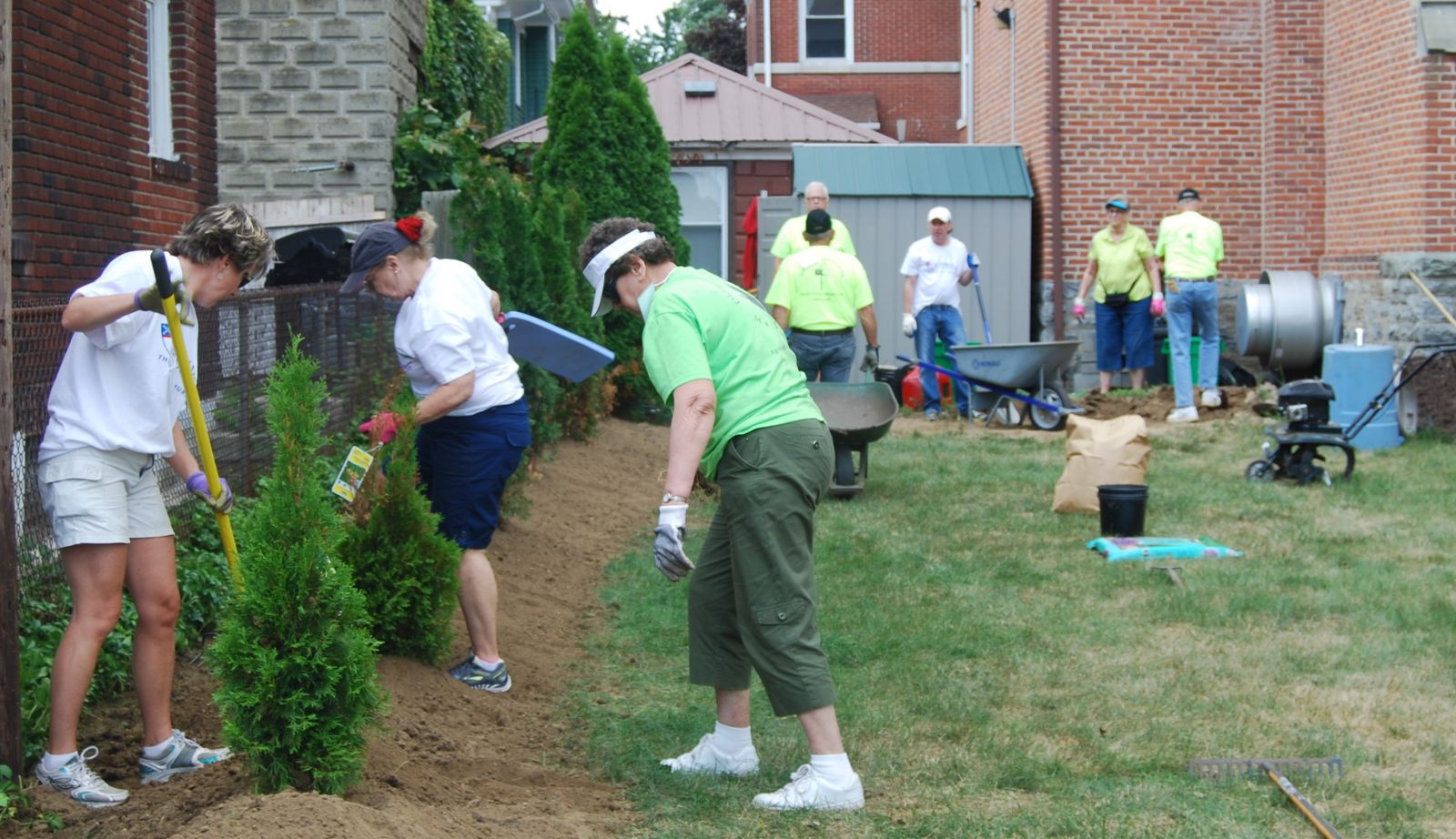 Yard work well underway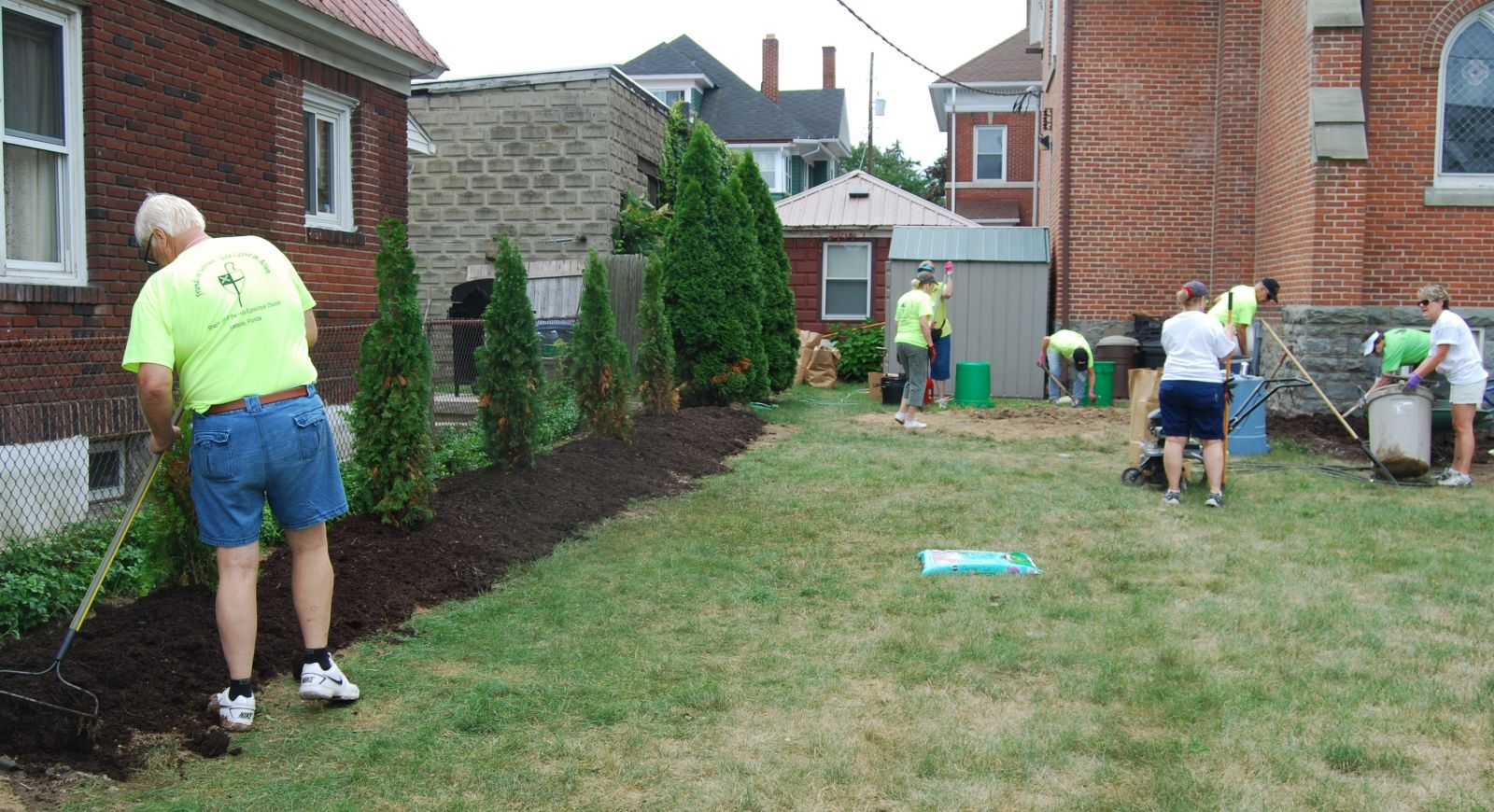 Finishing touches on the arborvitae plantings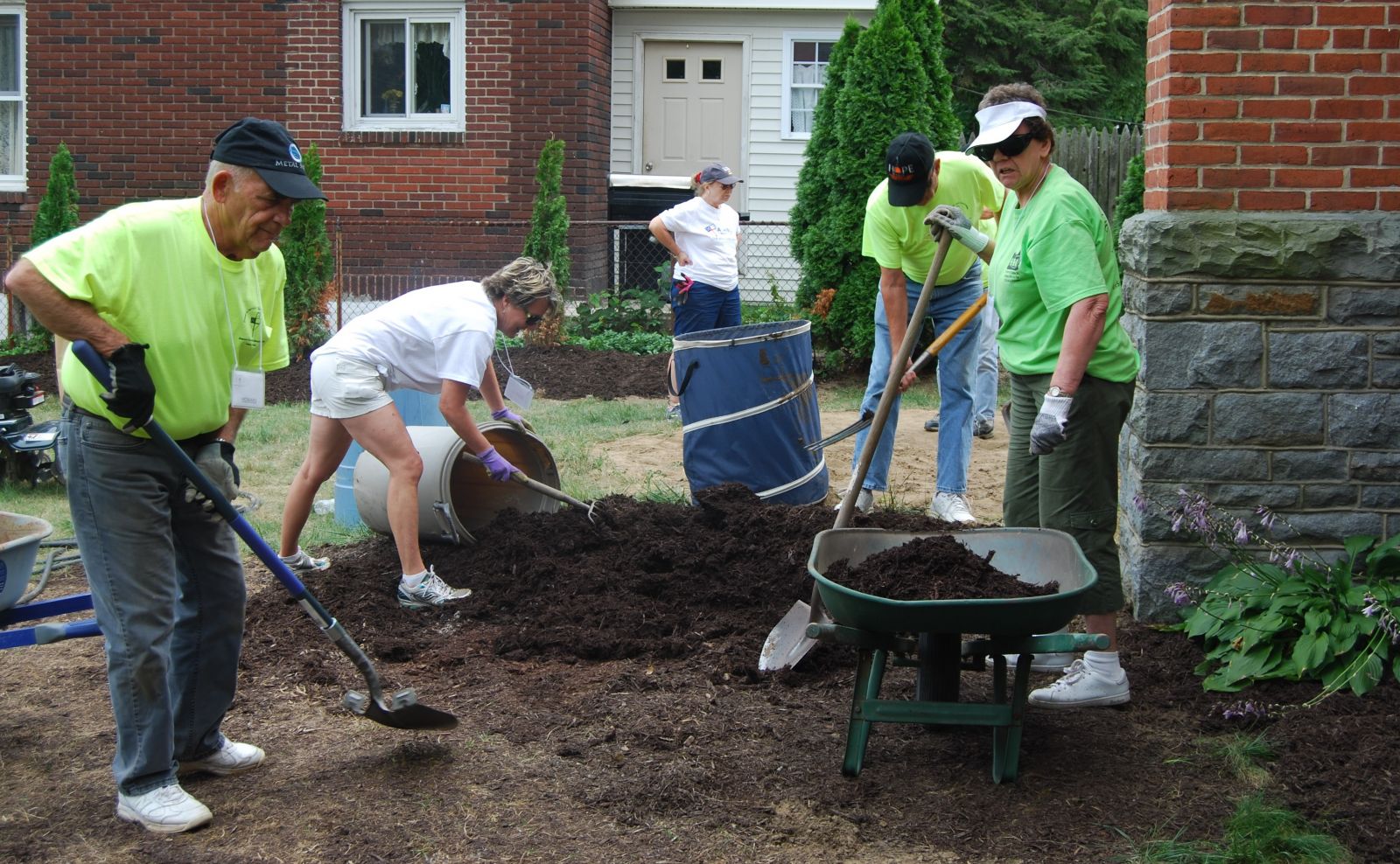 Mulch movers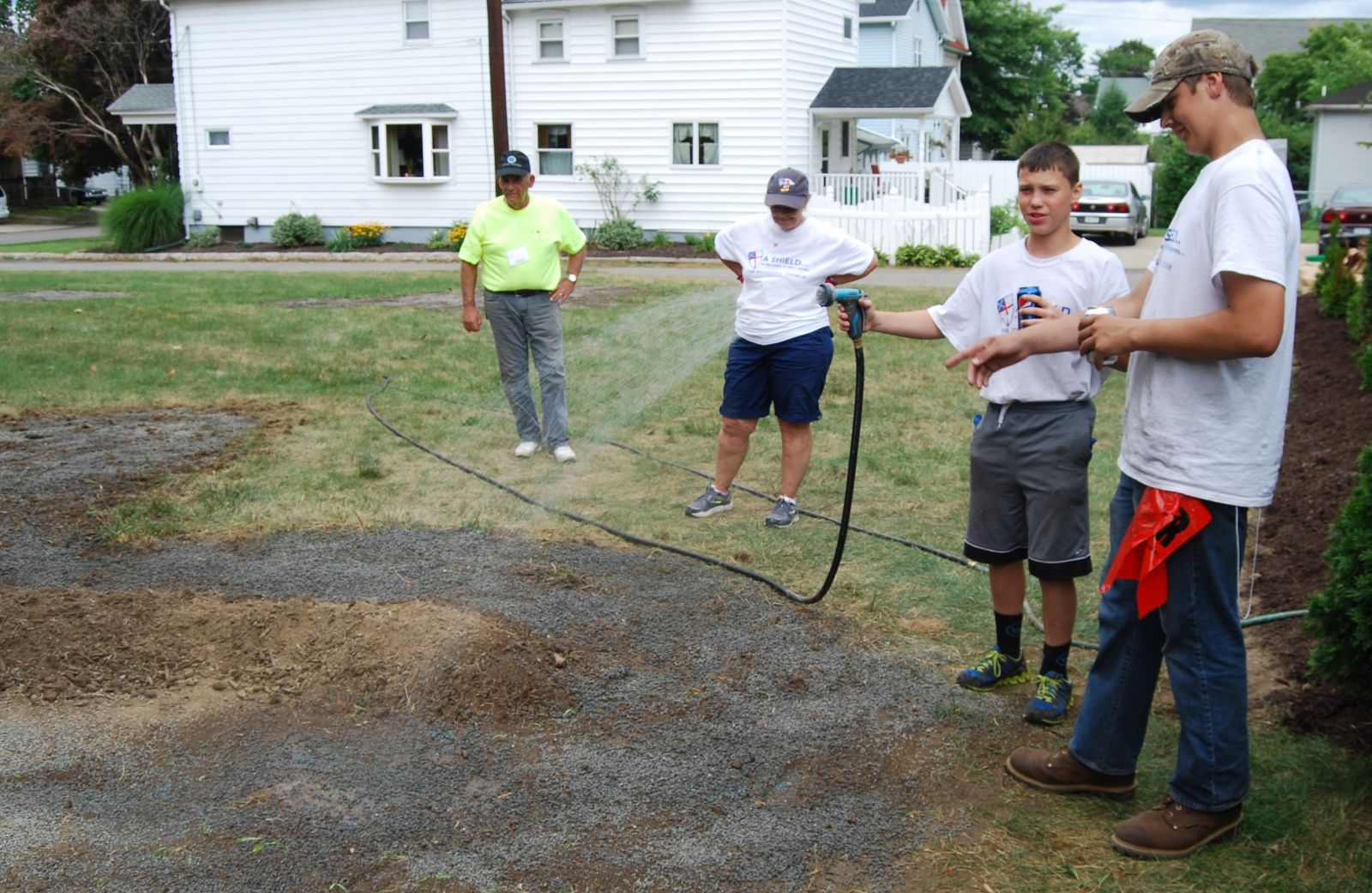 The group planted, Jake waters,
and God will bring about the growth…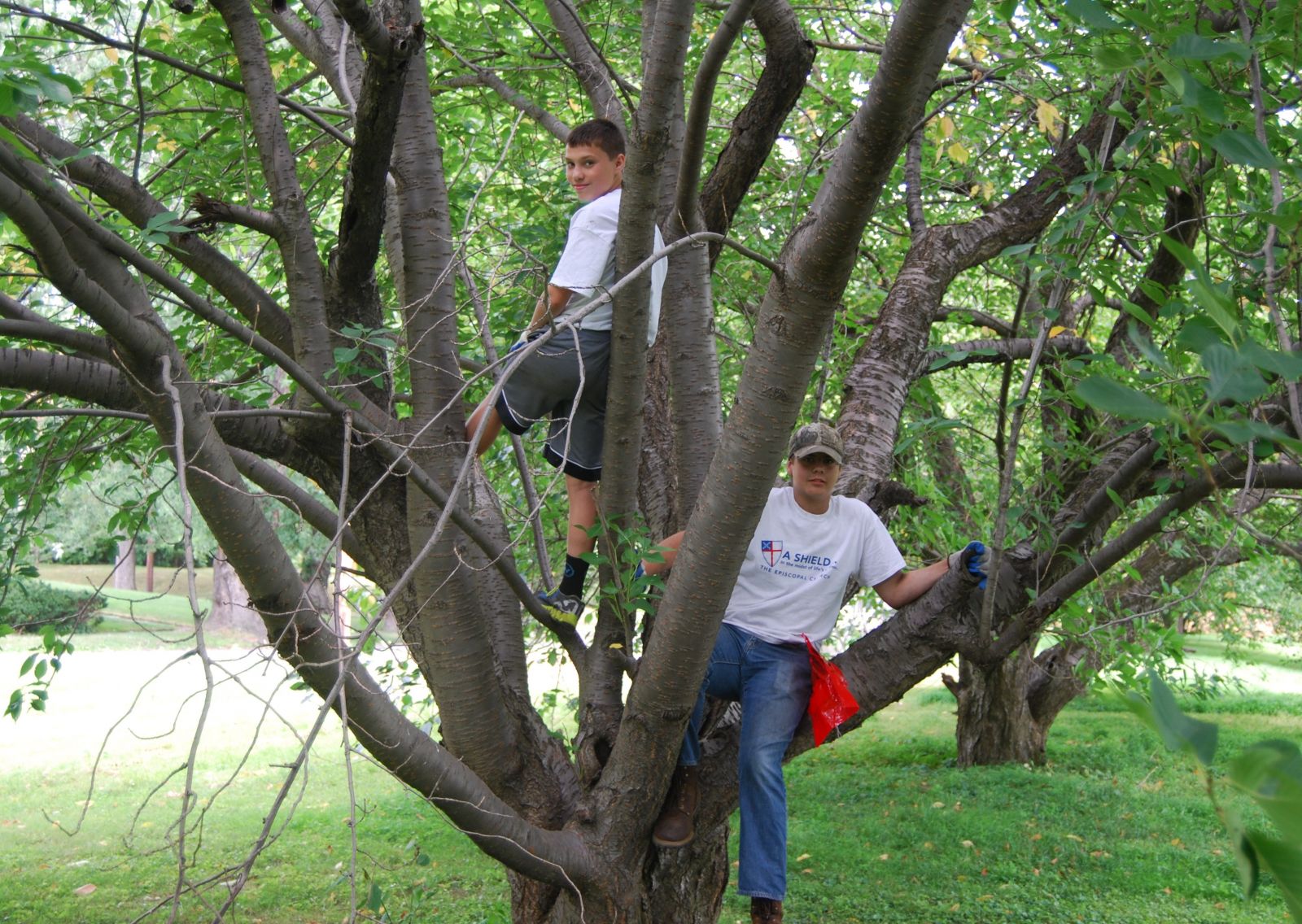 Jake and Shane take a break…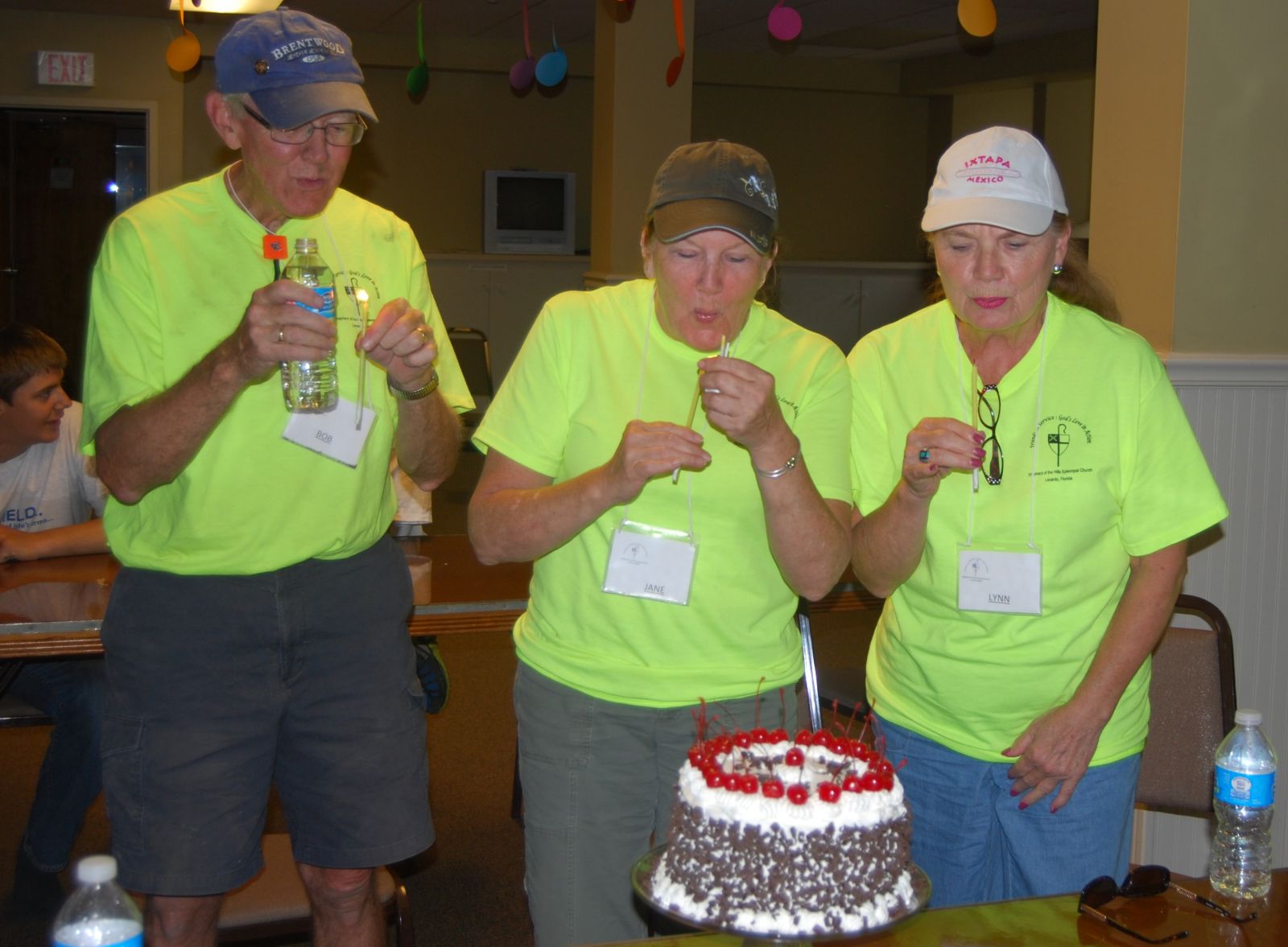 The birthday kids–Bob, Jane and Lynn–blow out their candles

Contact Us
The Rev. John C. Major
Diocese of Bethlehem Representative
to Episcopal Relief & Development
jmajordiobetherd@hotmail.com

Prayer of the Diocese of Bethlehem
Disaster Relief & Community Resiliency Committee
God of love and hope, you have called us to serve you in ministering to those affected by
the storms and trials of this world.  Grant us courage to persevere through the challenges
of this task, grace to bring your healing and hope to the suffering and afflicted, and sincere
and faithful hearts to share the good news that you are always near.  Grant this through your
Son, Jesus Christ, who calms the wind, stills the waves, and brings peace in the midst of storms.
Diocesan Disaster and Community Resiliency Committee
Canon Andrew Gerns            Canon Charles Cesaretti           Rev. Charles Warwick         Rev. Timothy Alleman
Rev. Jane Williams       Rev. Eddie Lopez        Rev. John Major        Janine Ungvarsky
***********
Episcopal Relief & Development is the international relief and development agency of the Episcopal Church and an independent 501(c)(3) organization. The agency takes its mandate from Jesus' words found in Matthew 25. Its programs work towards achieving the Millennium Development Goals. Episcopal Relief & Development works closely with the worldwide Church and ecumenical partners to help rebuild after disasters and to empower local communities to find lasting solutions that fight poverty, hunger and disease, including HIV/AIDS and malaria.
This email was sent by Diobeth Episcopal Relief and Development at St. George's Regional Disaster Recovery & Outreach Center.408 East Main Street  |  Nanticoke, PA 18634  |  570-335-7875www.episcopalreliefnepa.orgUnsubscribe immediately with SureRemove™
Change Your Email AddressPowered by ChurchPost.com™