This email was sent by St. George's Regional Disaster Recovery & Outreach Center.
Email not displaying correctly? Click here.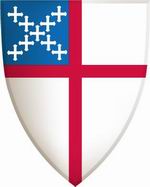 A Shield….
in the midst of life's storms  
Priming, Painting, Patience!
July 30, 2014  
Dear Friends,
On this third work day of the mission trip, our efforts returned to St. George's Regional Disaster Recovery & Outreach Center in Nanticoke.  Right after Morning Prayer, out came the paint brushes and trays, drop cloths and ladders.  Some of the crew worked on finishing the priming that was begun on Monday; others put the first coat of paint on the parts that were already primed. 
The work took patience, and lots of it, but not because the work was trying: the paint color chosen for the upper floor of the regional center is called Patience.  We knew from the beginning that it was going to take buckets of patience on our part to turn the long-vacant church into the new ministry God has planned, and painting it with a color called Patience seemed the perfect way to remember that something new would be born in God's time.  It seems that God has much grander plans for this building than the storage site for disaster supplies we originally envisioned.  Today, friends from far and near moved us so much closer to that "something new" by completing all the priming and painting of the two long walls in the upper hall as well as the lower entry way.  By tomorrow, the entire upper level of the center
will have a fresh coat of Patience.
The other kind of patience was required by the crew members who were outside pulling weeds and vines and clearing overgrowth from along the parking lot fences.  The tangled branches and vines that bordered the property weren't originally on today's agenda so we didn't have all the right tools on hand for the project.  That didn't stop the dedicated missioners, who repurposed an ice chopper and used a small pair of hand shears and a folding saw to tackle a small jungle.  And despite the difficulty of this work, there were many smiles all around as new friends and old went about their tasks.
There were also plenty of smiles when lunchtime came.  The entire work crew was invited to a cookout at the home of Rich and Maureen Honeychurch, who are parishioners at St. Clement & St. Peter's Church in Wilkes-Barre and neighbors of St. George's.  Their hospitality went beyond incredible as our missioners were treated to hotdogs and hamburgers, beans and pasta salad, chips, beverages and four different desserts!  Rich and Maureen even showed up near the end of the day with fruit and cake and some beverages to hold the troops over until dinner.
All of that would have been more than enough for one day, but today also saw the window trim in the lower level get painted, the window wells get cleared of debris and weeds, the kitchen get a thorough cleaning, the front of the building get a powerwashing, the greeting counter for the lower hall get its finishing trim and a first coat of poly on the top, the creation of framework for a cover for the exposed fuse boxes in the kitchen, and the sanding and painting of the metal back doors to the center.  In addition, the work was completed on the flood-damaged porch in West Pittston. 
This talented, dedicated, cheerful, and hardworking group of missioners continues to amaze, and we are so grateful for the presence of the team that is representing Shepherd of the Hills parish in Florida so well: Karen, Bette, Art, Bob, Jane, Lynn, Howard, Jack, Linda, and Zack.  Today, they were joined by two others from Florida, Stan and Leah Foshay, who spend their summers here in Pennsylvania.  Our regional team today included Deacon Bev Meneeley and Harry Novak from St. James Drifton, Erica Snarski and Rich and Maureen Honeychurch from St. Clement & St. Peter's Church in Wilkes-Barre, Marti Shafer-Callahan, Jake Busch and Shane Sonday from Trinity West Pittston, and carpenter Russell Civiletti. Check out the pictures below to see them at work and play.
It is a pleasure to work with this tremendous group of sisters and brothers.  They truly are showing this area and beyond that our Episcopal Church is a Shield in the midst of life's storms.  We invite you to join us if you can on our final work day at St. George's in Nanticoke tomorrow from 8 am to 4 pm.
And if you can't join us but would like to help us continue the work that has taken such huge strides forward this week, please click here to visit our new Shield in the Storm Shop and order the "official" t-shirt of this ministry and/or a hat with our Episcopal Shield and the message "The Episcopal Church–A Shield in the midst of life's storms."  All proceeds from the sale of these items benefits the regional mission and ministry at St. George's Regional Disaster Recovery & Outreach Center.
Thank you to all our missioners and new friends, and to all who help the world know that our Episcopal Church is a Shield in the Midst of Life's Storms…
Faithfully,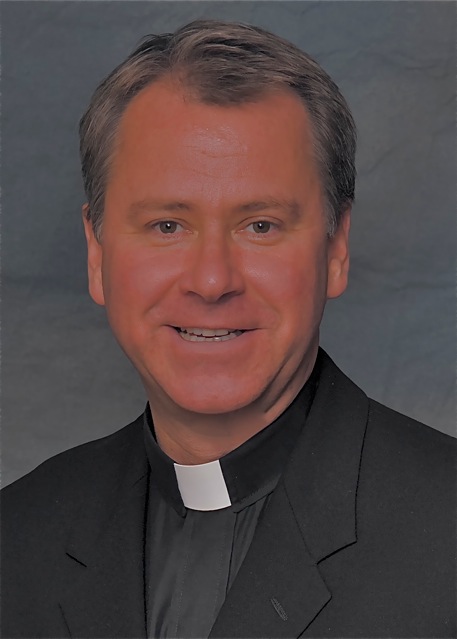 Rev. John C. Major
Interim Representative to Episcopal Relief & Development for the Diocese of Bethlehem
Director, St. George's Regional Disaster Recovery & Outreach Center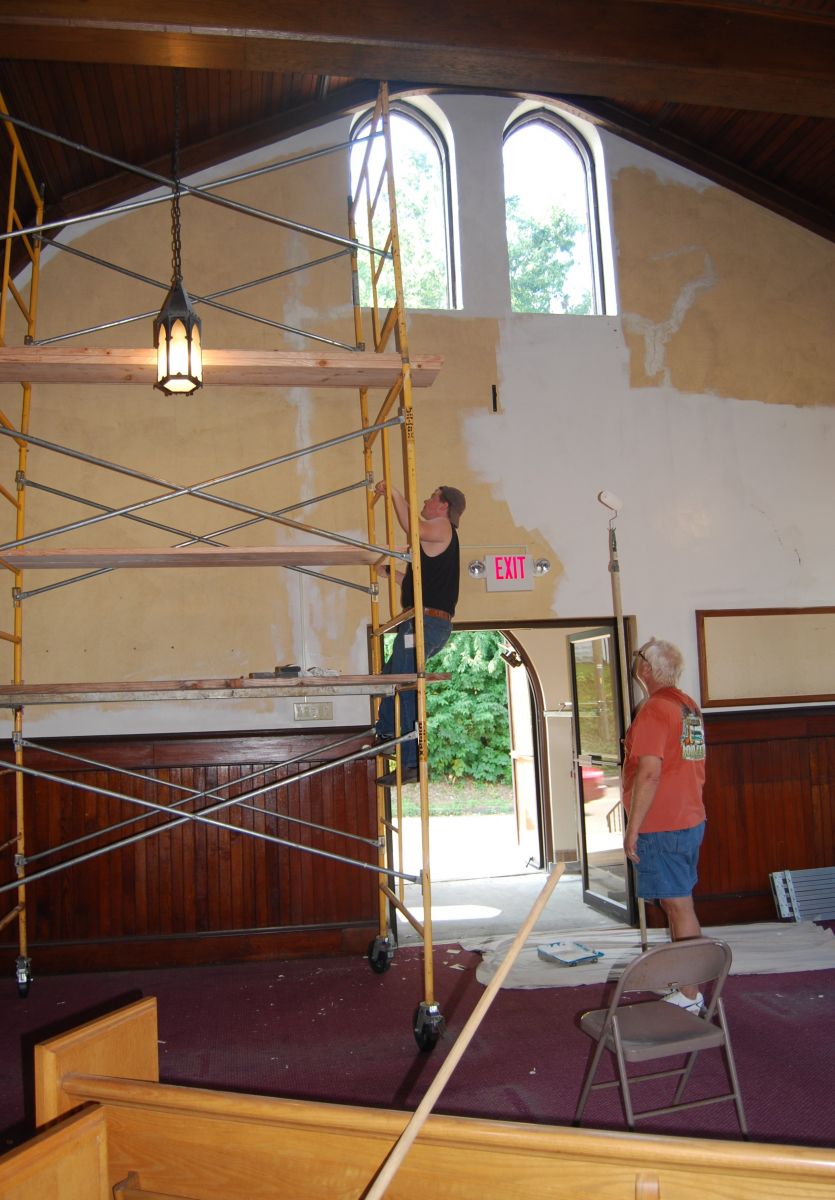 Back wall in the morning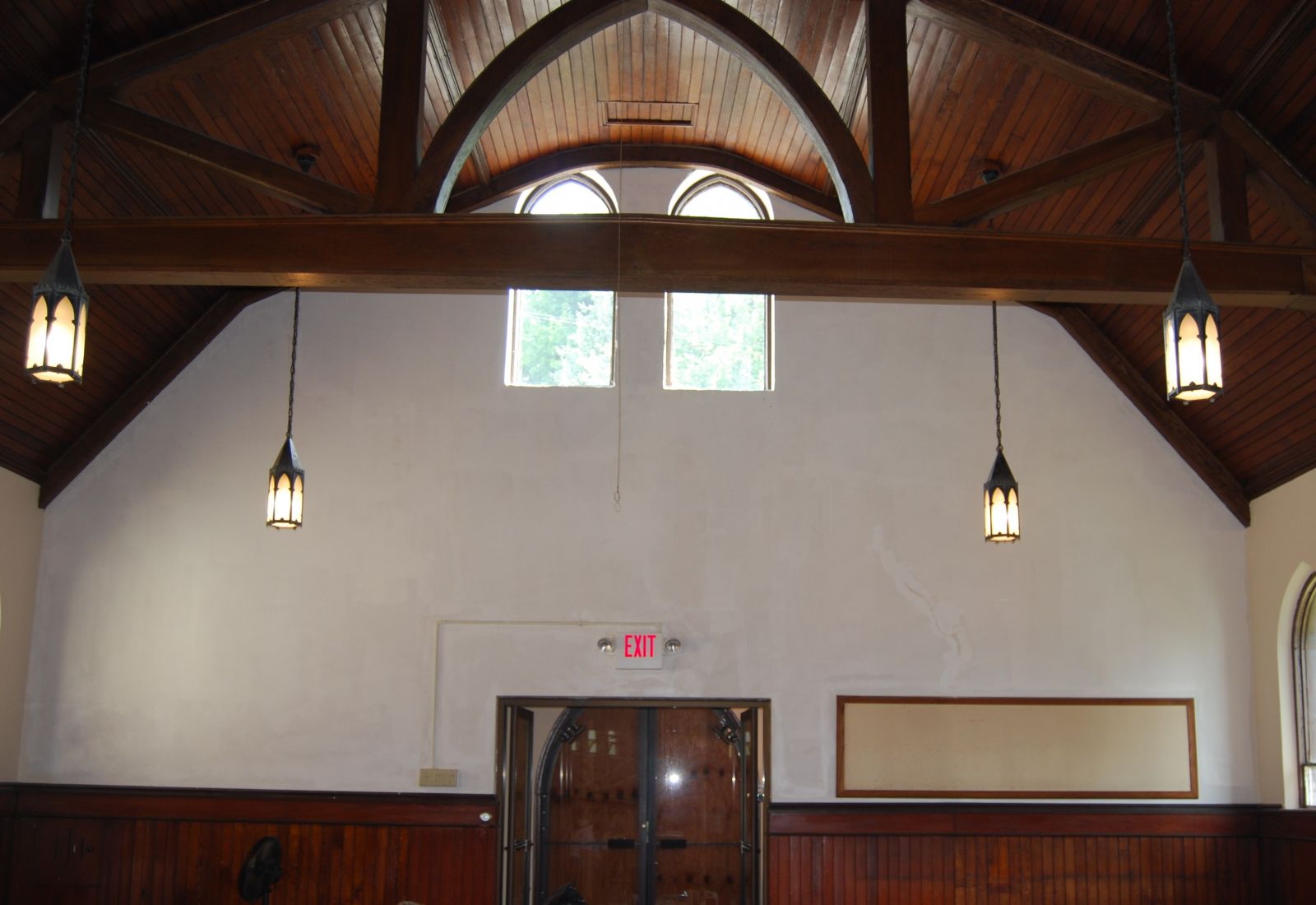 Back wall all primed and ready for Patience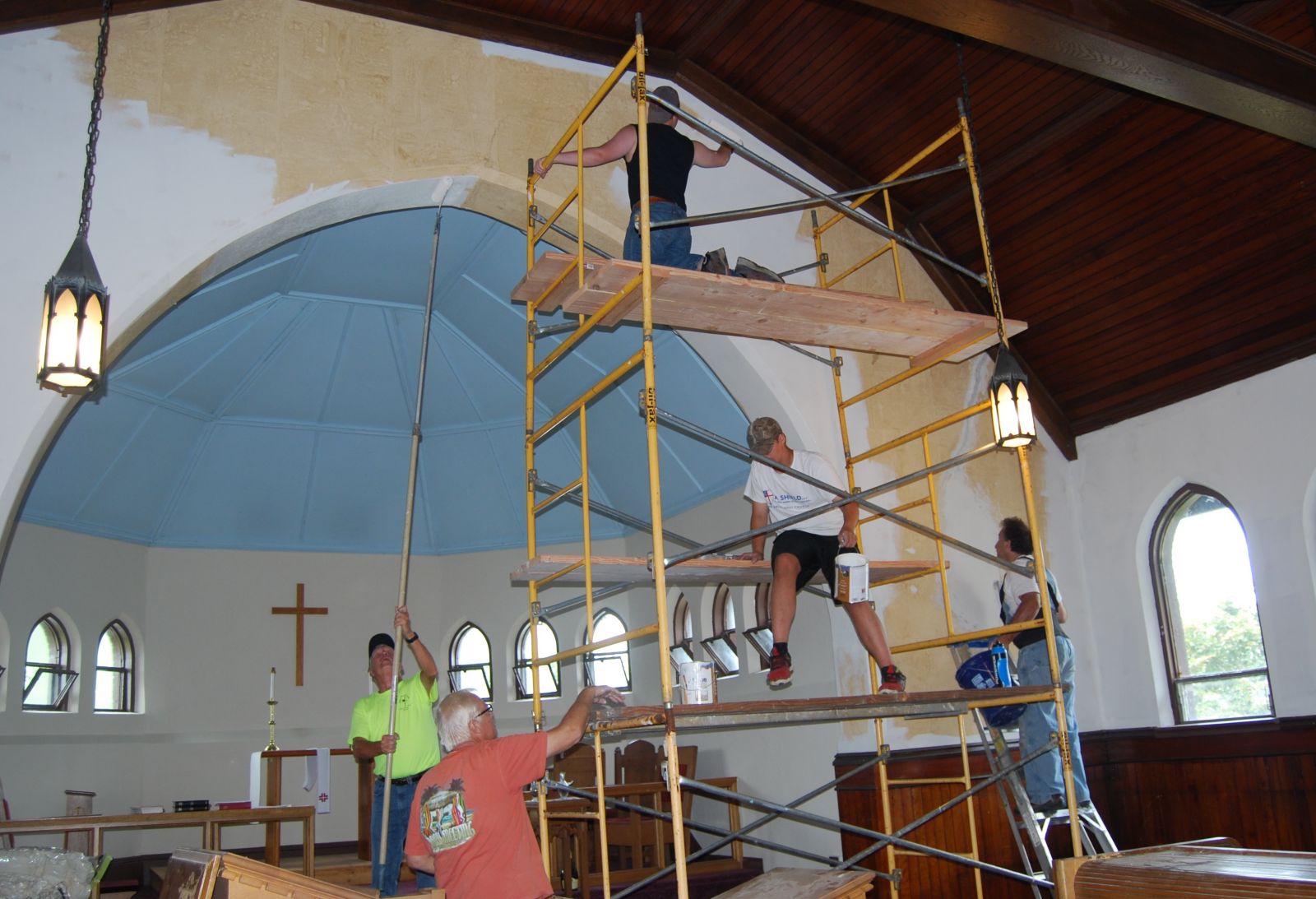 Front wall getting primed
Zack primes inside the arch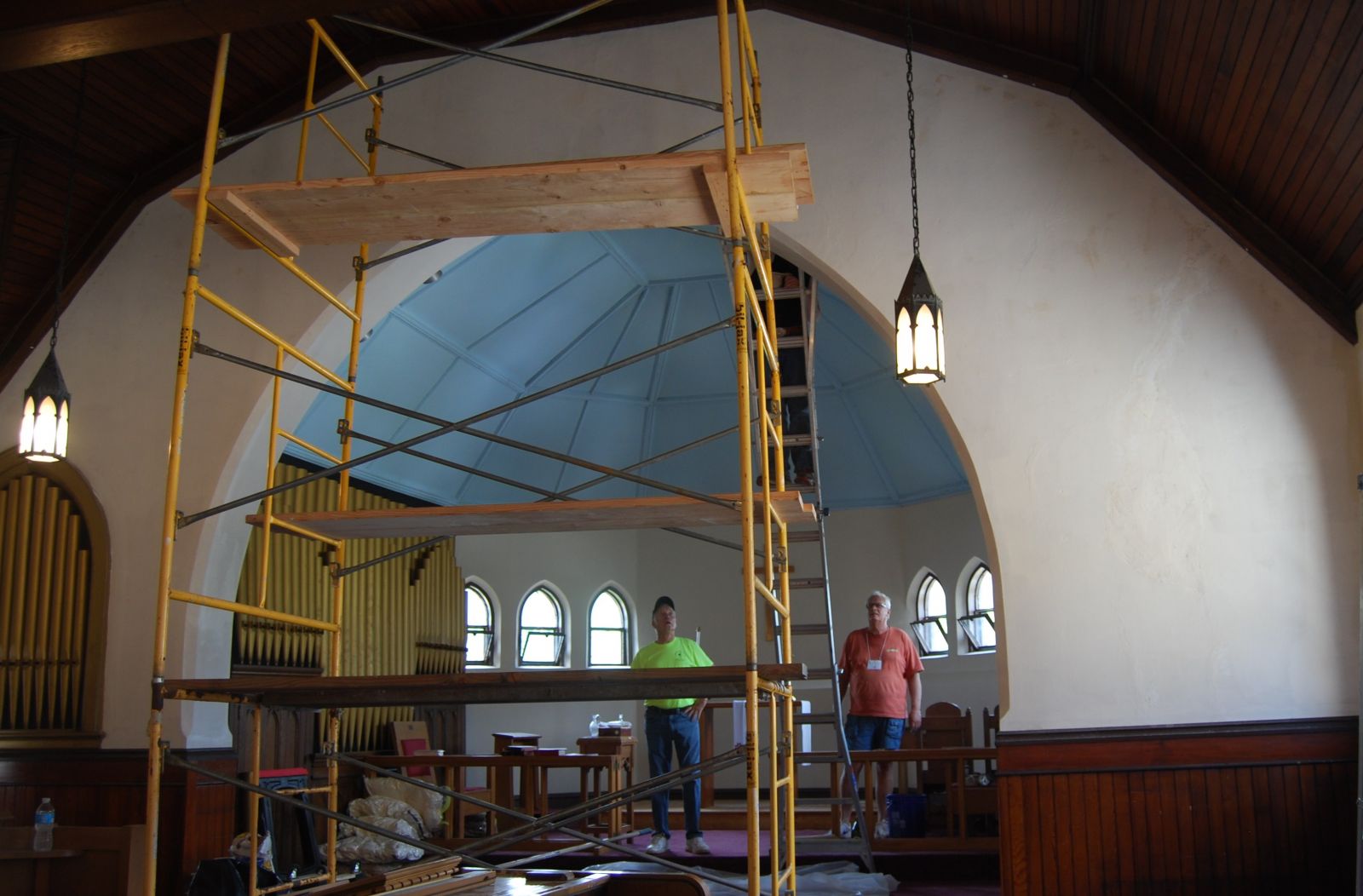 Front wall priming complete!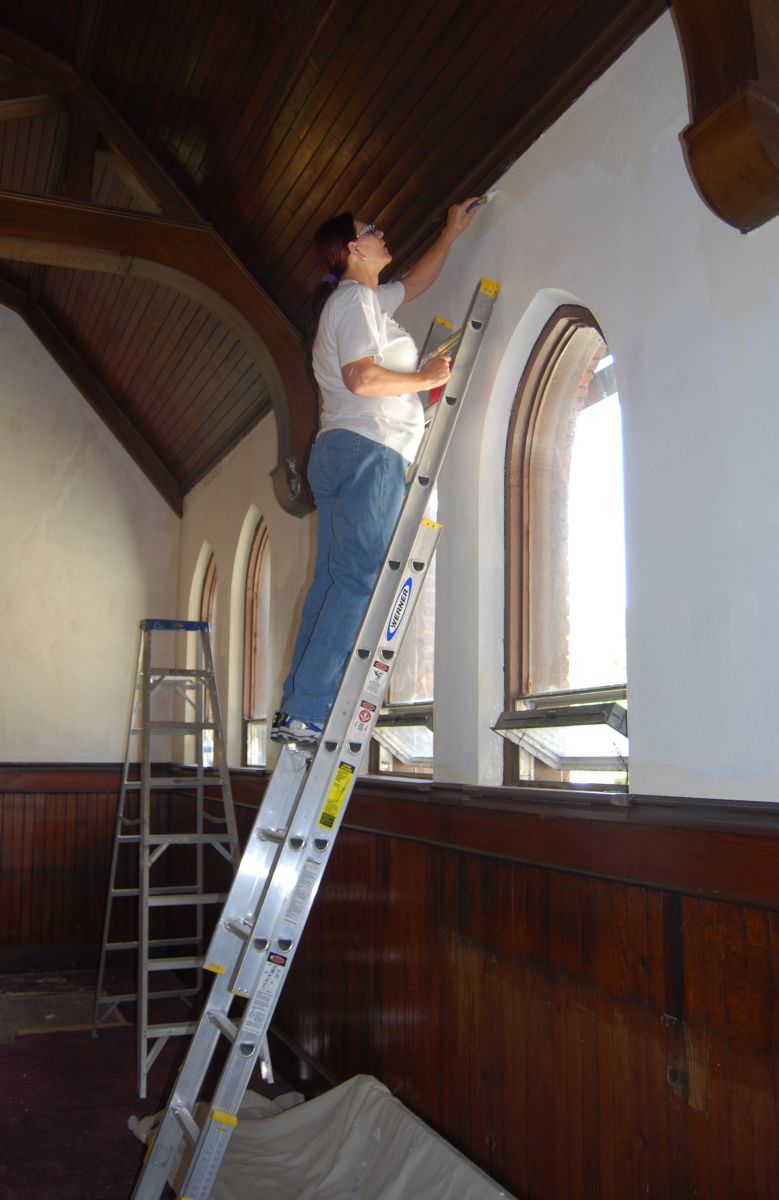 Cutting in with Patience…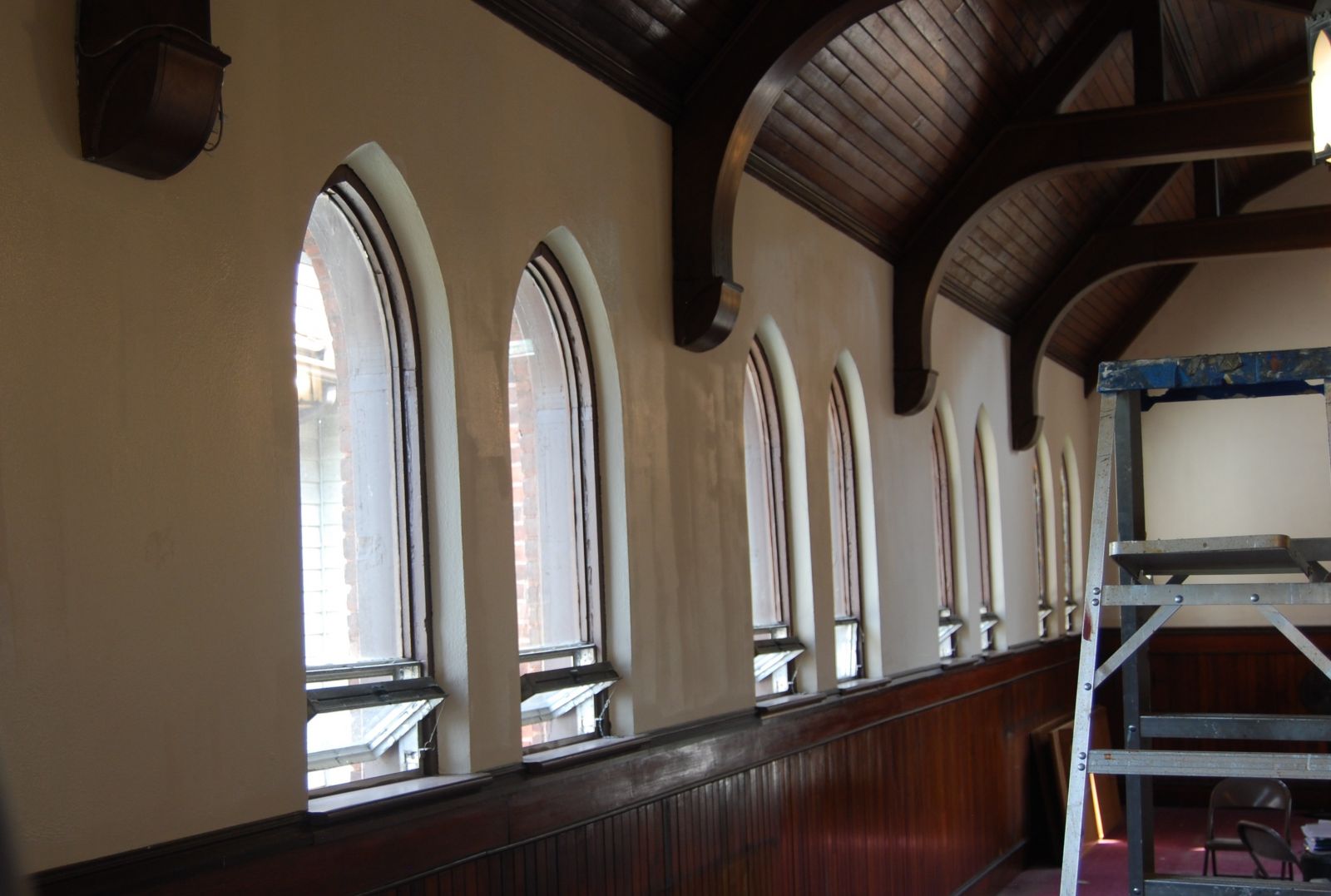 A wall full of Patience…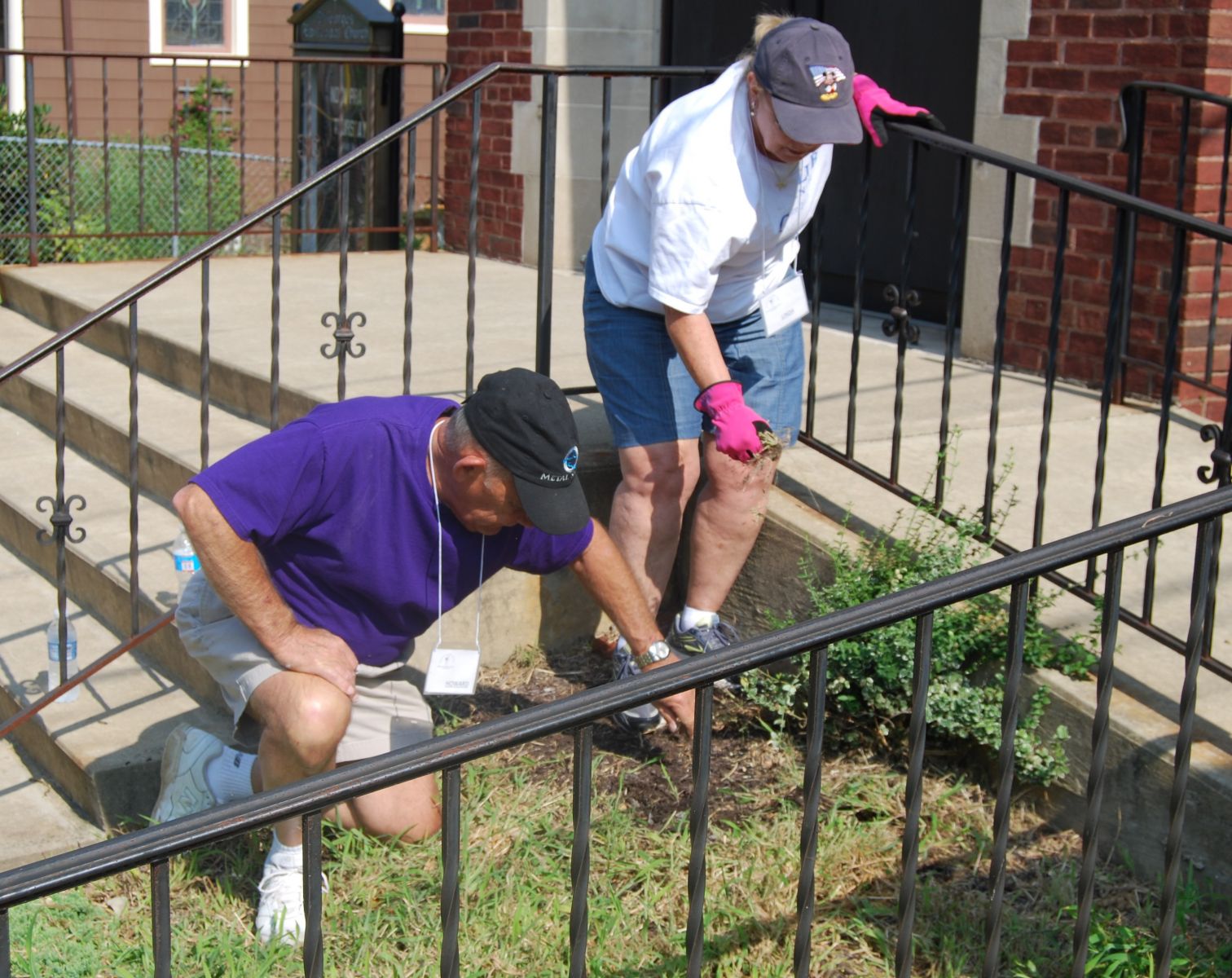 Front bed weeding…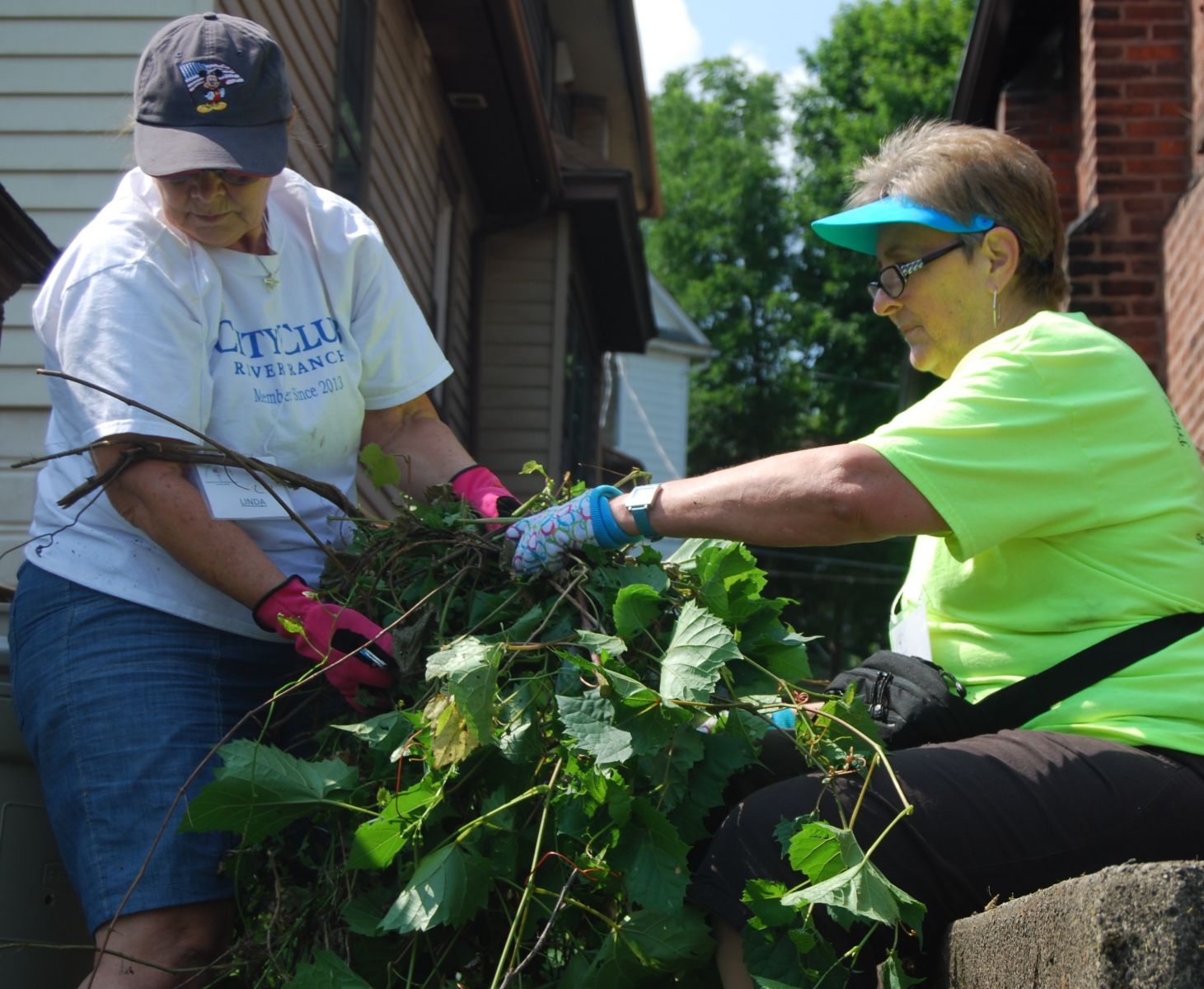 Weeds weeds weeds!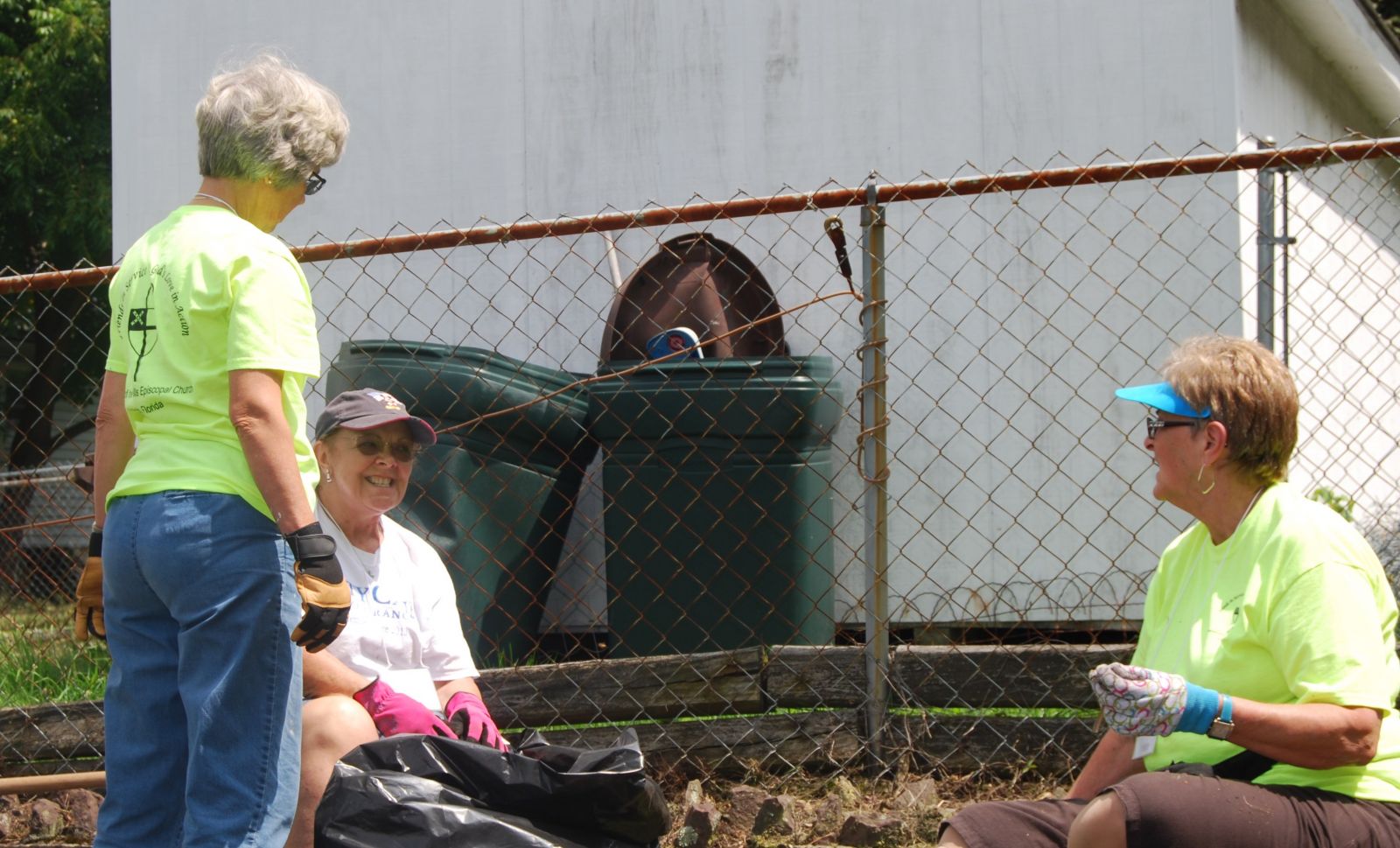 Fun and fellowship among the weeds…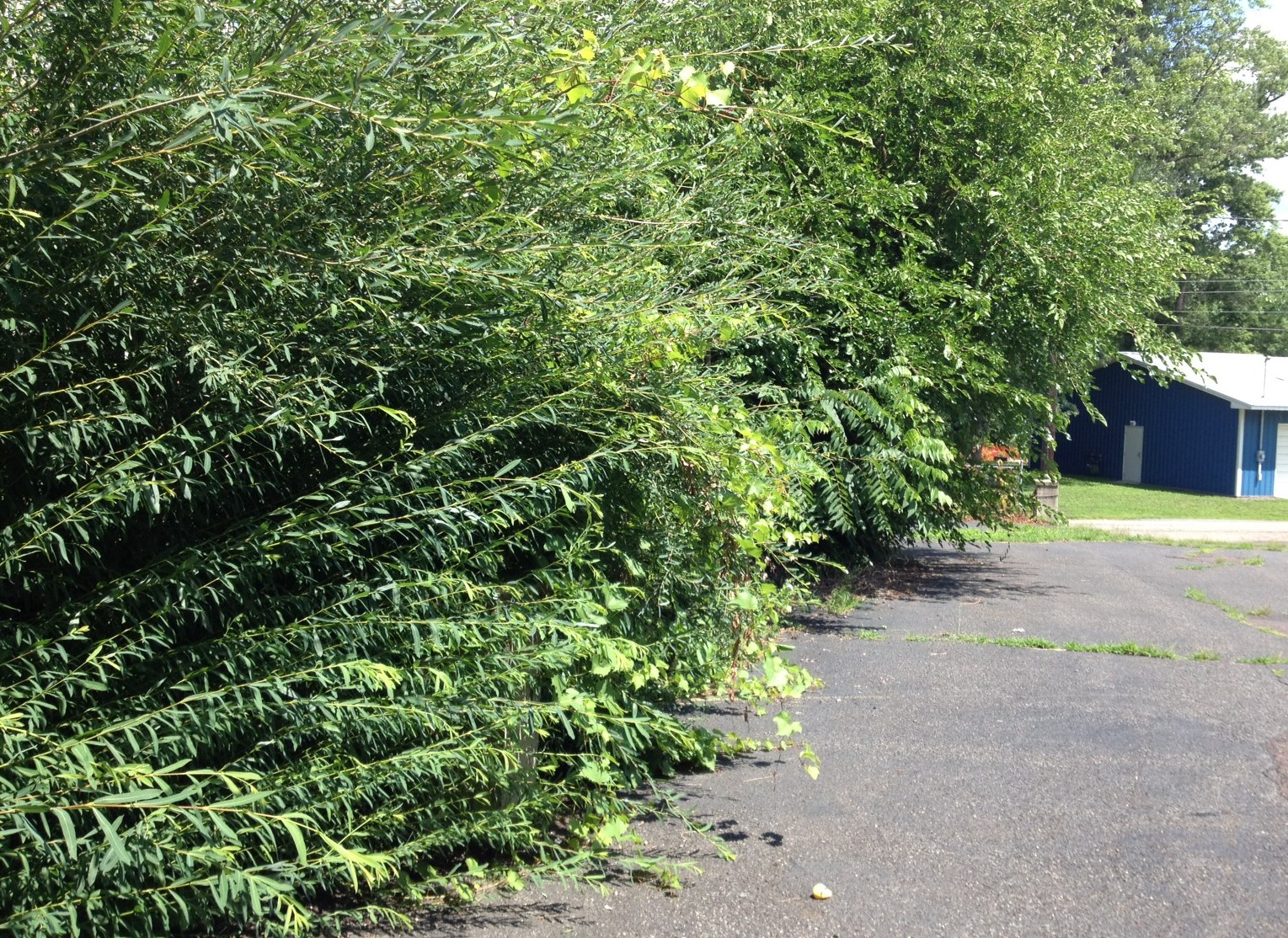 Parking lot jungle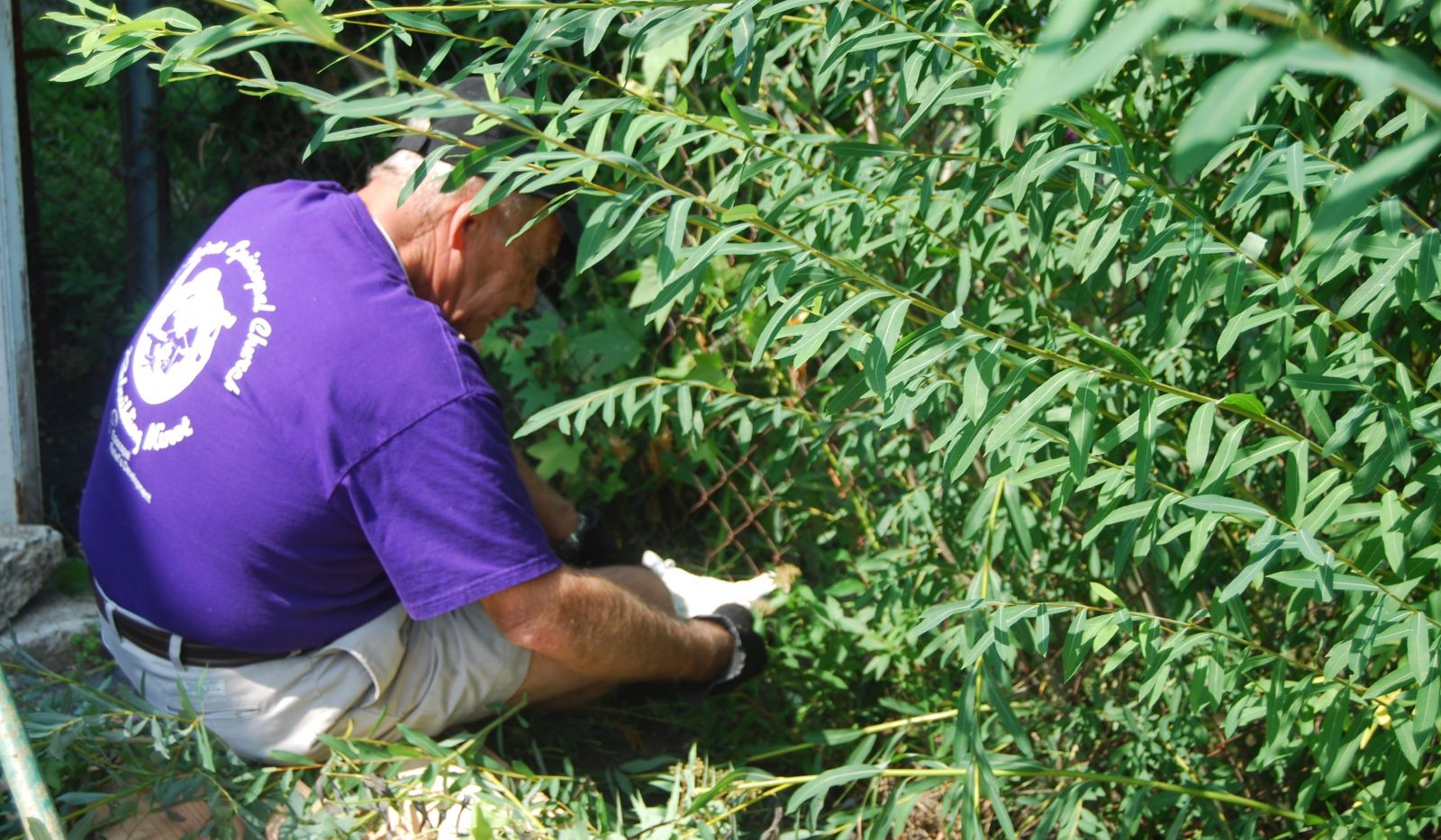 Into the brush…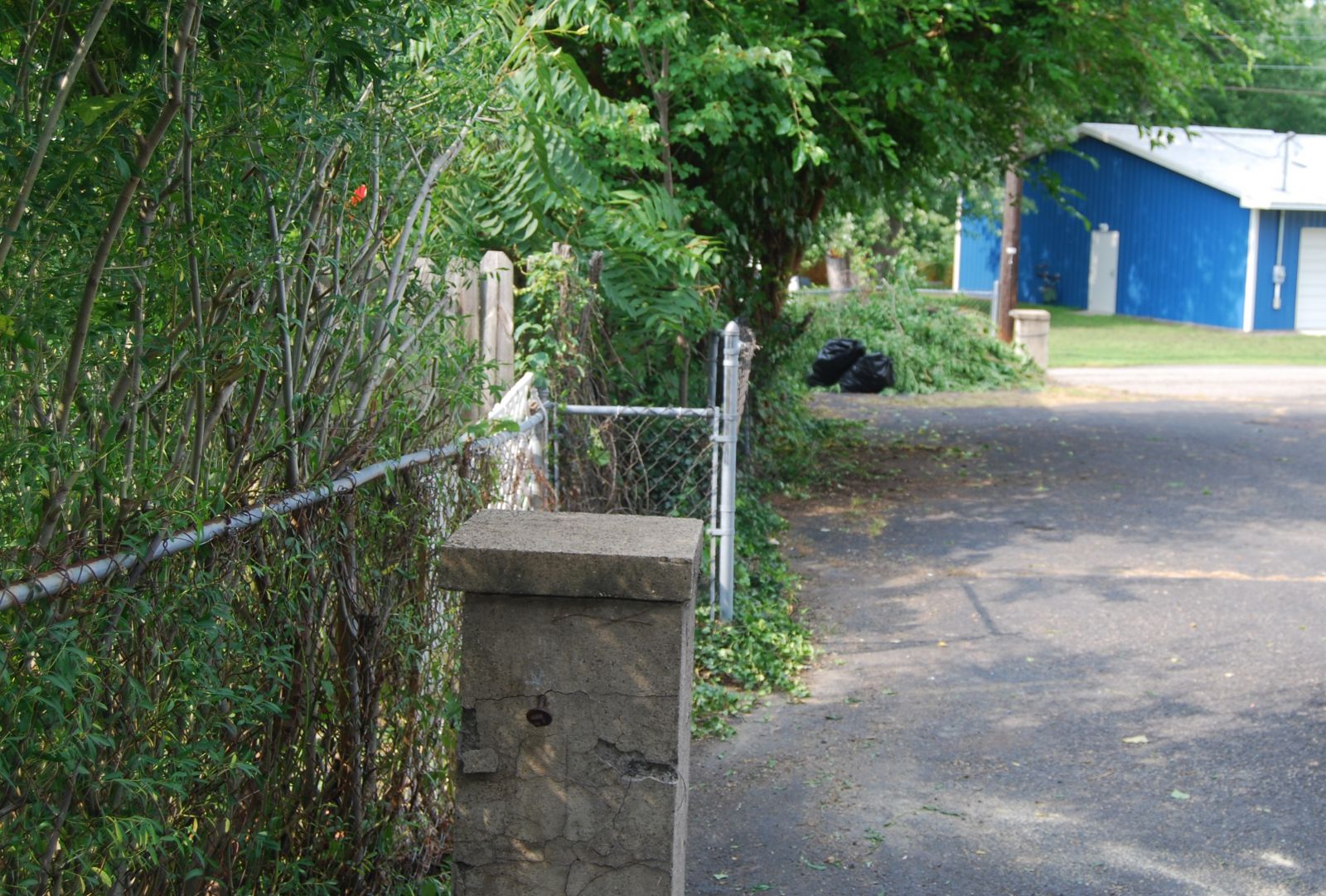 Jungle be gone!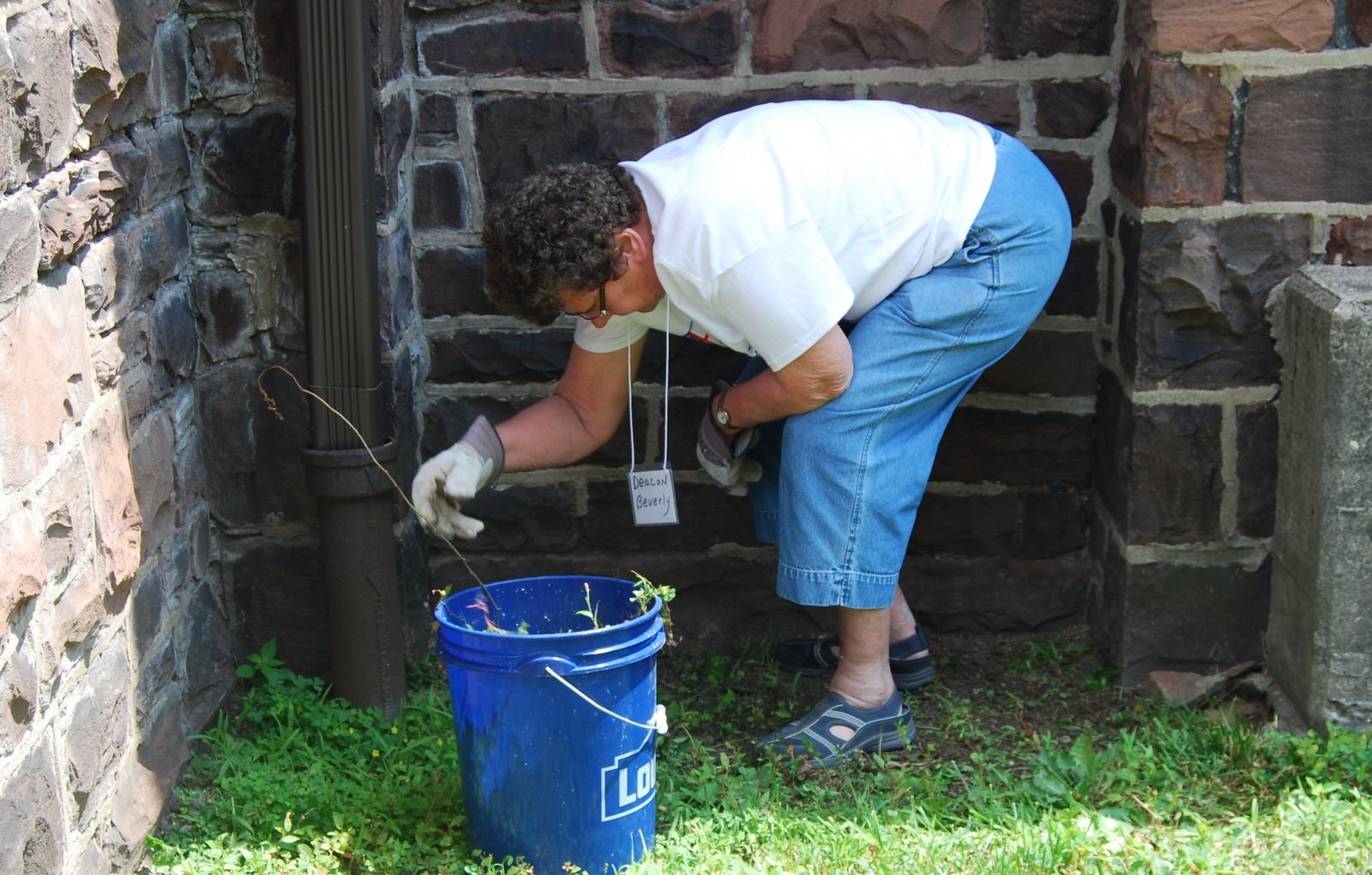 Backbreaking work for Deacon Bev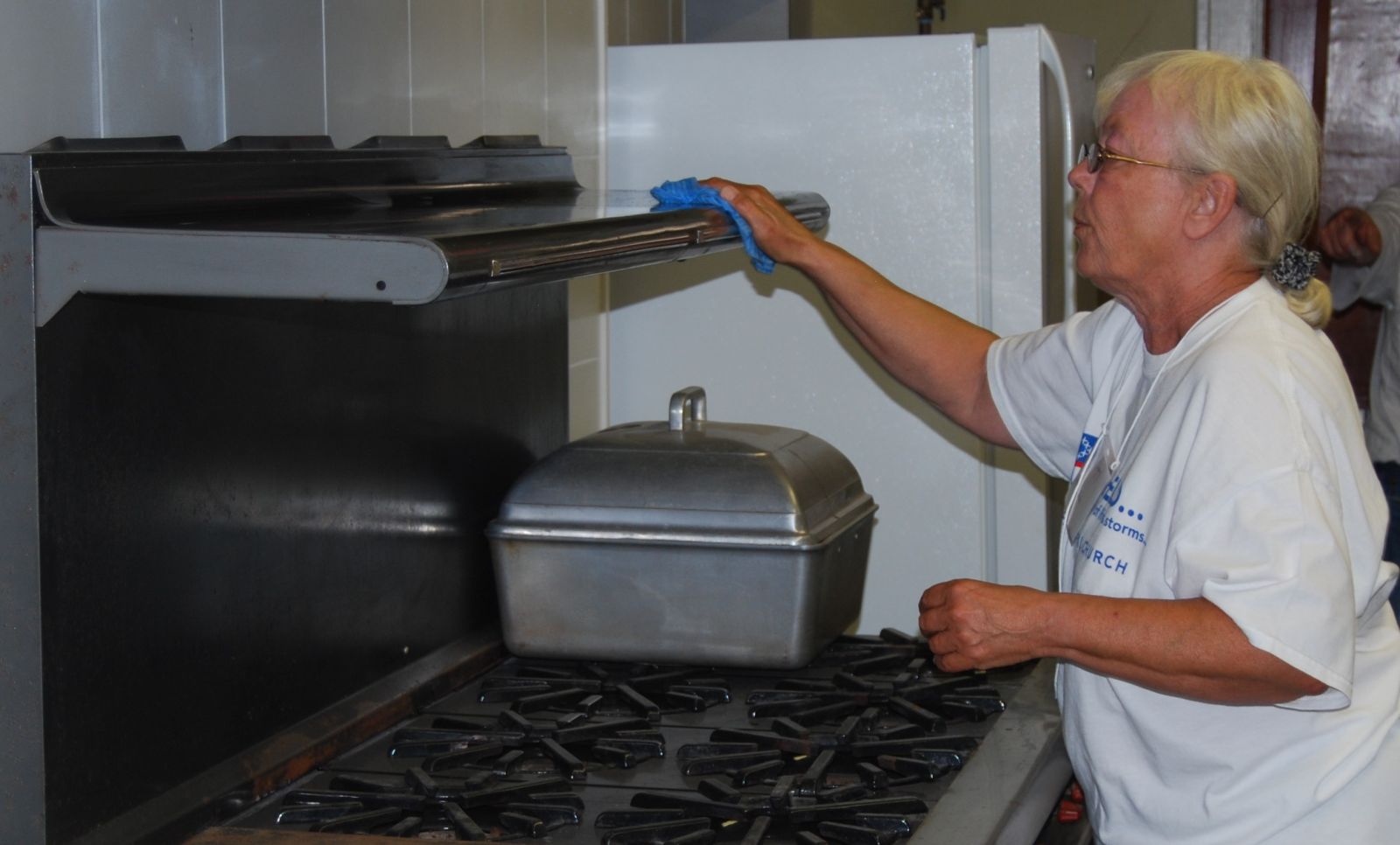 Soup stove gets a good cleaning!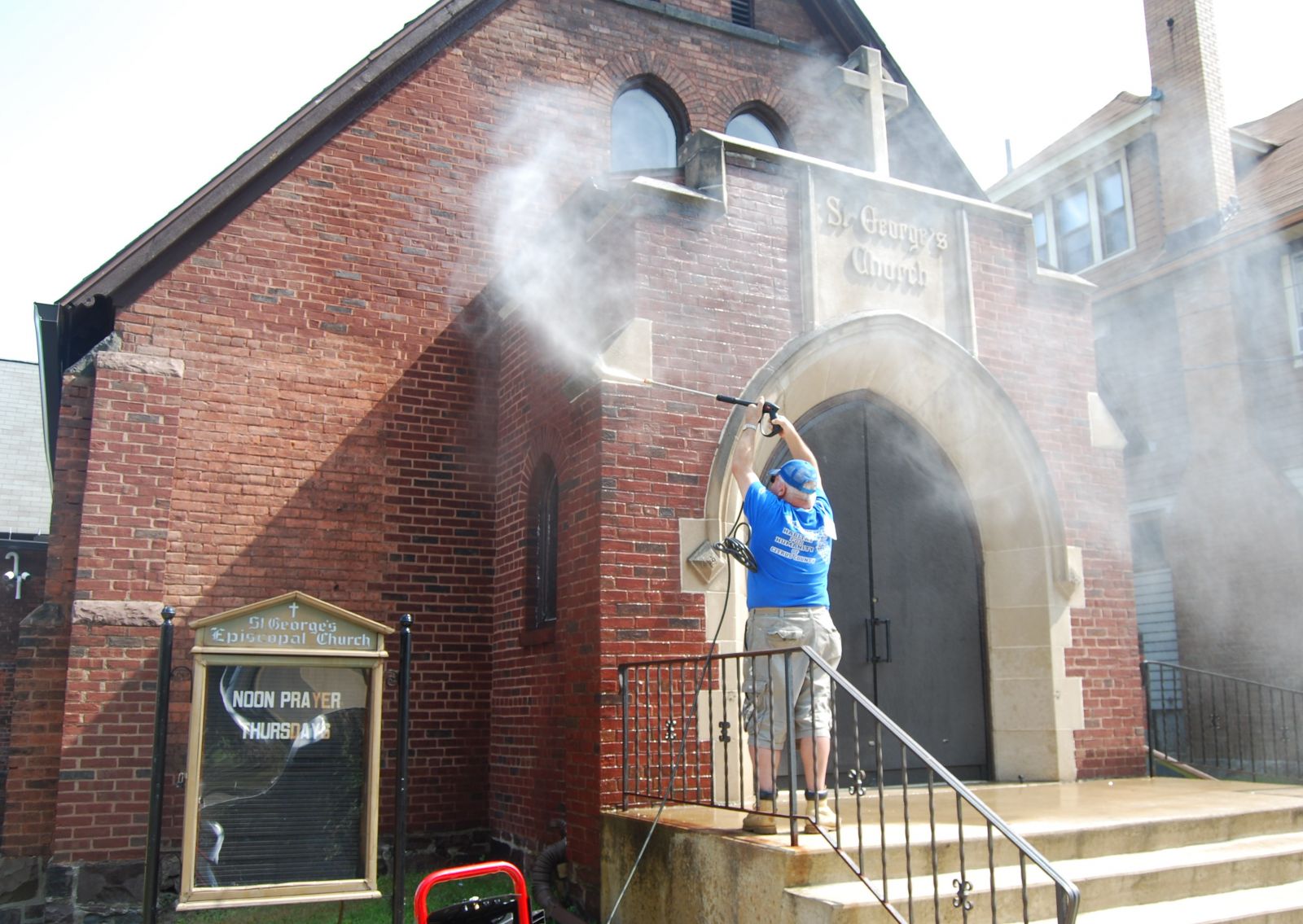 Power washing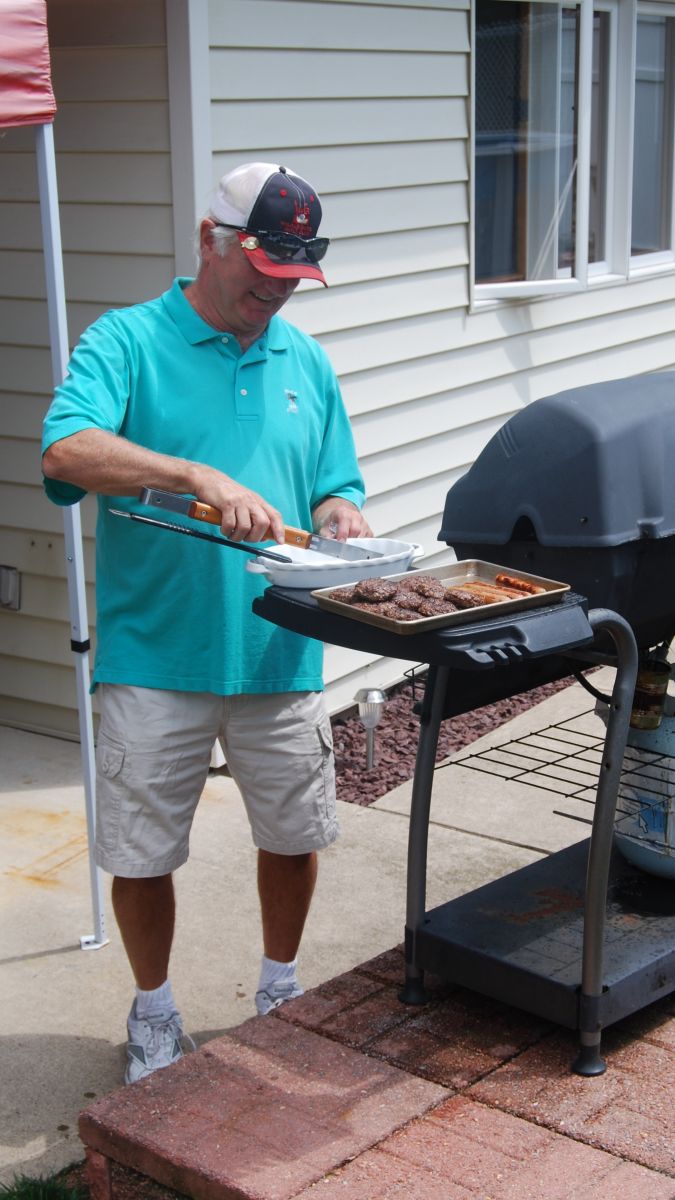 Rich makes lunch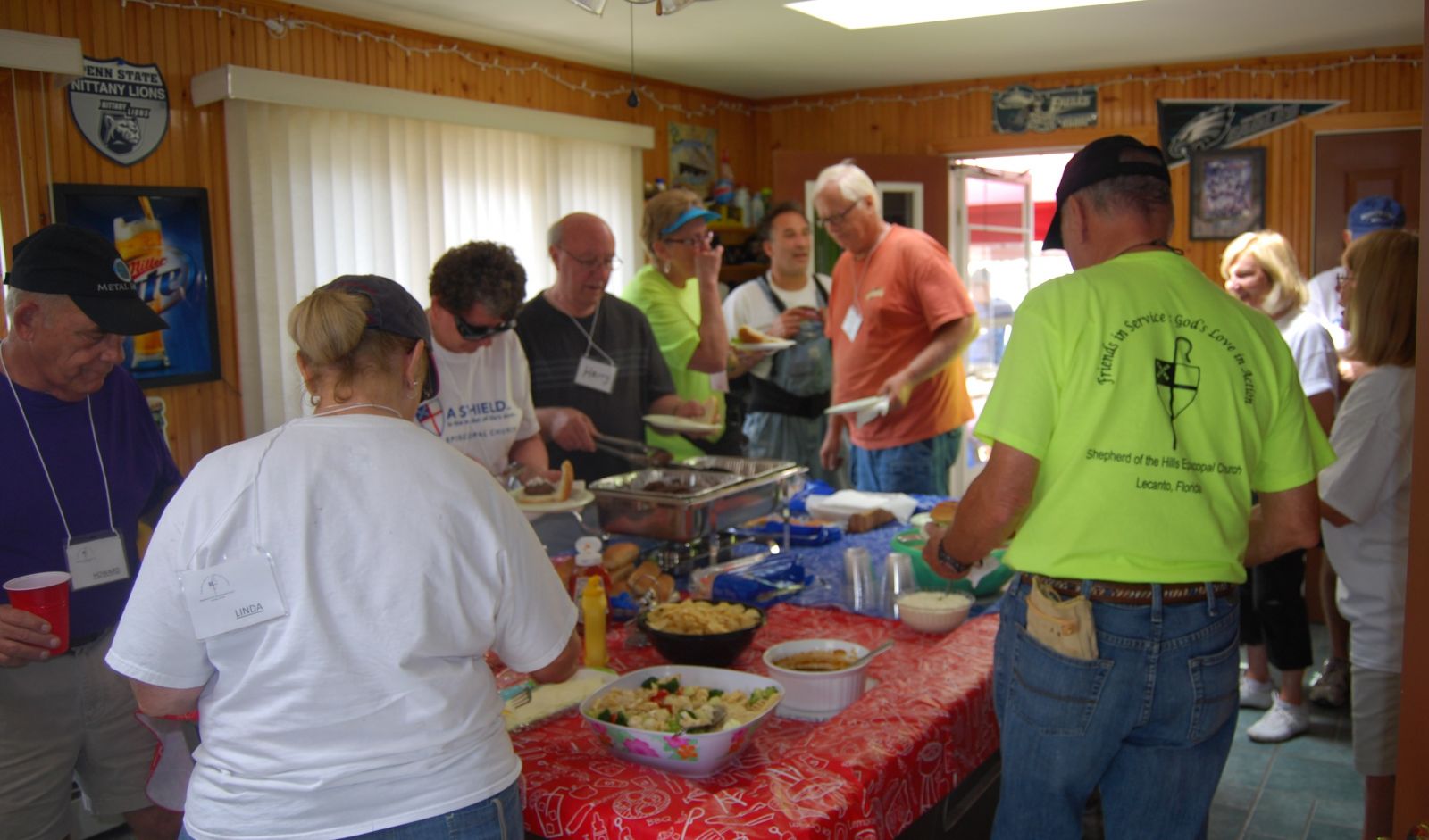 Incredible hospitality!
 newsletter for 

Contact Us
The Rev. John C. Major
Diocese of Bethlehem Representative
to Episcopal Relief & Development
jmajordiobetherd@hotmail.com

Prayer of the Diocese of Bethlehem
Disaster Relief & Community Resiliency Committee
God of love and hope, you have called us to serve you in ministering to those affected by
the storms and trials of this world.  Grant us courage to persevere through the challenges
of this task, grace to bring your healing and hope to the suffering and afflicted, and sincere
and faithful hearts to share the good news that you are always near.  Grant this through your
Son, Jesus Christ, who calms the wind, stills the waves, and brings peace in the midst of storms.
Diocesan Disaster and Community Resiliency Committee
Canon Andrew Gerns            Canon Charles Cesaretti           Rev. Charles Warwick         Rev. Timothy Alleman
Rev. Jane Williams       Rev. Eddie Lopez        Rev. John Major        Janine Ungvarsky
***********
Episcopal Relief & Development is the international relief and development agency of the Episcopal Church and an independent 501(c)(3) organization. The agency takes its mandate from Jesus' words found in Matthew 25. Its programs work towards achieving the Millennium Development Goals. Episcopal Relief & Development works closely with the worldwide Church and ecumenical partners to help rebuild after disasters and to empower local communities to find lasting solutions that fight poverty, hunger and disease, including HIV/AIDS and malaria.
This email was sent by Diobeth Episcopal Relief and Development at St. George's Regional Disaster Recovery & Outreach Center.408 East Main Street  |  Nanticoke, PA 18634  |  570-335-7875www.episcopalreliefnepa.orgUnsubscribe immediately with SureRemove™
Change Your Email AddressPowered by ChurchPost.com™