This email was sent by St. George's Regional Disaster Recovery & Outreach Center.
Email not displaying correctly? Click here.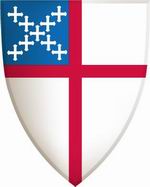 A Shield….
in the midst of life's storms  
They're Here!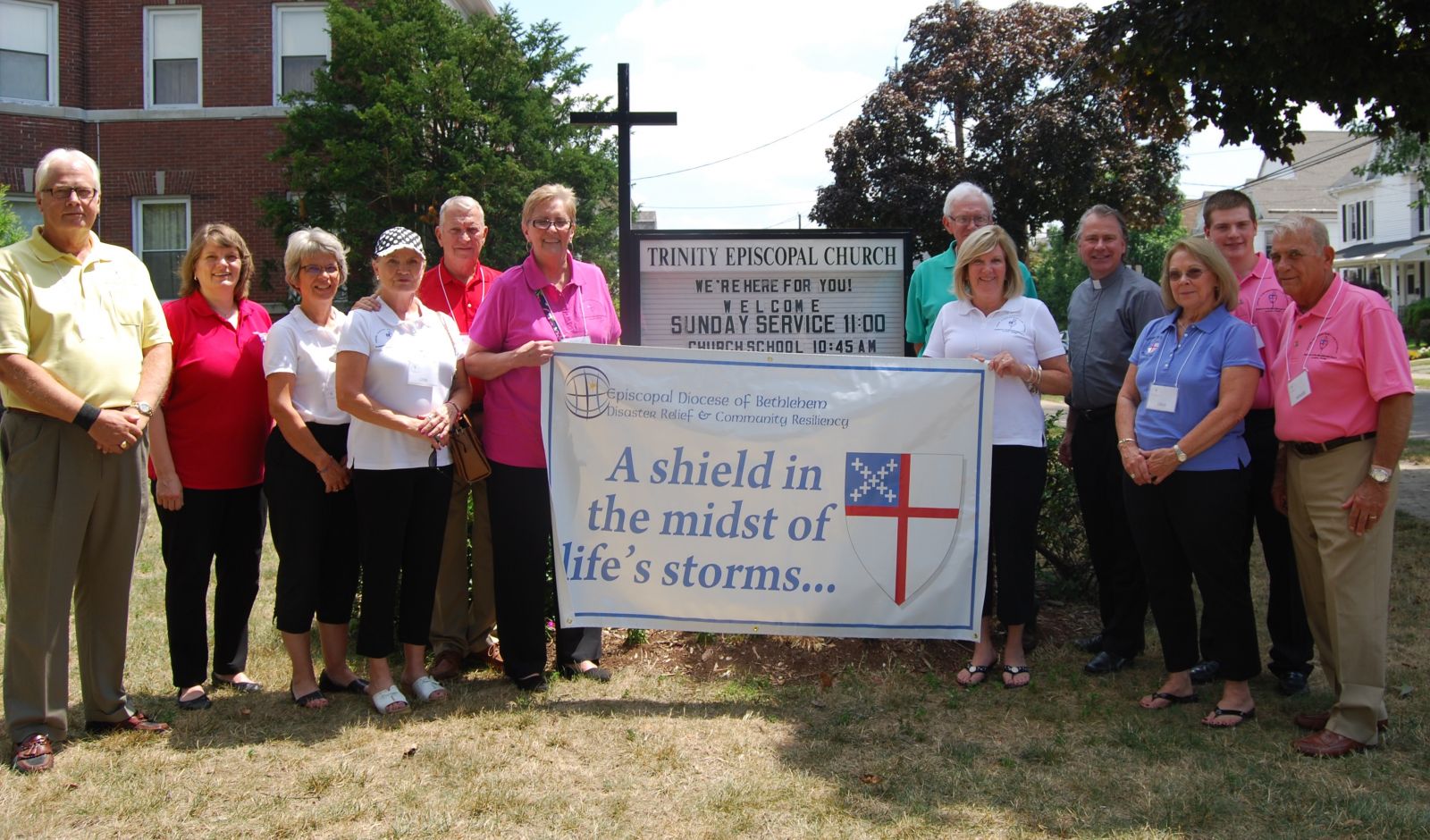 Missioners from Florida, formerly from Florida, and from Buffalo
arrive to join in our flood recovery and outreach efforts.
July 27, 2014  
Dear Friends,
Today we were so excited to welcome our new friends from Shepherd of the Hills Episcopal Church in central Florida to join us for our week-long mission event.  After spending two days or more on the road driving (and enduring a blown tire and a few other adventures along the way) the group arrived safely on Saturday.  Some even drove from Florida to Buffalo, New York, to pick up a grandson and then back here to Pennsylvania to join the mission trip!
On Sunday, the ten missioners joined the congregation of Trinity West Pittston for Holy Eucharist and were then the guests of honor at a ziti dinner provided by Trinity's Parish Life Events Team. 
Bright and early on Monday morning, the missioners will meet at St. George's Regional Disaster Recovery & Outreach Center in Nanticoke to start the day with Morning Prayer before beginning a full day of work at the center.  We are also expecting some help from our local parishes, and our Florida guests are looking forward to joining with others to share work, worship and fellowship.
We are so glad and grateful for the presence of Karen Eddy, Bette Patz, Art Eddy, Howard Papke, Linda Papke, Bob Powers, Jane Powers, Jack Holeman, Lynn Meyer, and Zack Nadeau.  They are truly generous and faithful to give so much of their time, talent and treasure to travel so far to join in the mission and ministry of our region and diocese.  We also thank the people of Shepherd of the Hills parish and of St. Barnabas Parish in Lafayette, Louisiana, who helped fund the trip and a donation to cover supplies for the work to be done.  What a blessing and example they are to all of us!
On behalf of our Florida missioners and all who will join in the work before us this week, we ask your prayers for this time of service, that it be a time where we listen, learn, and build relationships while we work to better serve our community, that all partipating find it to be a faithbuilding experience, and that God keep us all safe.
And if you would like to meet our sisters and brothers from Florida, there is still time to join in the mission trip fun.  We'll be at St George's Regional Center on Monday, Wednesday and Thursday and in West Pittston on Tuesday.  Email jmajordiobetherd@hotmail.com or call St. George's Center at 570-335-7875.
Thank you to our missioners and new friends, and to all who help the world know that our Episcopal Church is a Shield in the Midst of Life's Storms…
Faithfully,
Faithfully,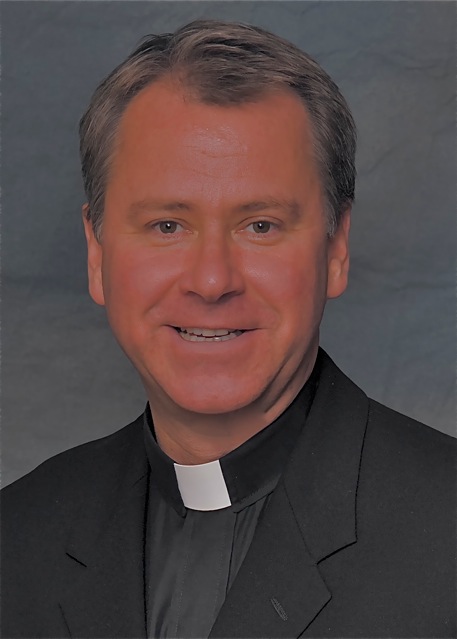 Rev. John C. Major
Interim Representative to Episcopal Relief & Development for the Diocese of Bethlehem  newsletter for 

Contact Us
The Rev. John C. Major
Diocese of Bethlehem Representative
to Episcopal Relief & Development
jmajordiobetherd@hotmail.com

Prayer of the Diocese of Bethlehem
Disaster Relief & Community Resiliency Committee
God of love and hope, you have called us to serve you in ministering to those affected by
the storms and trials of this world.  Grant us courage to persevere through the challenges
of this task, grace to bring your healing and hope to the suffering and afflicted, and sincere
and faithful hearts to share the good news that you are always near.  Grant this through your
Son, Jesus Christ, who calms the wind, stills the waves, and brings peace in the midst of storms.
Diocesan Disaster and Community Resiliency Committee
Canon Andrew Gerns            Canon Charles Cesaretti           Rev. Charles Warwick         Rev. Timothy Alleman
Rev. Jane Williams       Rev. Eddie Lopez        Rev. John Major        Janine Ungvarsky
***********
Episcopal Relief & Development is the international relief and development agency of the Episcopal Church and an independent 501(c)(3) organization. The agency takes its mandate from Jesus' words found in Matthew 25. Its programs work towards achieving the Millennium Development Goals. Episcopal Relief & Development works closely with the worldwide Church and ecumenical partners to help rebuild after disasters and to empower local communities to find lasting solutions that fight poverty, hunger and disease, including HIV/AIDS and malaria.
This email was sent by Diobeth Episcopal Relief and Development at St. George's Regional Disaster Recovery & Outreach Center.408 East Main Street  |  Nanticoke, PA 18634  |  570-335-7875www.episcopalreliefnepa.orgUnsubscribe immediately with SureRemove™
Change Your Email AddressPowered by ChurchPost.com™