This email was sent by St. George's Regional Disaster Recovery & Outreach Center.
Email not displaying correctly? Click here.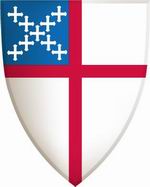 A Shield….
in the midst of life's storms  
January 27, 2014  
Dear Friends,
I have some great news to share–the fourth quarter reporting figures from Episcopal Relief & Development show the designated area of the country that includes us, Region 3, was the NUMBER ONE contributor of all regions with nearly $3 million in donations, and parishes and individuals from our diocese contributed $32,639 of that total! Thank you to the parishioners and leadership at St. Anne's-Trexlertown, St. Luke's-Lebanon, Trinity-Easton, St. Joseph's-Wind Gap, Trinity-Bethlehem, Trinity-Mount Pocono, Church of the Epiphany-Clarks Summit and Church of the Redeemer-Sayre who made parish-level donations.  I'd also like to thank our many sisters and brothers who made individual donations, which are only reported in aggregate for privacy reasons.  What makes this even better is that a large percentage of these donations came in while Episcopal Relief & Development had a matching campaign going on, so many of these donations will be doubled. All of this will be a wonderful blessing and benefit to the good work done by Episcopal Relief & Development to help heal a hurting world.
Even as our area has worked so hard to support the work of this important branch of our national church, we continue to receive updates on parish preparedness plans in progress and I am impressed with the diligent efforts being put into these plans.  So many of you are also taking the time spent working on these plans as an opportunity to make small safety and preparedness improvements by tending to things such as updating signs and checking fire extinguishers, things that will help prevent little problems from becoming bigger ones.  I'd like to encourage you to keep up the great work, and also remind you that while you can create your plan on paper, all disaster plans need to be submitted to me electronically  at jmajordiobetherd@hotmail.com so that they can be stored and accessed efficiently. 
If your parish hasn't yet started a preparedness plan, please click here to link to the simple forms from Episcopal Relief & Development that will guide you to creating a plan.  If you have questions as you work on your plan, please email jmajordiobetherd@hotmail.com for assistance. 
The form created by Episcopal Relief & Development simplifies the process of creating a preparedness plan and is just one of the many resources available from Episcopal Relief & Development that help show our church in action..  Another great resource they provide is a special FREE booklet Lenten meditations.
According to Episcopal Relief & Development,  "this year's devotional focuses on creating economic opportunities and strengthening communities, with a particular focus on
empowering women. The daily readings are co-authored by a group of leaders from across the Anglican Communion, who bring a range of perspectives as they reflect on Scripture and other sources of spiritual wisdom." These booklets are FREE–you pay only for the postage. Click here for more details and to order.  All orders must be placed by February 15.
And please continue to keep our sisters and brothers in the Philippines, the Midwest and all those affected by all the storms of life as well as the efforts of your Diocesan Disaster Relief & Community Resiliency Committee, Episcopal Relief & Development, and all who work to help those affected by disaster in your thoughts and prayers, perhaps using the committee's prayer that you will find below.
Thank you for all you do to help our neighbors know that the Episcopal Church is their Shield in the Midst of Life's Storms.
Faithfully,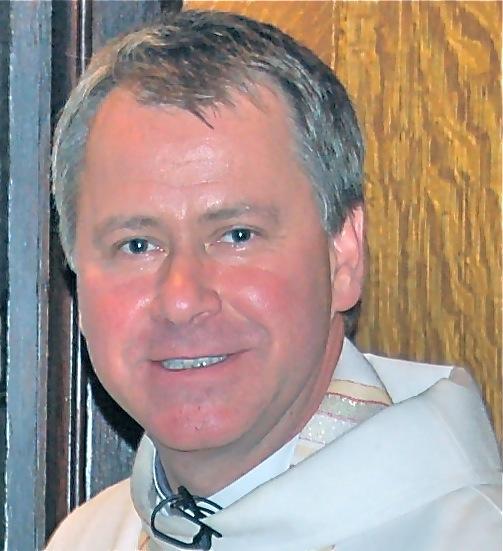 Rev. John C. Major
Interim Representative to Episcopal Relief & Development for the Diocese of Bethlehem  newsletter for 

Contact Us
The Rev. John C. Major
Diocese of Bethlehem Representative
to Episcopal Relief & Development
jmajordiobetherd@hotmail.com

Prayer of the Diocese of Bethlehem
Disaster Relief & Community Resiliency Committee
God of love and hope, you have called us to serve you in ministering to those affected by
the storms and trials of this world.  Grant us courage to persevere through the challenges
of this task, grace to bring your healing and hope to the suffering and afflicted, and sincere
and faithful hearts to share the good news that you are always near.  Grant this through your
Son, Jesus Christ, who calms the wind, stills the waves, and brings peace in the midst of storms.
Diocesan Disaster and Community Resiliency Committee
Canon Andrew Gerns            Canon Charles Cesaretti           Rev. Charles Warwick         Rev. Timothy Alleman
Rev. Jane Williams       Rev. Eddie Lopez        Rev. John Major        Janine Ungvarsky
***********
Episcopal Relief & Development is the international relief and development agency of the Episcopal Church and an independent 501(c)(3) organization. The agency takes its mandate from Jesus' words found in Matthew 25. Its programs work towards achieving the Millennium Development Goals. Episcopal Relief & Development works closely with the worldwide Church and ecumenical partners to help rebuild after disasters and to empower local communities to find lasting solutions that fight poverty, hunger and disease, including HIV/AIDS and malaria.
This email was sent by Diobeth Episcopal Relief and Development at St. George's Regional Disaster Recovery & Outreach Center.408 East Main Street  |  Nanticoke, PA 18634  |  570-335-7875www.episcopalreliefnepa.orgUnsubscribe immediately with SureRemove™
Change Your Email AddressPowered by ChurchPost.com™