Content-Type: text/html; charset="iso-8859-1″
Content-Transfer-Encoding: 8bit
This email was sent by St. George's Regional Disaster Recovery & Outreach Center.
Email not displaying correctly? Click here.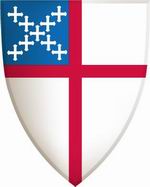 A Shield….
in the midst of life's storms
Prayers for US Disaster Program and CHAIR-ity begins at home…
April 8, 2014
Dear Friends,
As the news continues to bring almost daily word of new disasters in our country and around the world, I invite you to keep in prayer the work of Episcopal Relief & Development's US Disaster Program and all who work to help those facing nature's wrath. Just this week we learn of more lives lost and affected by tornados and floods, while others struggle with the loss and damage of the Washington mudslide (read more about Episcopal Relief & Development's work in the Oso mudslide here). Please pray for those affected and all those who respond, and consider if you can a gift to Episcopal Relief & Development to help our Church respond generously to those in need.
If you prefer to help closer to home, please consider a donation to the "Chair-ity Fund" at St. George's Regional Disaster Recovery & Outreach Center. We plan to start a feeding program in the outreach center, and while we can invite people to come to the table and be fed, we have no chairs to go with the tables already acquired. To move forward with outreach and firmly reestablish an Episcopal presence in this underserved area of the diocese, St. George's regional center will need approximately 90 new chairs at a cost of $25 each. While this cost is out of our reach with available resources, we're prayerfully hoping that some individuals or church groups might see this as
a special Lenten offering to this regional ministry.
Please consider offering a little "Chair-ity" right here in our diocese to support this new Episcopal outreach program. Click here to make a donation via PayPal or here to visit the episcopalreliefnepa.org web page and scroll to the PayPal link at the bottom to donate, or, checks with a notation of "Chairs" can be sent to St. George's Outreach, c/o 220 Montgomery Avenue, West Pittston, PA 18643. Thank you to those parishes and individuals who have already responded to this request, and to those who are planning on contributing to this effort to help the regional
center help those challenged by personal and natural disasters.
And for those parishes who are continuing to work on preparedness plans, please feel free to email us at jmajordiobetherd@hotmail.com with any questions or concerns you have encountered. With the seemingly endless threats from bad weather, having your parish prepared is more important than ever, so if you need any assistance, please don't hesitate to ask.
Thank you for all you do to help our neighbors know that the Episcopal Church is their Shield in the Midst of Life's Storms.
Faithfully,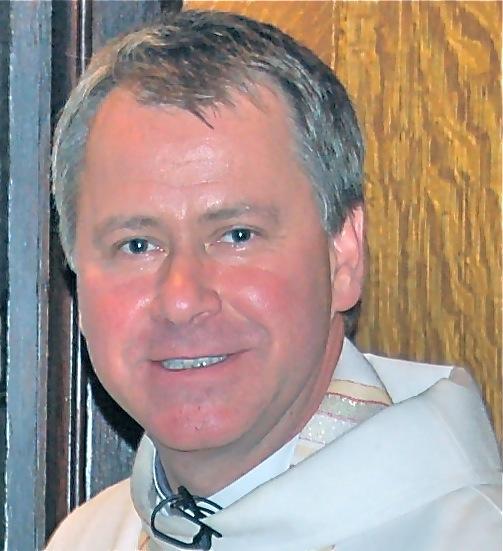 Rev. John C. Major
Interim Representative to Episcopal Relief & Development for the Diocese of Bethlehem newsletter for

Contact Us
The Rev. John C. Major
Diocese of Bethlehem Representative
to Episcopal Relief & Development
jmajordiobetherd@hotmail.com

Prayer of the Diocese of Bethlehem
Disaster Relief & Community Resiliency Committee
God of love and hope, you have called us to serve you in ministering to those affected by
the storms and trials of this world. Grant us courage to persevere through the challenges
of this task, grace to bring your healing and hope to the suffering and afflicted, and sincere
and faithful hearts to share the good news that you are always near. Grant this through your
Son, Jesus Christ, who calms the wind, stills the waves, and brings peace in the midst of storms.

Diocesan Disaster and Community Resiliency Committee
Canon Andrew Gerns Canon Charles Cesaretti Rev. Charles Warwick Rev. Timothy Alleman
Rev. Jane Williams Rev. Eddie Lopez Rev. John Major Janine Ungvarsky
***********
Episcopal Relief & Development is the international relief and development agency of the Episcopal Church and an independent 501(c)(3) organization. The agency takes its mandate from Jesus' words found in Matthew 25. Its programs work towards achieving the Millennium Development Goals. Episcopal Relief & Development works closely with the worldwide Church and ecumenical partners to help rebuild after disasters and to empower local communities to find lasting solutions that fight poverty, hunger and disease, including HIV/AIDS and malaria.

This email was sent by Diobeth Episcopal Relief and Development at St. George's Regional Disaster Recovery & Outreach Center.408 East Main Street | Nanticoke, PA 18634 | 570-335-7875www.episcopalreliefnepa.orgUnsubscribe immediately with SureRemove™
Change Your Email AddressPowered by ChurchPost.com™