This email was sent by St. George's Regional Disaster Recovery & Outreach Center.
Email not displaying correctly? Click here.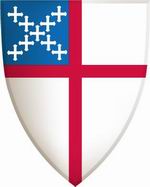 A Shield….
in the midst of life's storms  
come to the newsletter for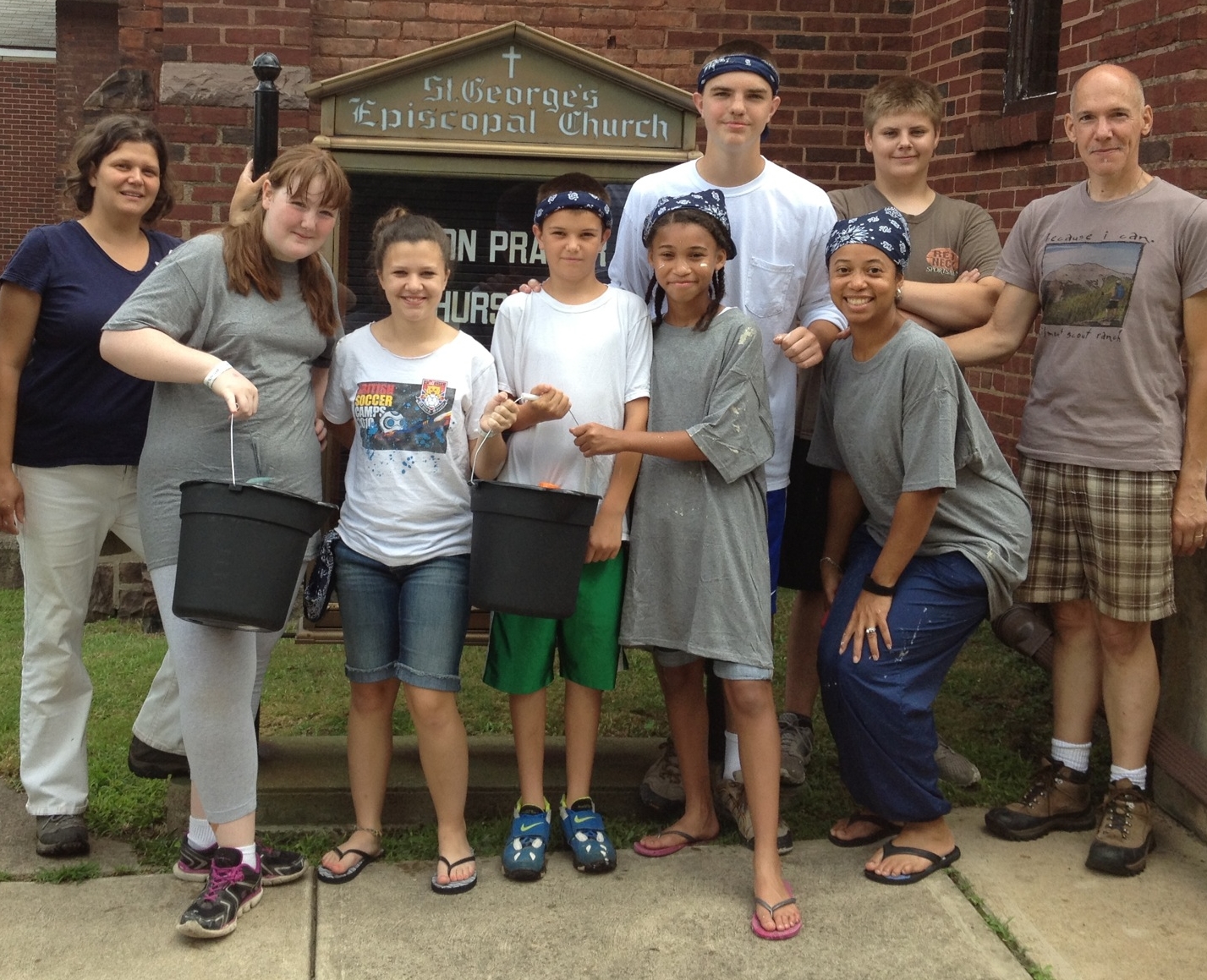 July 31, 2013
Dear Friends,
In mid-July, St. George's Regional Disaster Recovery & Outreach Center in Nanticoke was pleased to host the Diocese of Bethlehem Middle School Mission Trip.  The kids and their chaperones, including Diocesan Youth Missioner Ellyn Siftar and Fr. Ed Erb, spent three nights and two days in the area and accomplished a great deal of work at the center and West Pittston.
The young missioners spent a day cleaning up the yard of a West Pittston home.  Just one block from the Susquehanna, the home took on water almost to the second floor in September of 2011 and is still under repair, leaving the homeowners little time to tend to their yard.  The kids and their chaperones, along with two student volunteers from Misericordia University, cleared brush, trimmed shrubs, pulled weeds, moved cinder blocks that supported the homeowner's FEMA trailer for 16 months and stacked enough yard debris to half fill one of West Pittston's clean up trucks.  Before enjoying a picnic lunch along the banks of the Susquehanna, the kids and I shared a lesson on the many ways water impacts our lives and gave thanks for the blessing of water.   After all their hard work, the group enjoyed an evening at a
Scranton/Wilkes-Barre Railriders baseball game.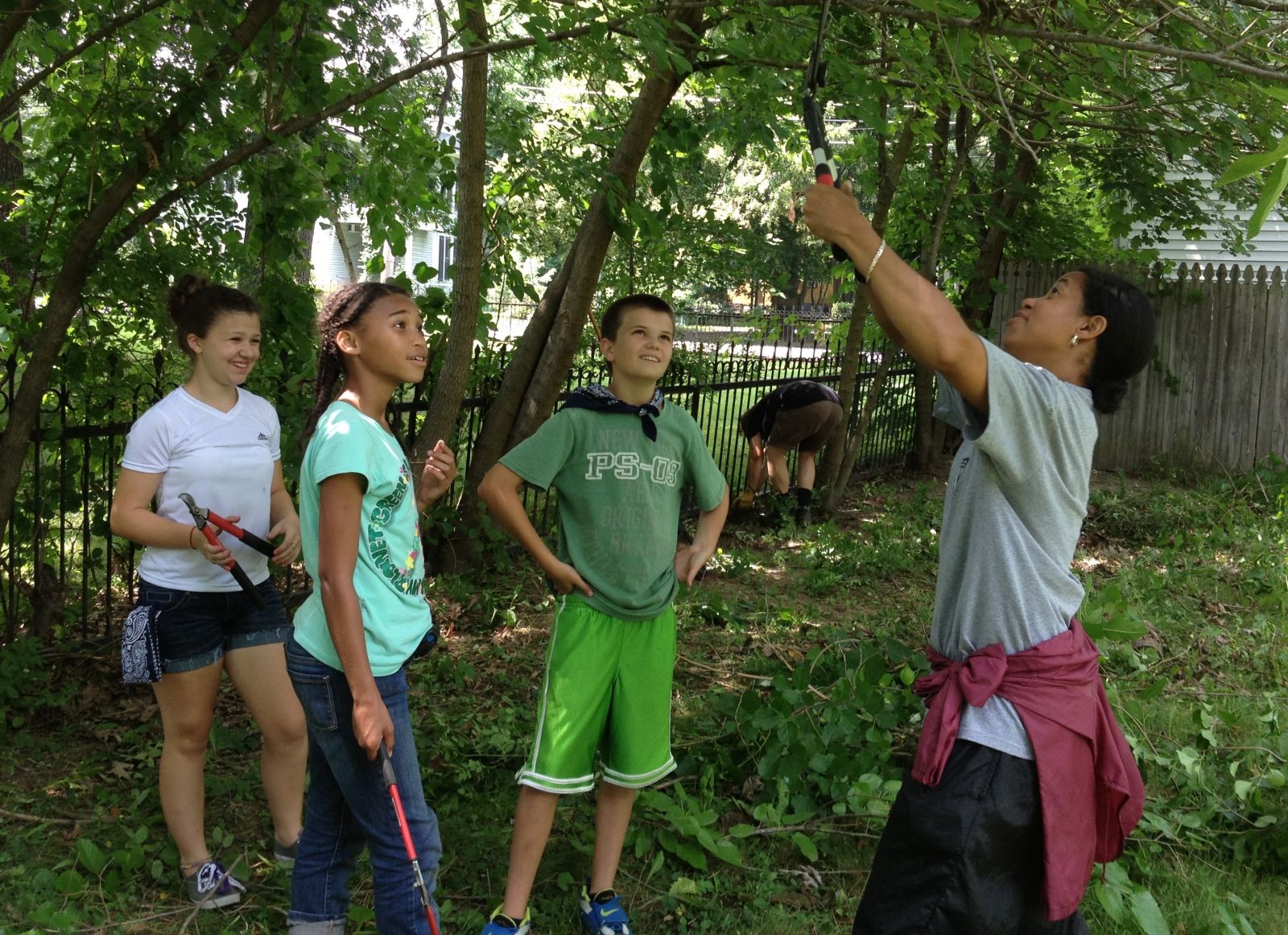 A lesson in tree pruning…
Repurposing cinder blocks...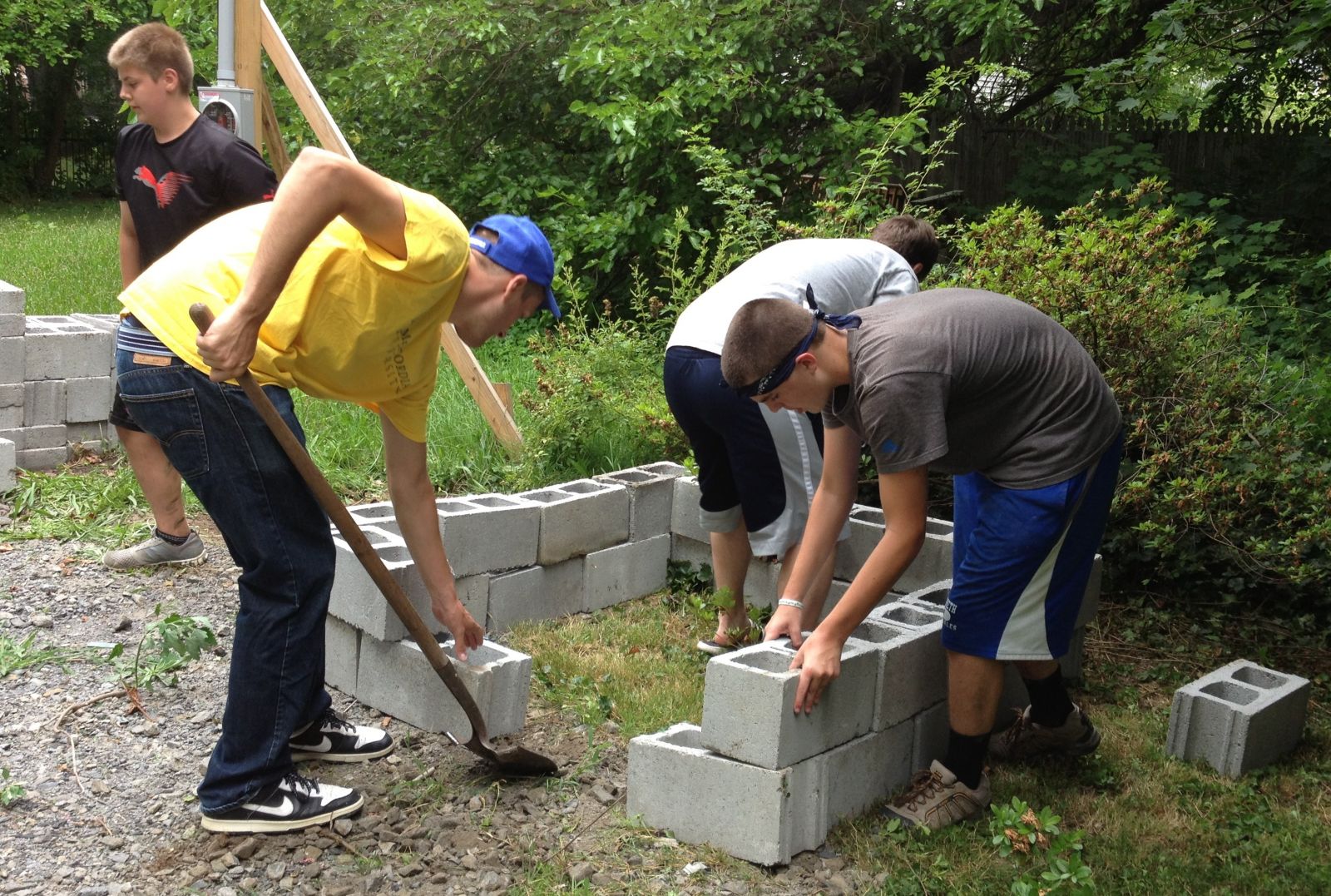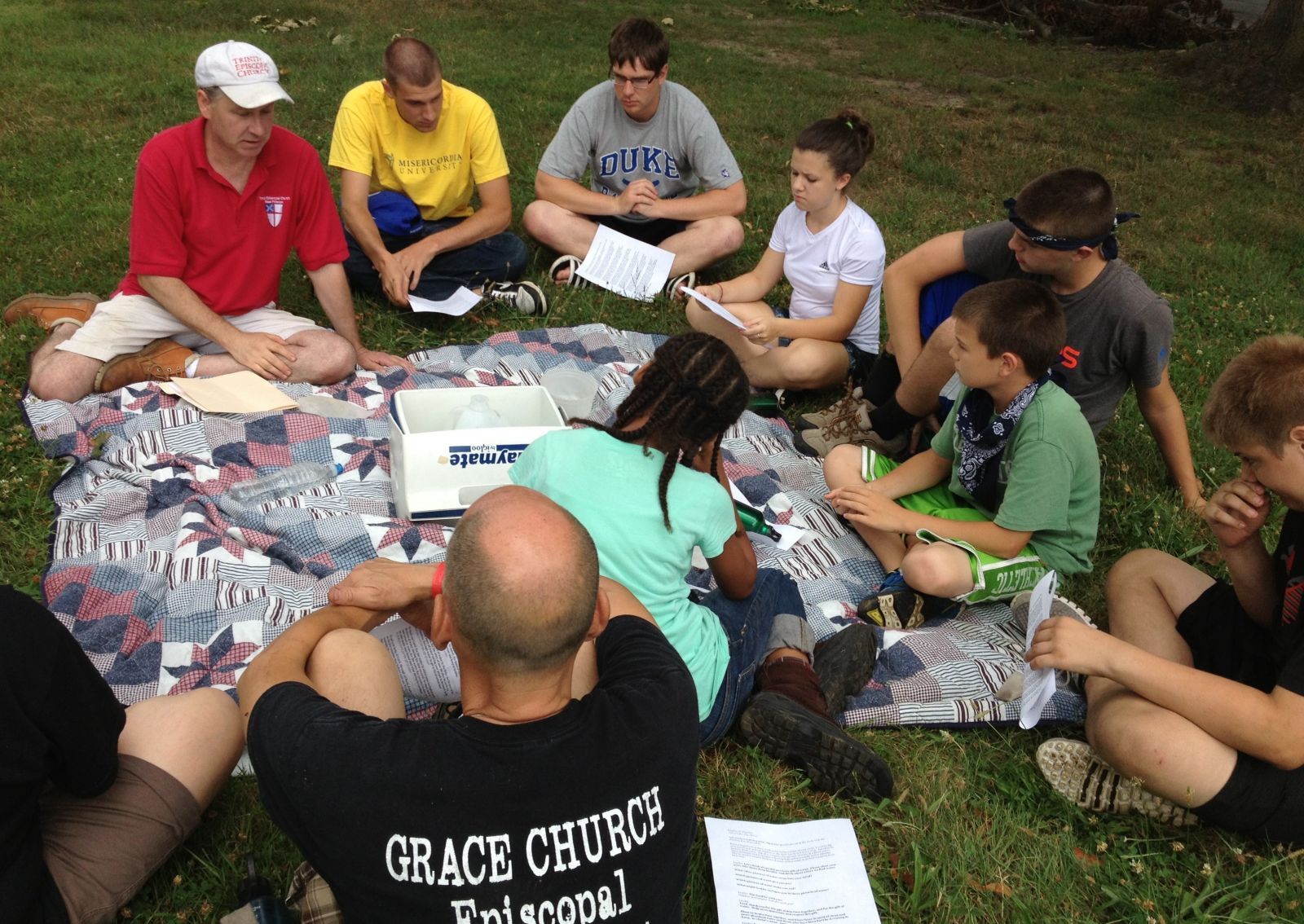 Reflecting on the blessing of water…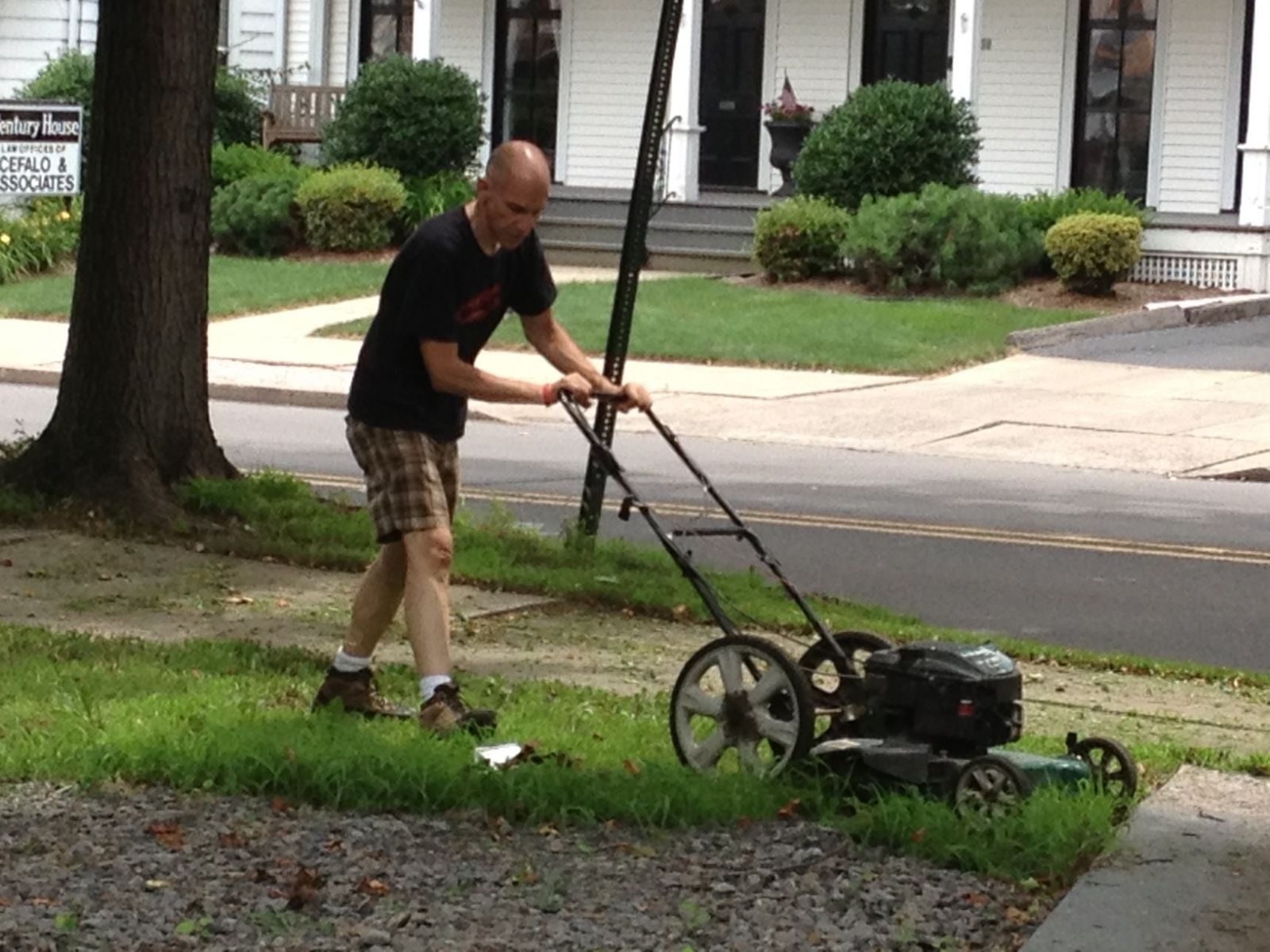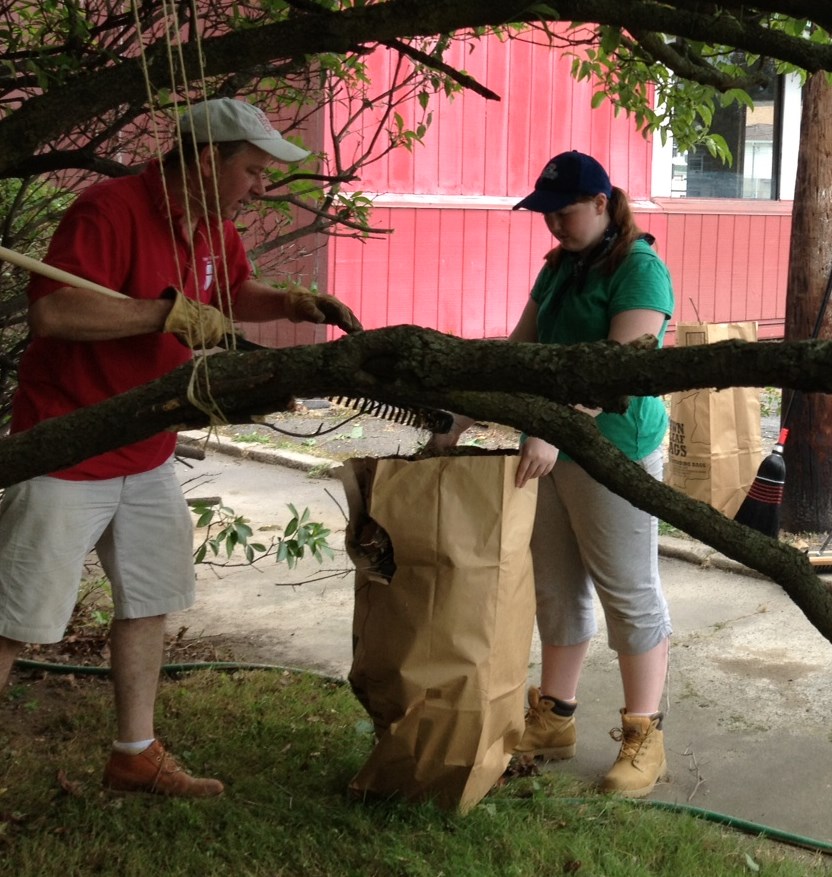 Fr. Ed cuts the grass…            Teamwork!
The next morning, the young missioners were right back at work, this time taking care of a number of tasks at St. George's Regional Disaster Recovery & Outreach Center.  Working diligently despite the heat, they put two coats of paint on a long-neglected hallway and stairs, cleared, weeded and mulched a prominent planting bed in front of the center, and laid landscaping fabric on a weedy area alongside the building.  They also carried in buckets of supplies donated during Christophany and delivered during the work day by Fr. Tim Alleman.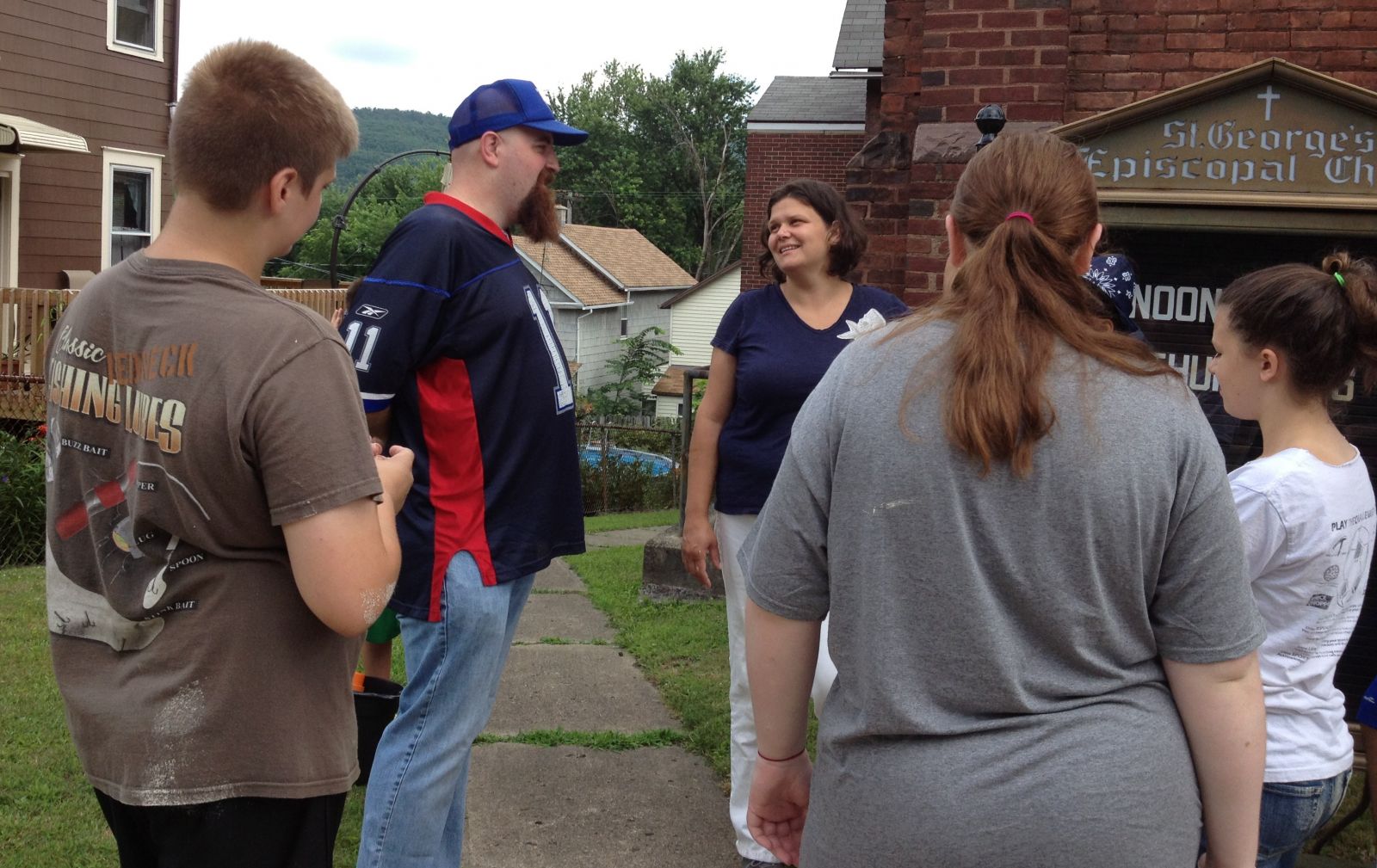 Fr. Tim Alleman speaks to the Youth missioners…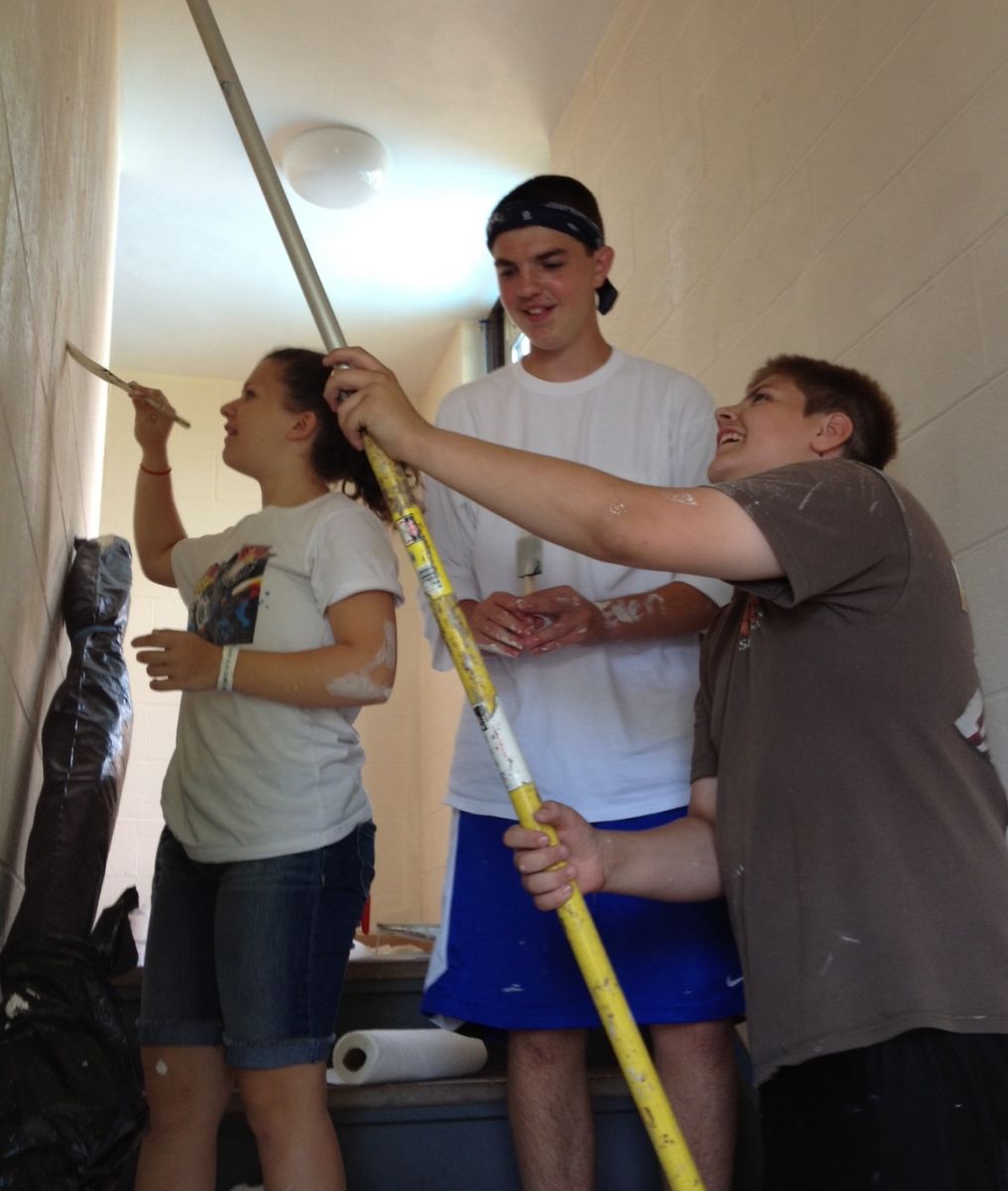 The hallway gets a second coat
More weeding!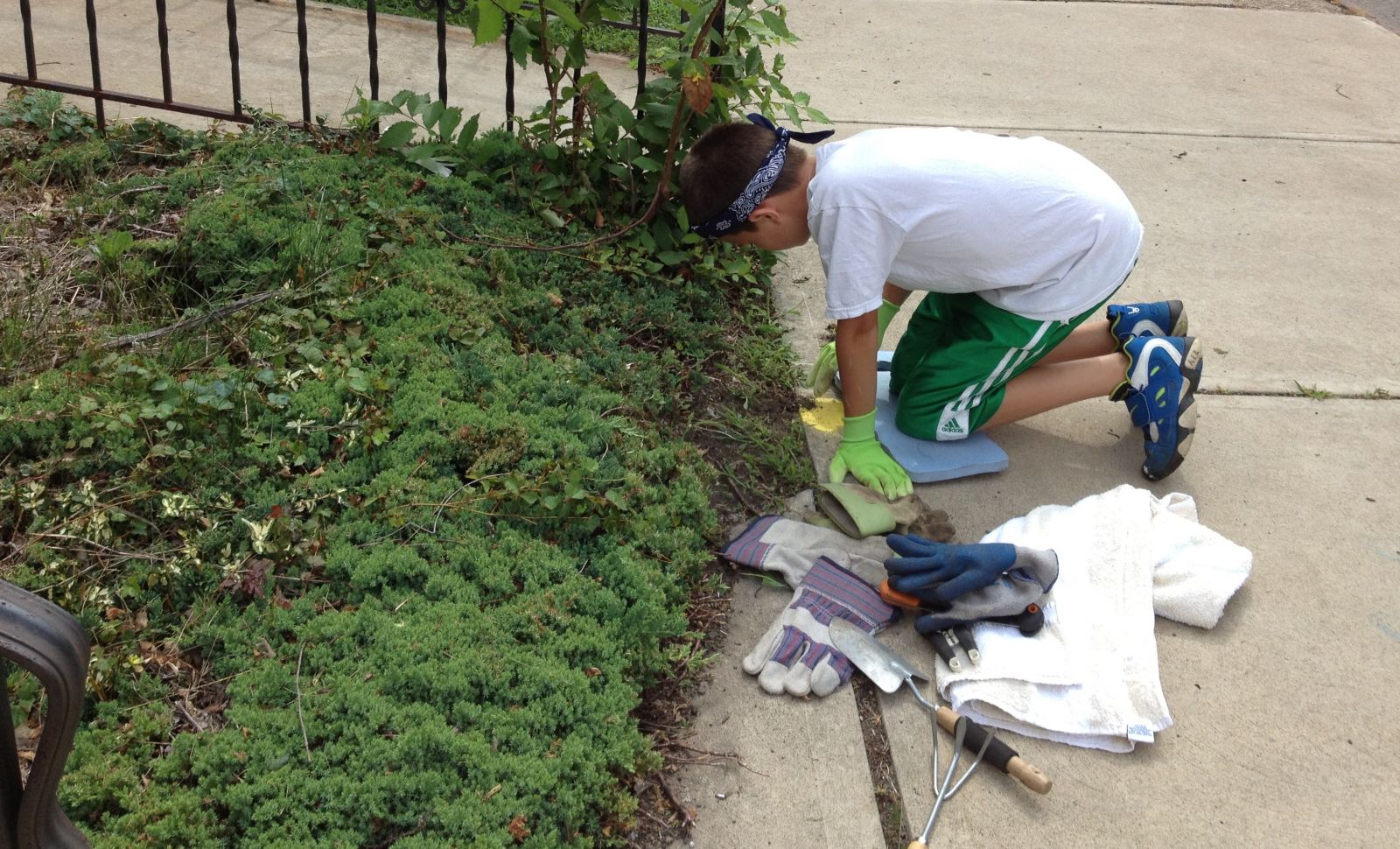 With all that work, it wouldn't have been surprising if St. George's Center was a little disheveled after the youth left.  Instead, both the center and the yard where they worked in West Pittston were left in much better condition than when they arrived.  In fact, early in the morning of the day after the yard work, the homeowner called to share how he just couldn't stop walking back and forth in front of his home admiring their handiwork from all angles.  "I can't believe all they did, and how great it looks. Tell them all I said thank you. They are just amazing kids," the homeowner said.
Thank you to Diocesan Youth Missioner Ellyn Siftar and Father Ed Erb, the diocesan chaperones for the trip, and to the six young men and women who gave up part of their summer to help a family that continues to struggle to recover nearly two years after the flood, and to continue the work at St. George's to help it be a place to host groups like the youth missioners and other work crews, as well as serve as a staging area and shelter in times of need.  They were our first overnight guests at St. George's Regional Center, and they have set a wonderful example for all the work crews to come after them.
Next on the agenda at St. George's is the next Disaster Preparedness Training session on August 17.  This is the next to the last training session, and 37 parishes have yet to take part in the training.  Please make your reservations today by emailing jmajordiobetherd@hotmail.com.
For the parishes that have completed the training, it is important that we hear from you with your progress and any questions. We will be making a report at Diocesan Convention about the progress of parishes towards meeting the resolution passed at last year's convention requiring all parishes to have a disaster preparedness plan in place, and we will begin personally contacting parishes after August 15 to gather this information from any parishes that have completed the training but not submitted their reports.
Thank you for all you do to help our neighbors know that the Episcopal Church is their Shield in the Midst of Life's Storms.
Faithfully,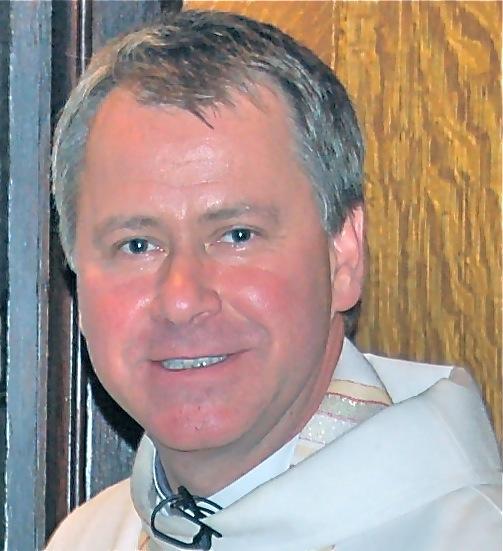 Rev. John C. Major
Interim Representative to Episcopal Relief & Development for the Diocese of Bethlehem   e newsletter for 

Contact Us
The Rev. John C. Major
Diocese of Bethlehem Representative
to Episcopal Relief & Development
jmajordiobetherd@hotmail.com

Prayer of the Diocese of Bethlehem
Disaster Relief & Community Resiliency Committee
God of love and hope, you have called us to serve you in ministering to those affected by
the storms and trials of this world.  Grant us courage to persevere through the challenges
of this task, grace to bring your healing and hope to the suffering and afflicted, and sincere
and faithful hearts to share the good news that you are always near.  Grant this through your
Son, Jesus Christ, who calms the wind, stills the waves, and brings peace in the midst of storms.
Diocesan Disaster and Community Resiliency Committee
Canon Andrew Gerns            Canon Charles Cesaretti           Rev. Charles Warwick         Rev. Timothy Alleman
Rev. Jane Williams       Rev. Eddie Lopez        Rev. John Major        Janine Ungvarsky
Rt. Rev. Paul V. Marshall, Convener
This email was sent by Diobeth Episcopal Relief and Development at St. George's Regional Disaster Recovery & Outreach Center.408 East Main Street  |  Nanticoke, PA 18634  |  570-335-7875www.episcopalreliefnepa.orgUnsubscribe immediately with SureRemove™
Change Your Email AddressPowered by ChurchPost.com™