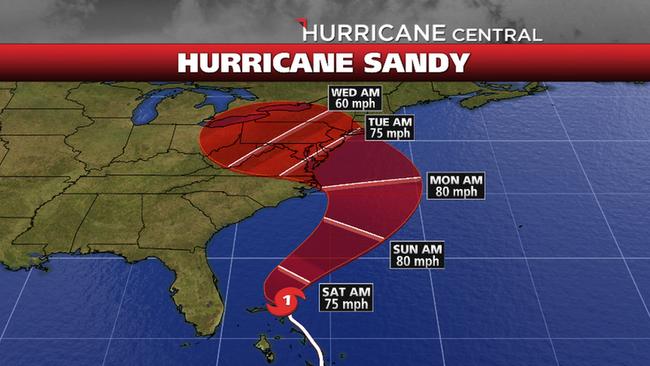 THIS ALERT CONTAINS INFORMATION AND LINKS TO HELP YOU AND YOUR PARISH PREPARE FOR HURRICANE SANDY
Dear Bakery Friends,

The forecasters have clarified their predictions about Hurricane Sandy which is working its way up the Atlantic seaboard. It appears that Monday night or Tuesday night the eye of the storm could pass through our diocese. The storm is huge, with hurricane force winds 300 miles from the storm center. Predictions are the storm will collide with a cold front coming from the north and west so where these two meet in the north and west of us and at higher elevations could see snow. The storm will be fed by usually warm Atlantic waters so the possibility of flooding appears high, even if the storm should veer and take the eye elsewhere.
We should expect to see damage from high winds, heavy rain (and in some places snow), and flooding. The flooding will come as flash flooding and then extended periods of high water. It is recommended that our communities, particularly in low lying areas and along the coast, should begin preparations for a major storm. The European and NOAA weather models have projections that would almost be worst case scenarios for the mid-Atlantic, including eastern Pennsylvania and the Diocese of Bethlehem in terms of winds and power outages, and potential flooding.
The Disaster Response and Community Resiliency Committee of the Diocese will attempt to get information out to you via Bakery, newSpin, Facebook and Twitter. The Rev. John Major and Janine Ungvarsky are our contacts with Episcopal Relief and Development.
In addition, we've provided some links to preparedness information from our friends at Episcopal Relief & Development that are helpful to those in parish leadership as well as individuals in the path of this storm.  Please take a few moments to review these links and give prayerful consideration to how you will prepare to weather this storm and help your neighbors to do so as well.   The needs could be many, and the idea of responding can seem overwhelming.  But we all have more resources than we think, from offering food, shelter and other material help to simply being a comforting presence.
Plan now to use the weekend ahead so that your congregation can help your members be sure that they are stocked up for prescription medicines, have flashlights and fresh water at the ready in case of power loss and food that can be prepared if there is no electricity. Collect the emergency contact numbers for these congregants and have them in a safe place. Lay people and clergy can coordinate their efforts in reaching out to people.  Consider setting up a call tree system so that members of your parish can check on each other, in particular the homebound and those with special needs.
Finally, think about how your congregation will respond to your community should a disaster situation arise in your community. Chances are that other agencies such as the Red Cross, FEMA and even other denominational groups will be able to provide immediate crisis response, but if power is lost for extended periods, or if flooding occurs, think about ways that your congregation might be of service to your community in coordination with local disaster management officials.
If you have any questions or concerns please contact Fr. John Major and Janine Ungvarsky (jmajordiobetherd@hotmail.com) who are our contacts with ERD and have taken the lead on our disaster response and community resiliency program.
We encourage you to take some time now and over the weekend to think about what resources you and your parish have, pray and reflect on the ways these things can be used to help, and then start where you are with what you have to reach out to those who will be in need.
 
Faithfully,
Diocesan Disaster Relief & Resiliency Committee

Rev. Canon Andrew T. Gerns, Chairman                     Rev. John C. Major
Rev. Timothy Alleman                                                 Janine Ungvarsky
Rev. Canon Charles Cesaretti                                     Rev. Charles Warwick
Rev. Eddie Lopez                                                         Rev. Jane Williams

St. George's Regional Disaster Recovery & Outreach Center
408 E. Main Street
Nanticoke, PA 18634
jmajordiobetherd@hotmail.com
570-335-7875
A SHIELD in the midst of life's storms….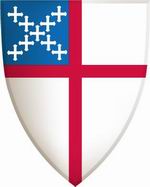 Preparedness Links:Episcopal Relief & Development–for a helpful form for gathering phone numbers and other parish information you should have on hand in a disaster please click on this link and then click on "Resource Library" under "Quick Links" on the right, scroll to "Preparedness Planning Tools" and then open "Bronze Level Preparedness Planning Guide."