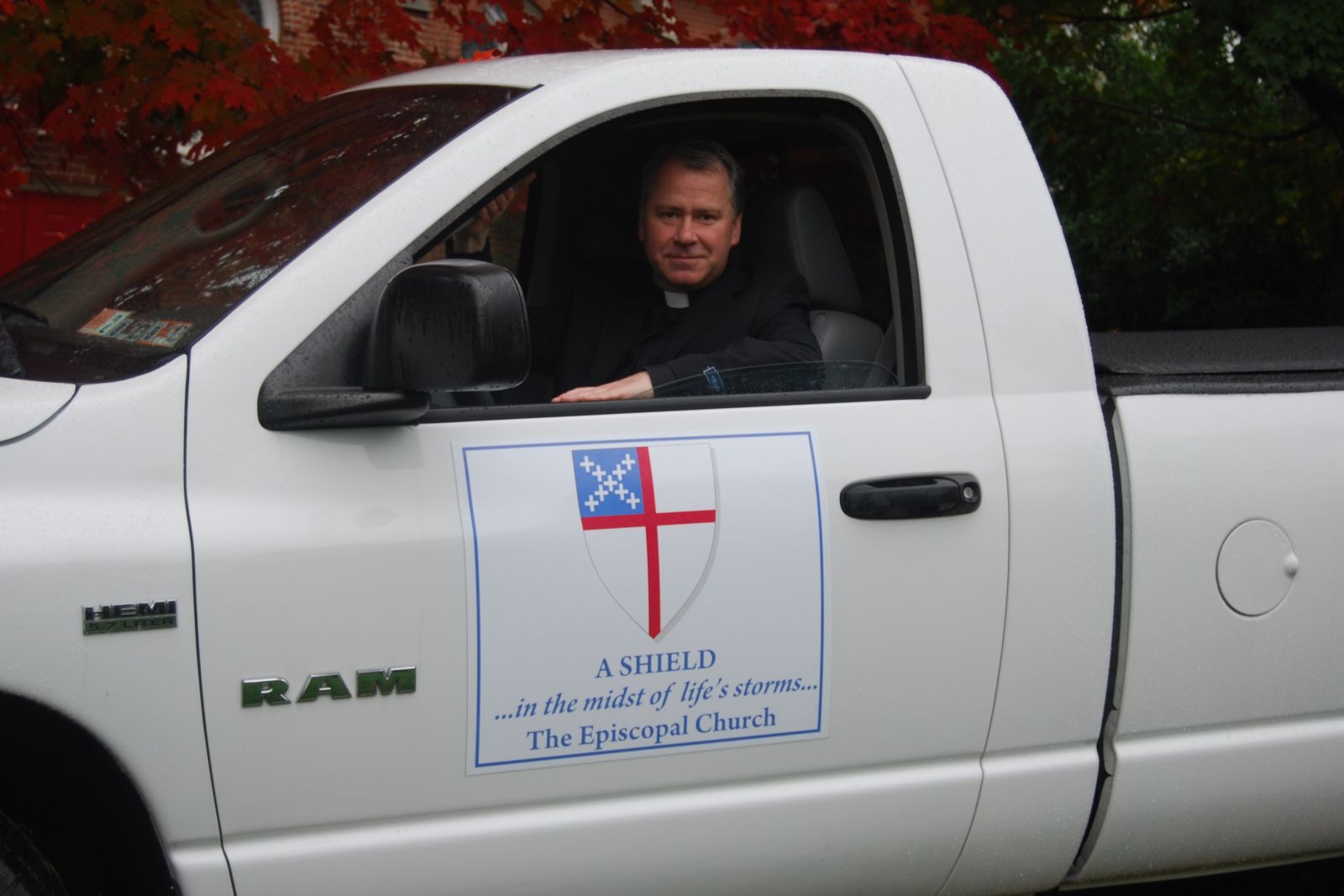 Dear Friends,
The wheels of regional disaster recovery and outreach ministry are rolling, thanks to a very generous donation received on the first anniversary of the Susquehanna River flooding that devastated West Pittston and a number of surrounding communities.
From September 8, 2012 to September 8, 2013, the regional ministry based in the new St. George's Regional Recovery & Outreach Center in Nanticoke will have the use of a Dodge Ram pickup truck, including insurance, courtesy of a donor who has chosen to remain anonymous.  While it is in use to support this ministry, the truck will sport door magnets featuring the Episcopal shield and the words "A SHIELD in the midst of life's storms…the Episcopal Church," making it a mobile reminder of our church's presence and ministry in the community.
The use of the truck is one in a series of donations that have been received in support of this new outreach ministry.  Other support has come in the form of cash donations that continue to be made to the Diocesan Disaster Relief fund and the Episcopal Church Women's collection of t-shirts and socks at the upcoming convention.
This ministry and St. George's Regional Center have also benefited from the generous sharing of time and talent from around the diocese, including a number of volunteers who have assisted with painting, cleaning and other tasks at the center, as well as the skilled woodworking of Rick Logan, who created a beautiful new altar and cross for the worship space at St. George's.  Rick, who is the senior warden and verger at Trinity West Pittston, spent hours hand crafting the oak cross and altar from one of the former church's pews.
These donations of time, talent and treasure are providing a great start for the outreach and ministry at St. George's, which will continue to need support as it becomes this region's shield in the midst of life's storms.  Please look for the diocesan Disaster Relief & Community Resiliency booth at this weekend's convention to learn more about the center and how you can help this new ministry.
Faithfully,
Fr. John Major                                                           Janine Ungvarsky
Diocesan Representative                                             Diocesan Program Manager
Episcopal Relief & Development