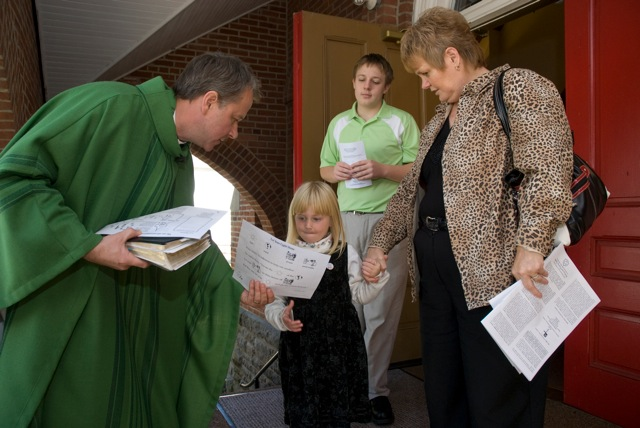 Fr. John Major Celebrates 25th Anniversary of Priestly Ministry:
Seeks Help for So Much Left Undone
Not too long ago, I found myself standing on a 21-foot ladder removing boards covering the windows of the former Nanticoke, PA church recently reborn as St. George's Regional Disaster Recovery & Outreach Center, trying to hold onto both the ladder and a power screwdriver while ducking the wasps swarming out of the nest I had just disturbed.  When I was safely on the ground, my assistant for this little project looked at me and asked, "Did they have a class for this when you went to seminary?"
If they did, I was absent that day.  Maybe I was absent a lot more than I thought, because in my 25 years of priestly ministry, there have been many instances where the work before me was simply not something I was prepared for by any training.  The biggest example of that would be the flood recovery work that was suddenly thrust on so many in the aftermath of Hurricane Irene and Tropical Storm Lee in 2011.
What prepares you for seeing water lapping at the doors of homes just a block from your church?  Where do you begin to help when one third of your West Pittston neighbors and hundreds more in nearby towns are piling all their mud soaked belongings at the curb?  How do you even think about slowing down on efforts to help when the sounds of hammers and saws still ring out on many streets a full year later as so many still try to put their lives back together?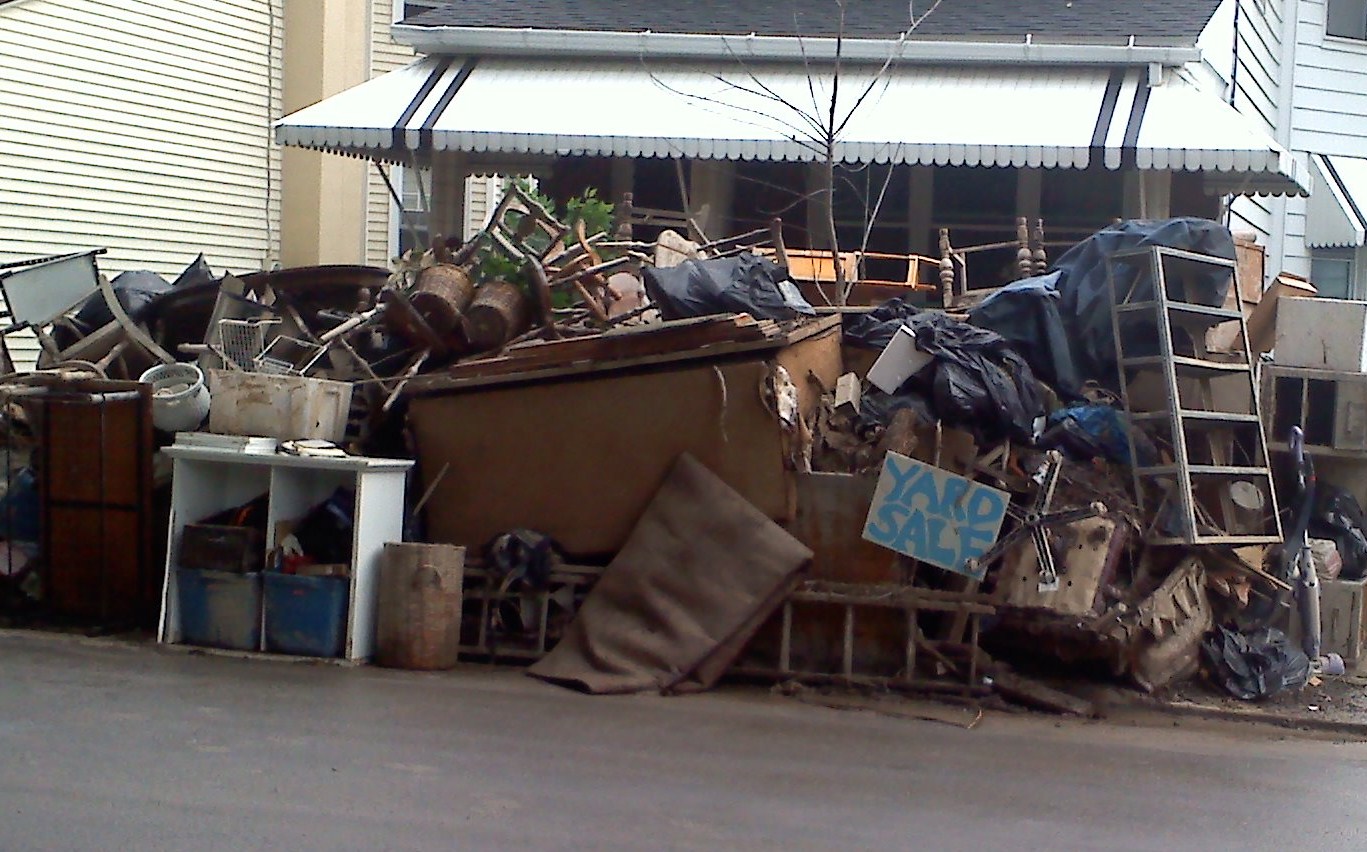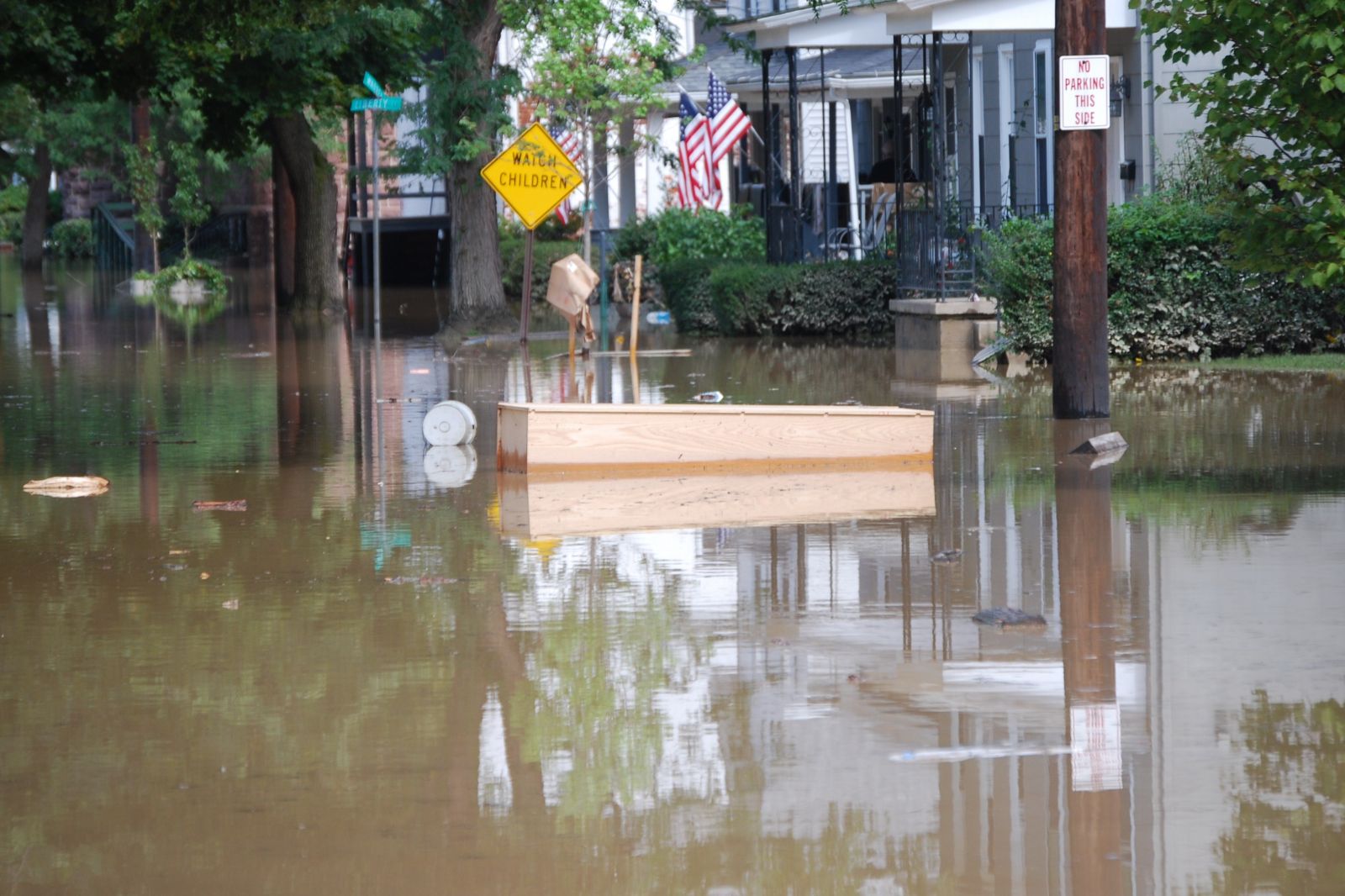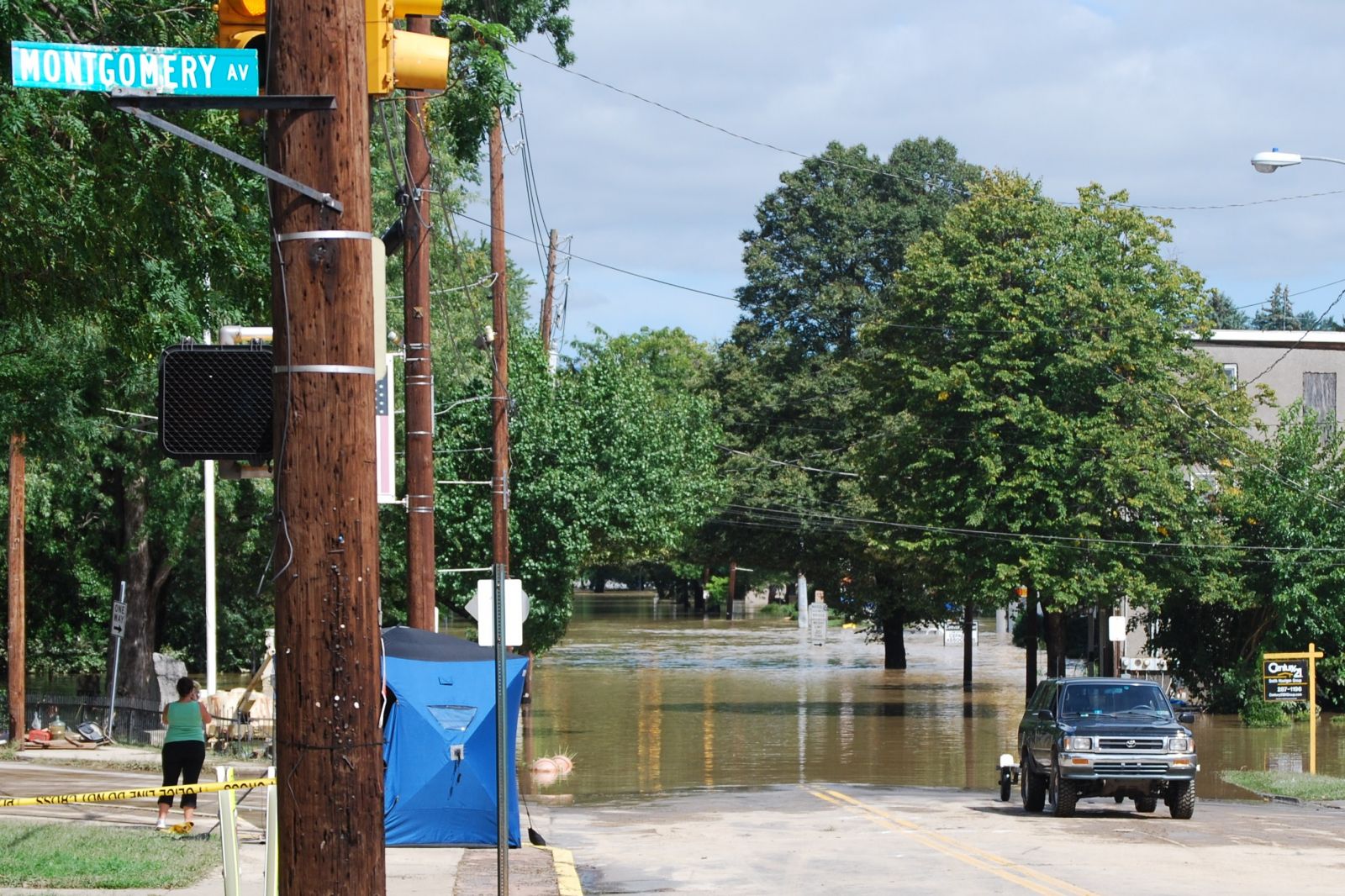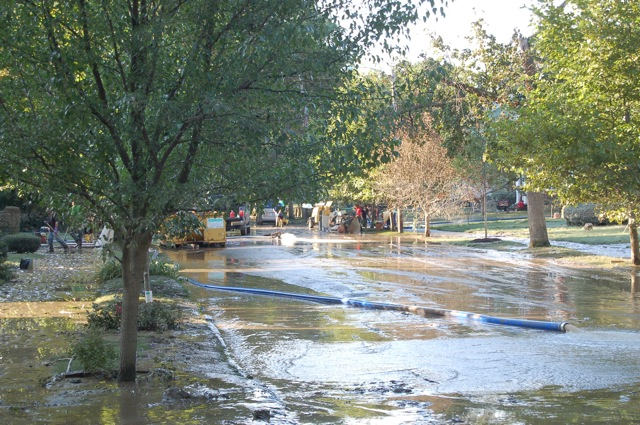 How can you not ask what you can do to be better prepared next time when experts say it's not a matter of if there is another flood—but when, or when you see nearly daily accounts of tornados, wildfires, prolonged power outages, and other disasters?  These are questions that I can't stop asking.
Looking back on this past year, the people of Trinity West Pittston and the Diocese of Bethlehem can be proud of the way they  lived out our Christian calling to care for those in need.  Unprepared though we were, the response was wonderful and continues to this day.  And on September 9, just one day after the one year anniversary of the flood, Trinity West Pittston will host our neighbors in a celebration of Holy Eucharist followed by a free cookout.  We want our neighbors to know that we, and the Episcopal Church, are still there for them.
That same week marks the 25 anniversary of my ordination to the priesthood.  As I consider this ministry I find that instead of thinking about what has been done in the past, I see so much more that must be done, especially in my newest ministry as Episcopal Relief & Development representative for the Diocese of Bethlehem.  Reflecting on how unprepared so many were, I see a great need to step up our efforts to be prepared at all levels across the diocese as urged by the national Church through Episcopal Relief & Development, and I invite you to mark your calendar now for our next disaster preparedness plan training on October 27.  Details will follow soon on Bakery.
And I would like to ask you all to help me as I move forward to the many tasks I still see before me after 25 years of effort.  It is so clear to me how much we need places like St. George's Regional Center not only here in Northeastern Pennsylvania but across the diocese, places where we can all be encouraged to put our faith to work to help the most vulnerable among us.  But St. George's Regional Center needs more help to become fully functional than originally thought, and disasters small and large can strike here or in any part of the diocese at any time, so I humbly ask that you consider offering a gift of $25, $250, $2,500, $25,000 or – yes, I believe in the generosity of the people of God– even $250,000 towards disaster preparedness and future disaster recovery efforts not just at St. George's Regional Center but throughout the Diocese of Bethlehem.
Some ways you can help prepare St. George's Regional Center for ministry:
Sponsor replacement of 25 square feet
of mildew-damaged flooring in community room & office
25 sq. feet @ $2.79/ft =$69.75
Sponsor replacement of 25 sq. feet of damaged ceiling in community room & office
25 sq. feet @ $2.10/ft = $52.50
Sponsor cleaning of 25 square feet of sanctuary carpet
25 sq. feet @ $.75/ft = $18.75
Sponsor one of 25 lights/emergency lights needed @ $54
Sponsor one of 25 cots for emergency use or housing volunteer work crews @ $75
Ask your congregation to collect quarters to make a group donation to disaster preparedness  relief diocesan-wide
Of course, donations in any amount to further the work of disaster preparedness and recovery throughout our diocese will be gratefully accepted, and can be made out to Episcopal Diocese of Bethlehem with the notation Fr. Major 25th/Diocesan Disaster Recovery Efforts/Episcopal Relief & Development.
Thank you for the many ways you have supported disaster recovery efforts in West Pittston and across the diocese in the past, and thank you for your consideration of helping in this vitally important new ministry I see before me, helping all our sisters and brothers in their time of greatest need.
Faithfully,
Fr. John Major
The Rev. John C. Major is the rector of Trinity West Pittston, a member of the Diocesan Disaster Relief & Community Resiliency Committee, and the Episcopal Relief & Development representative for the Diocese of Bethlehem, as well as a member of Diocesan Council.